Dearbhla desperately tries to save her brother Zak from his mouth on Tuesday's Fair City on RTÉ One.
Having threatened the housing officer in a bid to keep the roof over Sash and Tommy's heads, Zak is lamenting to Dearbhla that his 'master plan' didn't work.
"I wish I'd given him a dig now," he says, "then all this would have been worth it."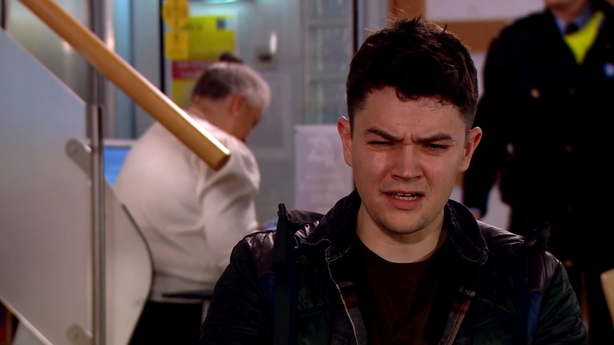 Behind Zak, Garda Taylor has entered the Community Centre.
"Will you shut up?!" says Dearbhla angrily as Garda Taylor approaches them.
"Are you Isaac Dillon?" Garda Taylor asks.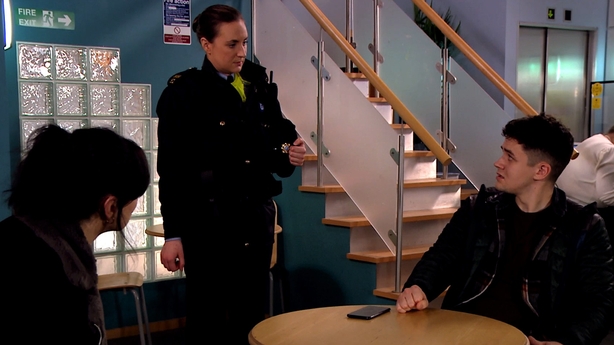 Fans can find out what happens next on RTÉ One on Tuesday at 8:00pm.
Fair City airs on RTÉ One on Sundays, Tuesdays and Thursdays.
Click here for more on the soaps.