From the action-packed to the comedic, we look back on the most talked about shows this year
A year that began with yet another lockdown and ended with a list of must-watch series so long we still haven't managed to tick them all off!
Despite the difficulties faced by productions, the quality of the shows gracing our screens hasn't wavered. And with enough stellar entertainment currently on offer to see us through, it is time to reflect on the dramatic plot twists, shock announcements and whopper reality TV shows of 2021.
Kin
The RTÉ crime drama Kin was a slow burner that deftly explores the dynamics of a tight-knit Dublin family who become embroiled in a gangland war with an international cartel.
Imbued with tension, subtlety and moodiness, the eight-part crime saga was co-created by Peter McKenna and Ciaran Donnelly and featured an all-star cast of Irish talent including Aidan Gillen, Clare Dunne, Ciarán Hinds, Maria Doyle Kennedy, Emmett Scanlan and Sam Keeley.
While a second series hasn't been confirmed yet, we would love to see another season hit screens in 2022.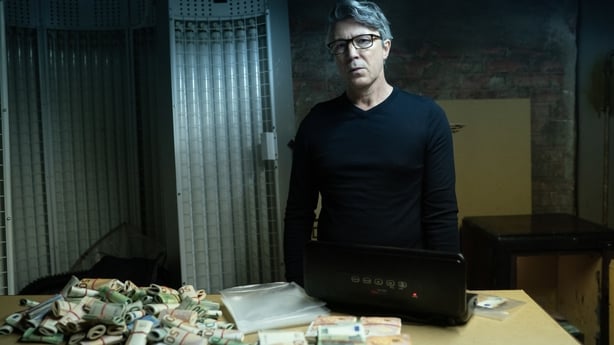 Hidden Assets
It's clear Peter McKenna was on a roll in 2021. As well as Kin, he was also the brains behind Hidden Assets, a six-part crime thriller starring Angeline Ball, Simone Kirby, Peter Coonan and Wouter Hendrickx.
The show follows Criminal Assets Bureau detective Emer Berry (Ball) as she tries to unravel a political conspiracy which seems to tie a wealthy Irish dynasty to a series of terrorist bombings in Belgium.
Fast-paced, wittily scripted and entertaining throughout, Hidden Assets was a gripping watch that left viewers wanting more.
We need your consent to load this comcast-player contentWe use comcast-player to manage extra content that can set cookies on your device and collect data about your activity. Please review their details and accept them to load the content.Manage Preferences
The Beatles Get Back
The massive hype around Peter Jackson's eight-hour reassessment of the footage that became The Beatles' 1970 film Let It Be was ultimately justified in a fascinating three-part documentary.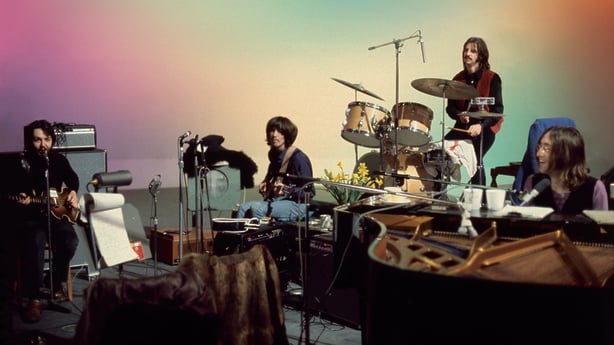 Following the Fab Four as they rehearsed new songs and eventually made their final public performance on the roof of their Savile Row offices in 1969, it offers a remarkable insight into the band's creative process.
As well as being an invaluable piece of music history, The Beatles Get Back also rubbished the long-held view that the footage showed the band falling apart on film.
The Flight Attendant
With her remarkable turn in this quirky, entertaining dramedy, Kaley Cuoco ensured that her time as Penny on The Big Bang Theory wouldn't pigeonhole or define her career.
We need your consent to load this YouTube contentWe use YouTube to manage extra content that can set cookies on your device and collect data about your activity. Please review their details and accept them to load the content.Manage Preferences
She's a revelation as Cassie, the titular flight attendant who spends more time getting out of it on alcohol than flying. And she does a lot of flying.
After a typically spectacular binge, she wakes up in bed beside a murdered man. She has no idea who he is - or was. Did she kill him? Was she set up? As Cassie tries to retrace her sozzled steps, a deadly adventure begins.
Mare of Easttown
We need your consent to load this YouTube contentWe use YouTube to manage extra content that can set cookies on your device and collect data about your activity. Please review their details and accept them to load the content.Manage Preferences
Yet another career high from a female actor – this time Kate Winslet, who is superb in this downbeat drama set in small town America.
She stars as police detective – and local basketball hero - Mare Sheehan, who investigates the recent murder of a teenage mother, while simultaneously trying to keep her own life from falling apart.
The show received 16 nominations at the 73rd Primetime Emmy Awards and won four, including a well-deserved Outstanding Lead Actress gong for Winslet.
The White Lotus
Anyone who enjoyed Mike White's tragically overlooked Enlightened – starring a brilliant Laura Dern – knew that his latest series would be worth a look. It certainly was.
We need your consent to load this YouTube contentWe use YouTube to manage extra content that can set cookies on your device and collect data about your activity. Please review their details and accept them to load the content.Manage Preferences
An excellent ensemble cast including Murray Bartlett, Connie Britton, Jennifer Coolidge, Alexandra Daddario, Jake Lacy, Natasha Rothwell and Steve Zahn featured in this carnivorously comic satire about the lives of the staff and guests at an exclusive tropical resort in Hawaii.
It made for quite uncomfortable viewing, as it cast a jaundiced eye at the self-entitled and moneyed guests. But Bartlett was particularly impressive as Armond, the increasingly dysfunctional hotel manager who grows weary of trying to entertain the hotel's hubristic clientele.
Sex Education
Turning sexual taboos on their head, the highly-anticipated third series of hit Netflix show Sex Education did not disappoint when it hit our screens in September.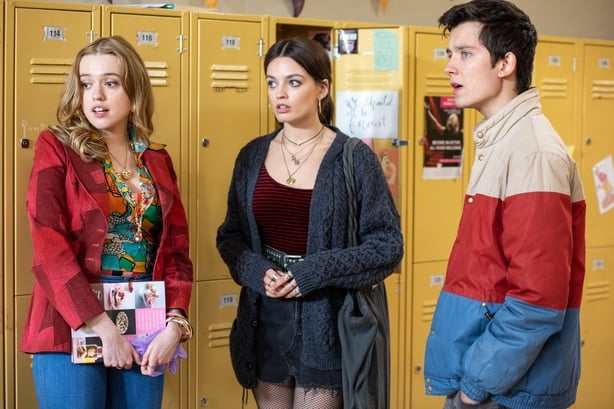 Regularly tackling subjects rarely discussed on television including gender identity, gay sex and sexual assault, the groundbreaking series still manages to pack in plenty of laughs for good measure.
With Gillian Anderson returning as sex therapist Jean Milburn alongside Asa Butterfield, Emma Mackey, breakout star Ncuti Gatwa and Bafta winner Amy Lou Wood, we're already rubbing our hands in expectation ahead of Sex Education series 4.
Squid Game
Ensuring every other Halloween costume this year involved a tracksuit and a mask stenciled with a square, triangle or a circle, South Korean Netflix hit Squid Game quickly became one of the most talked about series of the year.
Created by award-winning director Hwang Dong-hyuk, the survival drama, similar in premise to Japanese action thriller Battle Royale, sees hundreds of cash-strapped citizens drawn into competing for a huge grand prize.
It's quite literally the piggy bank to end all piggy banks.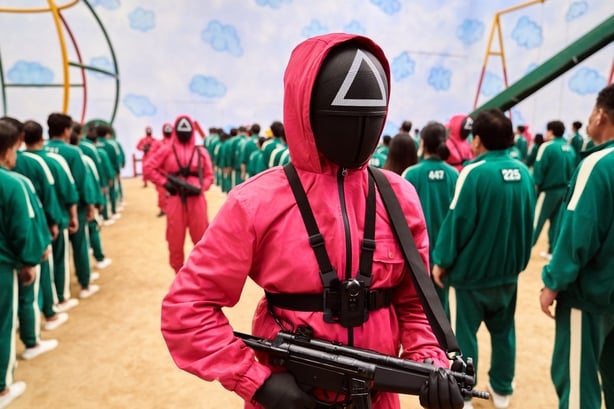 Packed with action, suspense and enough bloodshed to attract any self-respecting horror fan, the show took the world by storm despite it being a relatively late arrival for 2021.
Paired with the fact Squid Game is a non-English language title, the show's success, surpassing Bridgerton as the most-streamed show in Netflix history, becomes even more impressive.
Vigil
Murder? Check. Submarine? Check. A confined space capable of triggering claustrophobia in even the most mentally resilient viewer? Check.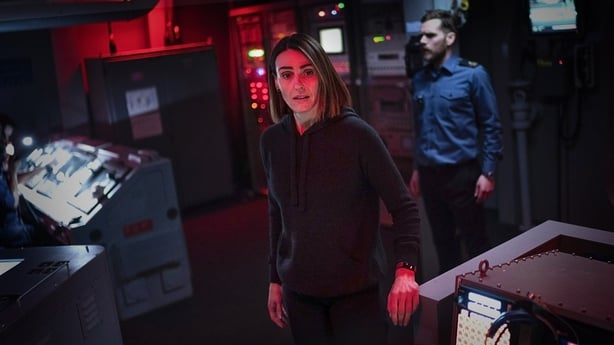 Complete with the tagline 'the deeper you go, the darker it gets', six-part BBC drama Vigil gripped audiences as the show's cramped setting proved a recipe for tense altercations and high drama.
Following DCI Silva (Suranne Jones) as she joins the crew aboard ballistic missile submarine HMS Vigil following the suspected murder of one of its crew, her investigation brings her into direct conflict with both the Royal Navy and MI5 intelligence services.
All Creatures Great and Small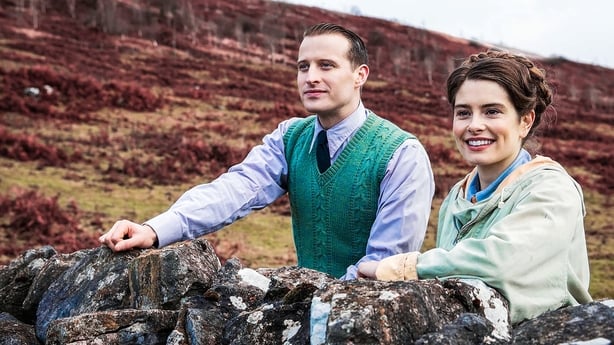 This effortlessly nostalgic reboot has been pretty much off the radar, but it's an absolute joy and an improvement on the original, much-loved BBC show. No mean feat that.
This time around it stars Nicholas Ralph and Rachel Shenton as James Herriot and Helen Alderson, key characters in a tale based around a veterinary practice in rural Yorkshire in the 1930s.
Obviously inspired by Call the Midwife, it's a show that's nothing less than the visual equivalent of a cosy blanket and a cuppa on a winter's night. It's perfect Sunday night viewing, and offers a window to a world that no longer exists.
Succession
The tale of a Murdoch-esque dynasty battling it out to take control of their family-owned media empire, Succession's depiction of the power-hungry echelons of society ensured viewers lapped up the HBO show in their droves.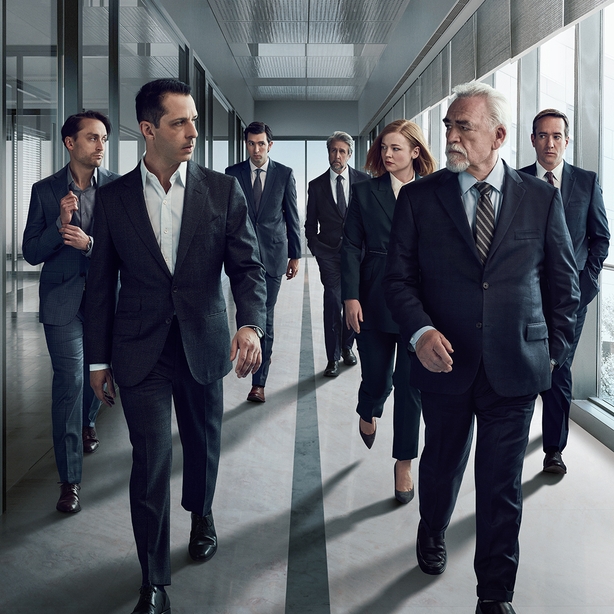 Starring Bafta-winner Brian Cox, Matthew MacFadyen, Kieran Culkin and Sarah Snook to name but a few, the high drama of the series saw a huge number of viewers tune in to catch the third season's first episode.
If you are ready for a show devoid of morality, we can guarantee you have come to the right place.
Landscapers
Stylistically, this was the most inventive show of the year. An absolute gem.
The true story it's based on is pretty straightforward as it tells the tale of an apparently mundane couple who commit murder.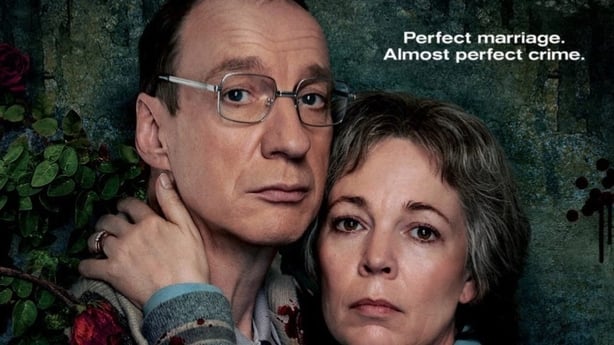 Sure, Olivia Colman and David Thewlis are a great combination in the lead roles of Susan and Christopher Edwards, a librarian and an accountant convicted in 2014 of killing her parents. But it's the way this four-parter is surreally and cinematically assembled that makes it a truly unique experience.
The lesson here is obvious: people who commit murder don't always look like callous killers. You just don't know what's going on in the minds of others, or how removed they are from reality.
Line of Duty
No round-up would be complete without an appearance from DI Kate Fleming. With actress Vicky McClure stepping back into the inspector's shoes, the sixth series of the hit show once again kept audiences on the edge of their seats.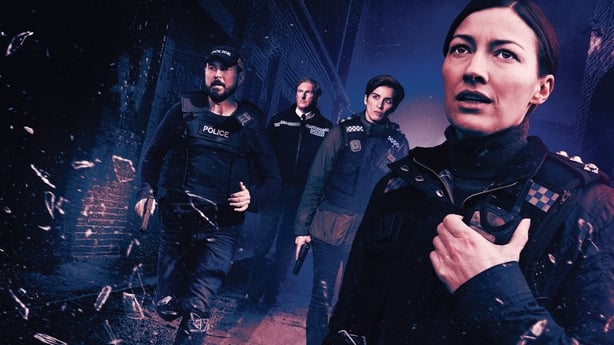 Returning alongside fellow actors Martin Compston as Detective Inspector Steve Arnott and Adrian Dunbar as Superintendent Ted Hastings, the AC-12's nose for uncovering police corruption is seemingly unparalleled.
As for the identity of the illusive 'H'? You'll have to watch and discover that for yourself.
Click here to watch seasons 1 - 5 of Line of Duty on RTÉ Player
It's a Sin
Led by Years & Years' Olly Alexander, the five-part drama It's A Sin saw audiences laugh, cry and gasp in equal measure. Created by Queer as Folk and Doctor Who screenwriter Russell T Davies, the series tracked a group of gay men and their friends as they navigated the UK's HIV/AIDS crisis throughout the 80s and early 90s.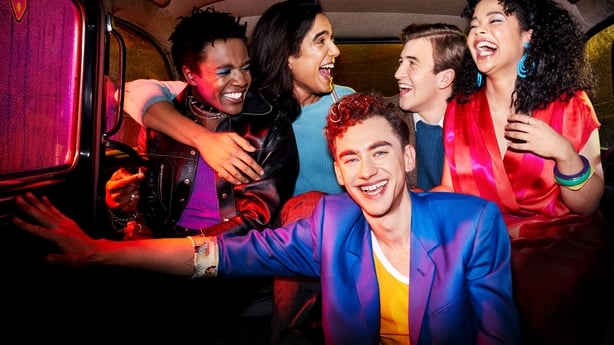 Complete with a nostalgic soundtrack that had us dancing in our living rooms, kitchens and bedrooms, this frank, and often shocking, portrayal of London's gay scene as it was ravaged by the then little known disease saw an average of 2.3m viewers tune in per episode.
Starring Lydia West, Nathaniel Curtis, Callum Scott Howells, Shaun Dooley and Omari Douglas, the series sees the group of friends band together in an attempt to raise mainstream awareness of the illness, in turn helping the subject to become less of a taboo.
A series initially declined by both the BBC and ITV, it took a long fought battle by Channel 4's commissioning editor of drama, Lee Mason, for the show to finally to reach TV screens.
Strictly Come Dancing
From rugby player, Ugo Monye donning a wig for a Moana-themed routine to former Bake Off winner and presenter John Whaite's Pirate Paso Doble, this year's line-up is more diverse than ever.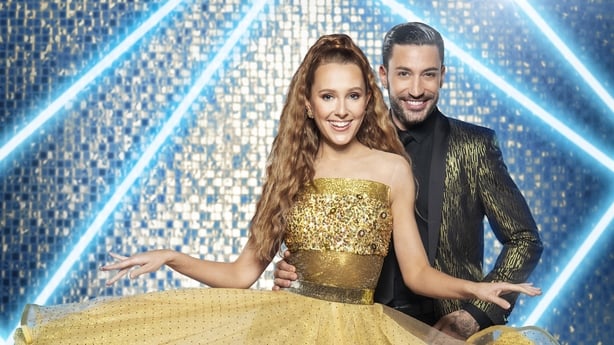 However, it is EastEnders star Rose Ayling-Ellis that has really stolen the show this time around as the first deaf contestant to ever take part in the series. Paired with partner Giovanni Pernice, the 26-year-old actress says reading her partner's body language was key to her Saturday night success.
With Strictly over, we can't wait for the glitz and glam to return in the New Year on Dancing with the Stars on RTÉ One.
Love Island
Returning to our screens after a prolonged, Covid-induced break, Love Island's sun-doused villa proved just the tonic for lockdown.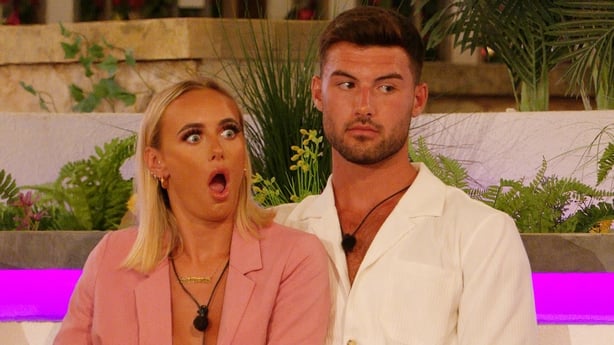 With Laura Whitmore taking over presenting duties from the late Caroline Flack in 2020, this year's instalment of the dating show saw a host of new contestants enter the villa in a bid to find true love (alongside fame, endorsement deals and a hefty cash prize).
With Millie Court and Liam Reardon being crowned 2021 winners and cries of 'my type on paper' featuring in every other episode, the show's appeal looks set to continue for years to come.