A new documentary about the life and career of the late stage and screen great Peter O'Toole will be shown on TG4 on Christmas Day at 9:25pm.
Peter O'Toole - Réalta & Rógaire (Peter O'Toole - Star & Rogue) features interviews with his daughter Kate O'Toole and many of his friends and co-stars from down the years.
Below, the documentary's director, Brian Reddin, tells Harry Guerin about untangling the man from the myth.
You made a great documentary on Maureen O'Hara for TG4 last Christmas. I know you met her as a young lad and the encounter had a profound effect on you. Have you a Peter O'Toole story too?
I have always been a huge fan of O'Toole and I was lucky enough to spend some time with him back in 2000. I was making a documentary about Siobhán McKenna and O'Toole had appeared on stage with her in Dublin in 1966 in Juno and the Paycock. He agreed to do an interview with me - which I later found out was rare enough, as he did not like doing interviews - and I met him in the Dorchester Hotel in London. He was a brilliant raconteur and spoke very affectionately about Siobhán and his time on stage in Dublin.
We got chatting after the interview and he talked about Clifden and Connemara and his love of the West. He was incredibly gracious and charming and I felt privileged to have met him. I always felt his story would make a great documentary - a working-class lad who won a scholarship to RADA [Royal Academy of Dramatic Art] and then went on to conquer the acting world. I have recently made documentaries on both Richard Harris and Maureen O'Hara and it seemed to me that Peter O'Toole completed the 'Holy Trinity' of Irish movie stars, so he seemed the perfect documentary subject.
Was the most challenging thing trying to untangle the truth from the myth?
It certainly was. There are so many stories told about O'Toole - both by others and himself - that are difficult to authenticate. Most stories about him have grown legs through the years and have become more fantasy than fact. I came across stories all the time that were hilarious but once I looked into them, there was no truth to them whatsoever. There is one legendary story that both O'Toole and Richard Harris often repeated on chat shows that involves them appearing in a play together in the West End and getting drunk during the break between the matinée and evening performance. The only problem with that story is that they never appeared in a play together!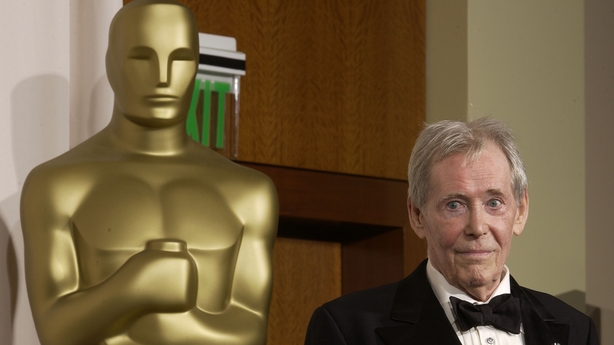 What was the 'breadcrumb trail' that led you from one interviewee to the next and how did you select them?
O'Toole would be nearly 90 if he was still alive, which meant that many of his costars have sadly passed away, so it was difficult to find those who had worked with him in his Hollywood heyday. We started by getting in touch with anybody who had worked with him on screen and got a lot of positive responses. Many were based in the US and travel restrictions meant we could not shoot there.
However, we were lucky to secure interviews with two great English co-stars, which we could shoot in London. The documentary features interviews with Twiggy - his co-star in Club Paradise - and the legendary Brian Blessed, who appeared with O'Toole on stage and screen and knew him for many years. Then, we approached his Irish co-stars and interviewed Jim Bartley, who had appeared on stage with him in Juno; Bryan Murray, who acted alongside him in Strumpet City; and Mary Coughlan, his co-star in High Spirits.
Crucial was the participation of Peter's daughter Kate. She agreed to an interview and provided us with unique insights into the life and career of her father, which nobody else could know. After that, it was a case of many phone calls and emails trying to track down those who knew him during his time in Connemara and slowly the list of interviewees started to come together. We were lucky to end up with family, friends and co-stars in the documentary.
What did you discover about his Irish roots and time spent here?
O'Toole's father was from Galway and Peter was born in Leeds. He always identified as Irish and spent as much time as he could at his home on the Sky Road outside Clifden. What is interesting is that it is often thought he was born in Ireland and that he always said he was born here, but in fact he never did. He never claimed to be born in Ireland and from the earliest interviews I found of him he always mentions being born in Leeds. Ireland was extremely important to him and he spoke about how it coloured everything he did. When I met him, Ireland was all he spoke about and, in fact, he sang a verse of Oró, Sé Do Bheatha 'Bhaile in perfect Irish.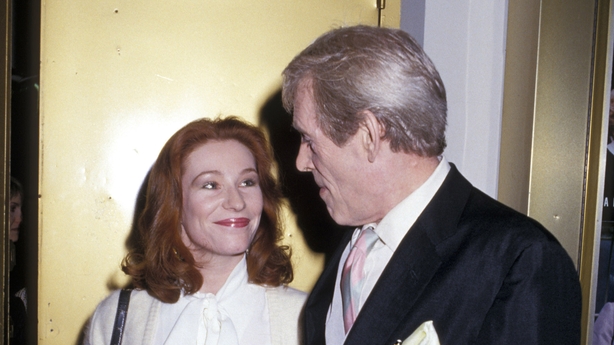 What did you learn that surprised you most about Peter O'Toole?
The most surprising thing was how private he was and how much he hated doing chat show appearances. I had seen archive of him riding a camel on to the set of the David Letterman Show and I had watched countless hours of him enthralling chat show hosts throughout the world with tall tales from his acting days. He seemed perfectly relaxed and at home. However, those situations terrified him and his daughter Kate told me he would be extremely nervous before appearing on chat shows, never knowing what to say. That surprised me, as he seemed the perfect guest.
Most people have seen Lawrence of Arabia, but what other O'Toole films would you recommend as must-sees and why?
My favourite performance of his is My Favorite Year. He was nominated for an Oscar for that and he is superb in it. It's a comedy about an over-the-hill swashbuckling actor who is making an appearance on a US variety show and a young writer who is assigned to keep him sober. It was based on an experience Mel Brooks had with Errol Flynn. O'Toole didn''t make that many comedies and he is the best thing in this. He's over-the-top, melodramatic and very funny.
We need your consent to load this YouTube contentWe use YouTube to manage extra content that can set cookies on your device and collect data about your activity. Please review their details and accept them to load the content.Manage Preferences
Another favourite is Venus, one of the last films he made. Again, he was nominated for an Oscar - he was actually nominated for eight Oscars during his career and never won a competitive Oscar, which is a record for that many nominations [for a male actor - Glenn Close has also been nominated eight times]. In Venus he plays another actor, this time he is aging and looking back over his life when he meets the grandniece of a friend and they strike up a friendship. He wants to teach her about life and then realises he knows little about it himself. It's an amazingly heartfelt performance and I was surprised to discover that O'Toole hated making the film. It doesn't show. His performance is superb.
We need your consent to load this YouTube contentWe use YouTube to manage extra content that can set cookies on your device and collect data about your activity. Please review their details and accept them to load the content.Manage Preferences
Peter O'Toole - Réalta & Rógaire, TG4, Christmas Day, 9:25pm