During a year in which we all needed distractions more than ever - 2021 delivered plenty of iconic showbiz moments. From Britney to Bennifer - we take a look back at all the biggest pop culture moments of the past 12 months.
January 10 - Cosmo's at the ready! Sex and the City revival announced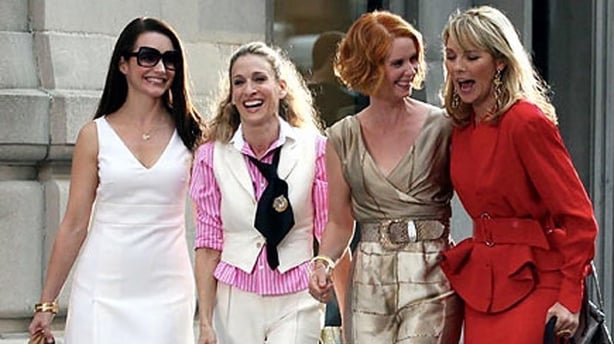 A particularly bleak January was brightened by the news that a Sex and The City revival was on the way when Sarah Jessica Parker posted a teaser trailer on her Instagram page along with the caption, "I couldn't help but wonder... where are they now?" The news was only slightly dampened by the fact that the 10-episode reboot, titled And Just Like That, would not feature Kim Cattrall's character Samantha Jones. The show picks up with Carrie Bradshaw (Parker), Miranda Hobbes (Cynthia Nixon) and Charlotte York Goldenblatt (Kristin Davis) as they navigate love and friendship in their 50s.
February 12 - Justin Timberlake apologises to Britney and Janet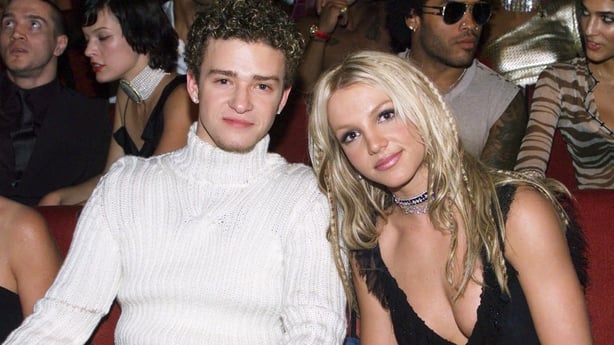 2021 felt like a year of reckoning for how women were treated in the media in the noughties – and it became apparent that some celebrities were contemplating the part they had to play. Justin Timberlake took to Instagram on February 12 to apologise for how he treated his former girlfriend Britney Spears and singer Janet Jackson, who was widely pilloried after a performance they did at the Super Bowl in 2004. Justin said he was "deeply sorry for the times in my life where my actions contributed to the problem" and admitted he "fell short in these moments and in many others and benefited from a system that condones misogyny and racism".
March 7 - Harry and Meghan's bombshell Oprah interview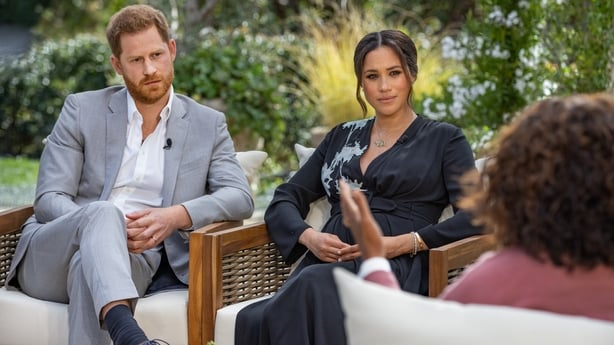 When Prince Harry and Meghan Markle stepped down as senior members of Britain's royal family and moved to the Suits star's native California in early 2020 their decision was endlessly speculated about. In March, they finally told their side of the story in a two-hour interview with Oprah Winfrey on CBS which contained bombshell after bombshell. Meghan said there were concerns within the royal family about how dark their son Archie's skin would be before his birth and that such worries explained why he was not given the title of prince. The Duchess of Sussex also said she ended up having suicidal thoughts and considered self-harm after asking for help but getting none. The explosive interview instantly became one of the most talked-about TV moments of the year.
April 18 - Mare of Easttown debuts to rave reviews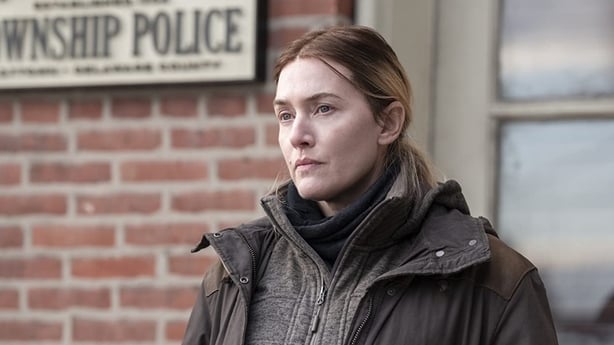 Mare of Easttown debuted in April and made an instant hero of Kate Winslet's no-nonsense small-town Pennsylvanian detective Mare Sheehan. One of the buzziest shows of the year, viewers were hooked on the twists and turns of this gritty crime drama. During a time when we couldn't go to a hair salon and were mostly house-bound, Mare's dark roots and flannel shirt-filled wardrobe that prioritised comfort over style also proved to be deeply soothing to our souls.
May 27 - The Friends Reunion - could we BE any more excited?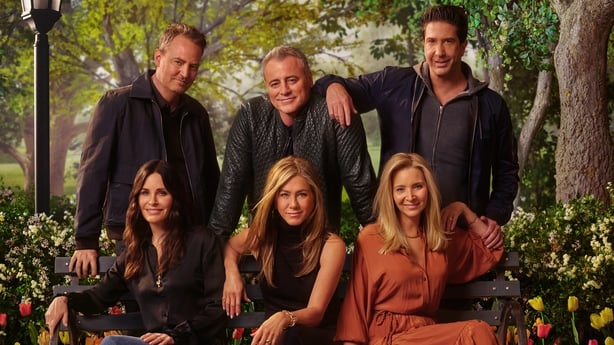 After living through a gruelling pandemic for over a year, viewers flocked to their TVs for the reunion they needed the most - and deserved. Getting the Friends gang back together proved to be a heartfelt nostalgia-fest. Seeing Jennifer Aniston, David Schwimmer, Courteney Cox, Lisa Kudrow and Matthew Perry back on the Friends set, 17 years after the sitcom concluded, made viewers totes emosh. There were laughter, tears, shocking revelations (Jennifer Aniston and David Schwimmer had crushes on one another IRL!) and celebrity guests to beat the band. The magic still remained.
June 10 - Keeping up with the Kardashians ends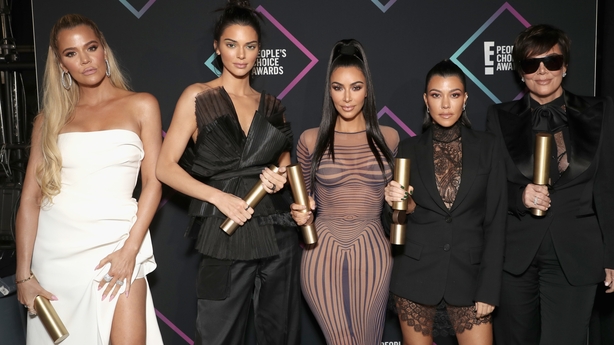 In June, viewers bade farewell to the reality juggernaut Keeping Up With The Kardashians after fourteen years, 20 seasons and 210 episodes, with many deeming it "the end of an era". The reality TV series first aired in 2007 when the family were relatively unknown – now the Kardashian-Jenner clan are some of the most recognisable faces in the entertainment industry. For those worried that they'll miss their favourite TV family – fear not – as they have already inked a new deal with Hulu. Something to look forward to in 2022.
July 24 - J-Lo and Ben Affleck make it Instagram official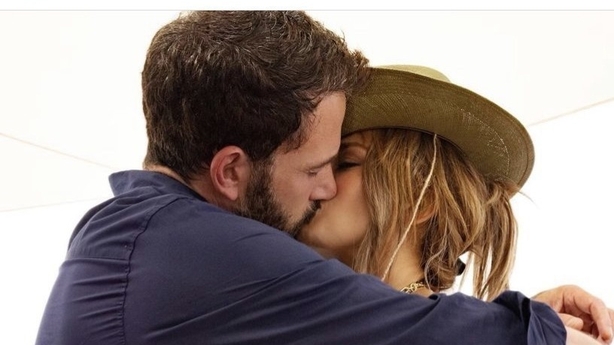 Bennifer 4eva! The hottest couple of the noughties reunited in 2021 and we were HERE for it. Jennifer Lopez and Ben Affleck had a high-profile relationship and short-lived engagement in 2002 after co-starring in the so-bad-it's-good Gigli. They rekindled their romance earlier this year and it injected joy into hearts around the world. The pair made it Instagram official on Lopez's 52nd birthday in July, with the superstar posting a photo of them kissing. Swoon.
July 30 - Scarlett Johansson sues Disney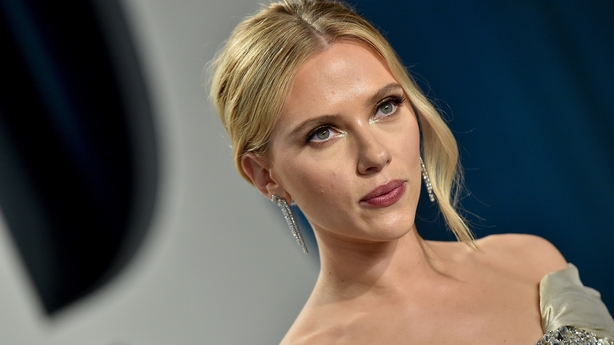 In a move that sent reverberations throughout Hollywood, Scarlett Johansson sued Walt Disney Company in July for breach of contract for streaming the film Black Widow on the Disney+ channel at the same time as the cinema release. The actress argued that the dual release reduced her compensation, which was based partly on box office receipts from what was supposed to be an exclusive run in cinemas. While the disagreement got a bit nasty in the public eye, with Disney accusing Johnasson of a "callous disregard for the horrific and prolonged global effects of the Covid-19 pandemic", they eventually reached an undisclosed settlement in September. Johansson said she was "happy to have resolved our differences".
August 4 - Disenchanted wraps filming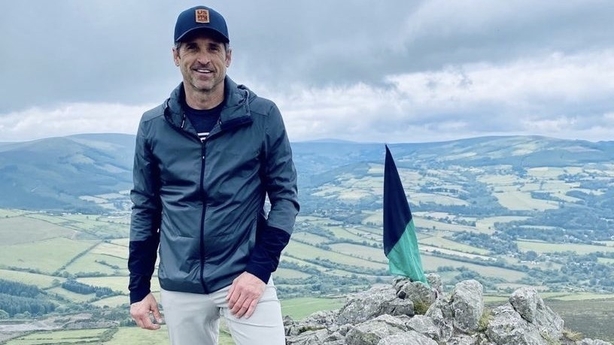 The news that a Disney movie was filming in Enniskerry, which was turned into a fairytale village, and Greystones in Co Wicklow, was met with huge excitement in June. It turned into a summer of celebrity spotting for people across Ireland as Disenchanted stars Patrick Dempsey, Amy Adams and Maya Rudolph spent the next few months filming and visiting some of the country's finest tourist attractions. In particular, former Grey's Anatomy actor Dempsey shared many of his Irish adventures on Instagram, making him something of a local hero. It was a sad day for Disney fanatics when the shoot finally wrapped in August.
September 17 - Squid Game is released on Netflix and becomes a runaway hit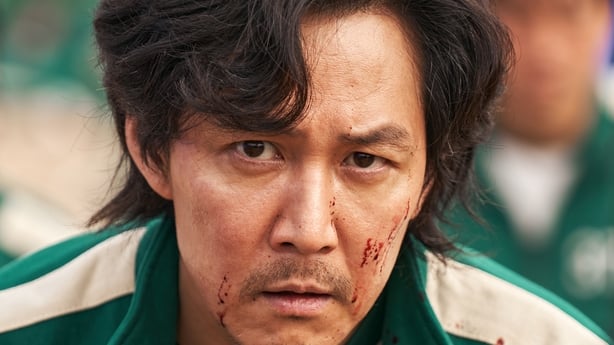 The dystopian Korean drama Squid Game landed on Netflix on September 17. Just a month later, the streaming giant announced it was their "biggest TV show ever" after being watched by a mind-boggling 142 million households around the world. Written and directed by Hwang Dong-hyuk, the gorey, high octane drama follows desperate people who are invited to take part in a mystery game for a massive sum of money. The combination of cutting social-commentary, unbelievable sets, bloody violence and interesting characters made Squid Game the addictive, binge-watch series of the year.
September 19 - Ted Lasso cleans up at the Emmys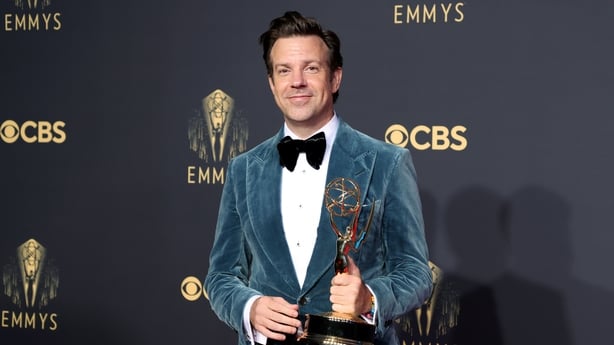 Ted Lasso – undoubtedly the feel-good show of the year – scored big at this year's Emmy Awards, and deservedly so. The Apple TV+ comedy about a folksy American football coach parachuted in to manage a struggling English Premier League club was recognised for its acclaimed first season. The show's creator and star Jason Sudeikis won outstanding lead actor in a comedy series for his role as the loveable titular character, and the show also took home the outstanding comedy series gong. A second season of Ted Lasso premiered in July to widespread acclaim, with viewers praising the show's idiosyncratic brand of humour and heart and the way it tackled mental health issues.
October 8 - No Time to Die, Daniel Craig's last Bond, is released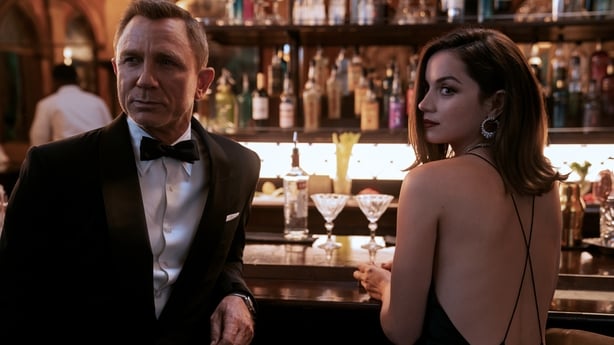 It was hailed as the cinematic event to finally get audiences back into theatres - and Daniel Craig's final outing as Bond didn't disappoint. No Time To Die finally opened on October 8, nearly two years after its initial scheduled release date following numerous delays. It was worth the wait. The longest Bond outing, at a whopping 2h 43m, zipped along nicely with seriously impressive set pieces, beautiful locations and top-notch performances. It proved a hit with audiences and gave the beleaguered cinema industry a much-needed boost.
November 12 - Taylor Swift released Red (Taylor's Version)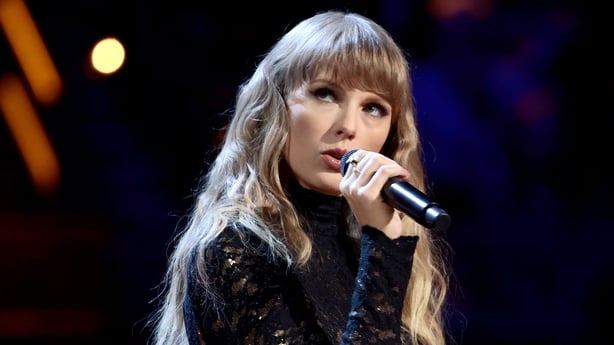 Taylor Swift released Red (Taylor's Version) on November 12, her latest re-recorded album as part of a plan to regain control of her music. The album included a 10-minute version of All Too Well – an anthem beloved by Swift fans and reportedly inspired by her doomed romance with Hollywood actor Jake Gyllenhaal. Much to the delight of Swifties around the globe, the newly recorded track was accompanied by a short film written and directed by Swift herself. The beautifully shot video, starring Stranger Things' Sadie Sink and Teen Wolf's Dylan O'Brien, charted a turbulent, short-lived relationship between a young woman and her older boyfriend and reignited the internet's obsession with Gyllenhaal and that blasted red scarf.
November 12 - Britney Spears' controversial conservatorship finally ends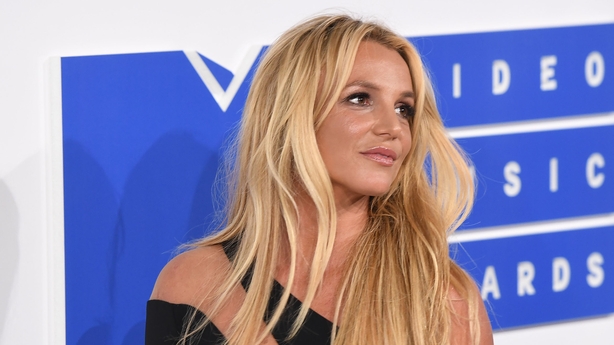 After 13 years of living under a conservatorship, Britney Spears was finally granted her freedom in 2021. The #FreeBritney movement gathered pace earlier in the year following the release of The New York Times documentary Framing Britney Spears. In June, the public finally heard what Spears had to say when she gave bombshell testimony in a Los Angeles courtroom. In a powerful and emotional 23-minute speech, the popstar pleaded with the court to end the conservatorship, saying it was "abusive" and "doing me way more harm than good". She added: "I just want my life back." In July, she was granted permission to hire a new lawyer who filed for her father's removal as conservator of her estate. Jami Spears was suspended from the conservatorship in September before the legal arrangement was permanently terminated in November. It was a monumental moment in pop culture and entertainment history that won't be soon forgotten.
November 19 – Adele unveils her heart wrenching new album 30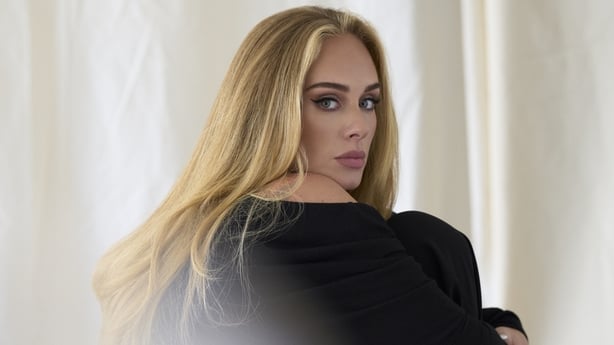 Adele sure knows how to do a comeback. The singing superstar released her soul-baring single Easy On Me on October 15, her first new track in six years. It gave fans a taste of what was to come on her album 30, which charted the tumultuous period surrounding the breakdown of her marriage to husband Simon Konecki and the emotional fallout the divorce had on her son Angelo. The British star's album didn't disappoint when it was unveiled on November 19 along with a CBS concert special. Within three days it became the top-selling album of the year and resonated with fans around the globe.
December 9 - And Just Like That... debuts with shocking twist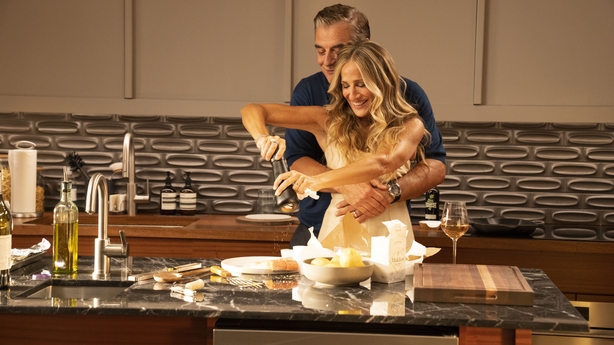 The first two episodes of the highly-anticipated Sex and the City reboot And Just Like That... landed on December 9 and set the internet blaze with a shocking twist at the end of the series opener. Viewers were left "sobbing", "speechless" and "shook" by the curveball which sets up the reboot to explore interesting avenues that weren't seen in the original series.