DI McCabe and Garda Taylor join another dot in the Ritchie Lennon murder investigation in Tuesday's Fair City on RTÉ One.
The drugs boss' body was found in his car at the bottom of a Wicklow lake.
Last week, Lucy revealed to sham therapist Tyler that she is the killer - and Tuesday's trailer suggests that the net is closing.
"There's something missing," says DI McCabe as she reviews the evidence gathered so far.
"What?" says Garda Taylor.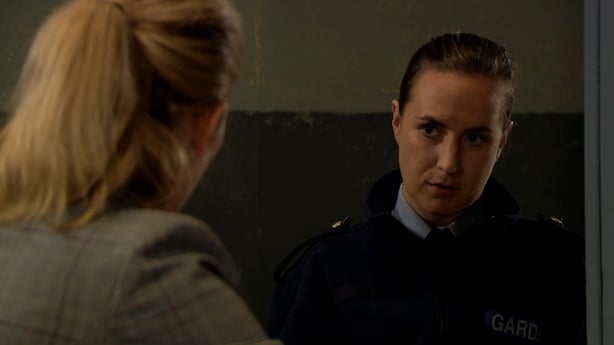 "On the CCTV, what's the first thing he does when he gets out of the car?" asks DI McCabe.
"Checks his watch," replies Garda Taylor as DI McCabe raises her eyebrows.
Later, Lucy receives a visit.
"I'm part of the team investigating the murder of Ritchie Lennon," explains Garda Taylor.
"I'd really appreciate if you'd be willing to talk to us."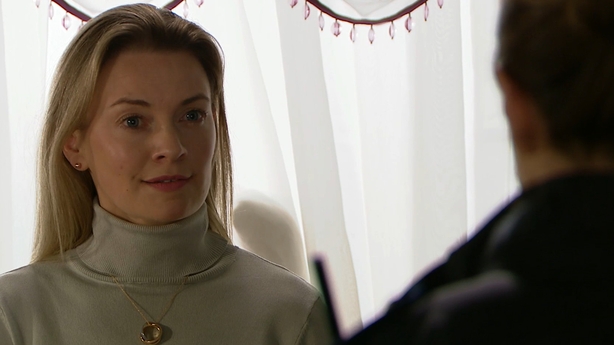 Fans can find out what happens next on Tuesday on RTÉ One at 8:00pm.
Fair City airs on RTÉ One on Sundays and Tuesdays to Thursdays.
Click here for more on the soaps.