Fair City fans are counting down to Lucy's big reveal on tonight's episode on RTÉ One.
Warning: spoiler alert!
Viewers discovered on Wednesday that the body of drugs boss Ritchie Lennon, who had terrified Carol, Sash, Tommy and Zak, had been found - and DI McCabe was narrowing her list of suspects.
Tonight, Lucy and sham therapist Tyler's co-dependent relationship enters the abyss.
She tells him: "This is huge. If people find out... I killed someone. That criminal on the news, Ritchie Lennon. It was me who did it."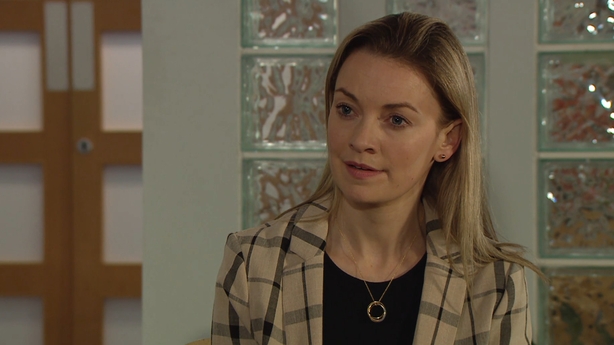 Tyler promises that whatever Lucy tells him he will "take to my grave".
"Now that we know it was her, all we need to know is why Lucy of all people?" teases the Fair City team.
"And how long will it take for McCabe to get to Lucy? Will Lucy get herself out of this one and let Tommy be taken down for Lennon's murder?"
Fans can find out what happens next on RTÉ One at 8:00pm.
Fair City airs on RTÉ One on Sundays and Tuesdays to Thursdays.
Click here for more on the soaps.