It's all happening in Soap Land! Get the lowdown on what your favourite characters are up to this week...
FAIR CITY
Carol and Sash are left reeling when they hear news about Ritchie Lennon - and the twists and turns have only just begun.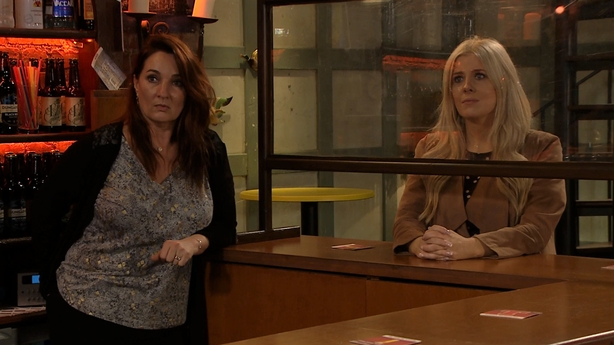 Bronagh isn't buying Mikey's promises of turning over a new leaf and becoming a good father to the baby. Can Cristiano and Damien persuade Bronagh to give Mikey another chance?
Lucy thinks she has everyone exactly where she wants them, but her plans are overtaken by events. Later, she delivers a bombshell to Tyler.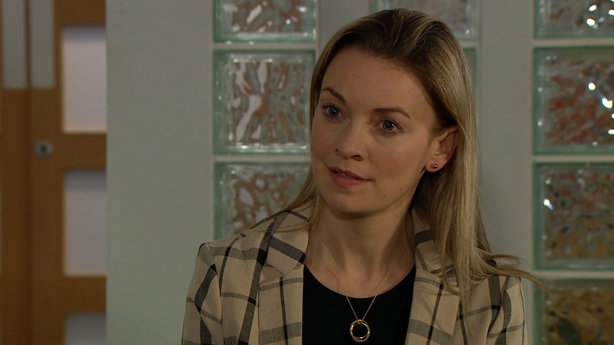 There's a surprise for Cristiano when Patrick - the man last seen at Will's funeral - returns to the neighbourhood. Could this be the start of something good for both of them?
EASTENDERS
Dotty is relieved when Sandy appears at Ruby's and she tells her mum she has been saving up for rehab and offers for her a place to stay. Meanwhile, Rocky is nervous ahead of his court appearance for keying Ethan's car.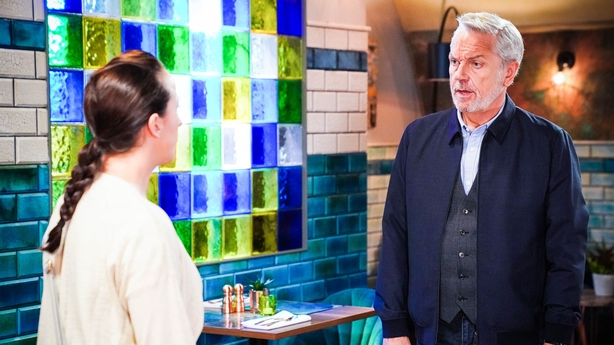 Elsewhere, Denise asks Gray if he is getting married to Chelsea for the right reasons, but he assures her he is. Denise and Chelsea realise they have both booked their wedding and civil ceremony on Christmas Day as Denise comments that Chelsea and Gray are rushing in to things.
Determined to prove her mother wrong, Chelsea invites her and Jack over to lunch. Worried about the expense, Gray asks Chelsea if they could delay the wedding, just as Denise and Jack arrive. Chelsea accuses Denise of talking Gray out of it and declares she won't budge - they are getting married on Christmas Day.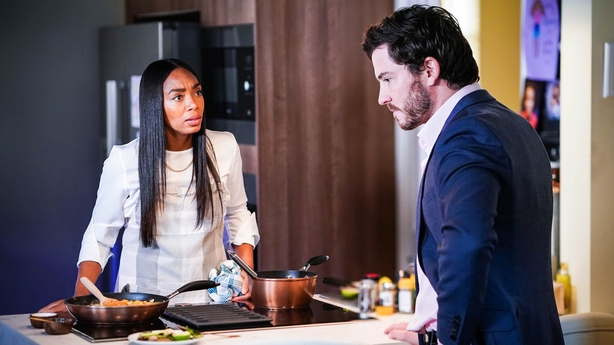 Sharon tells Phil about Alyssa, as Kat watches on, and she reveals she's applying for joint custody.
CORONATION STREET
DS Abney calls at No.13 and reveals that the gun used to kill Natasha was the same gun used by Tez in a raid several years ago. When Abi meets up with Tez in Victoria Garden and begs him to keep the police off her back, Roy clocks their exchange with concern.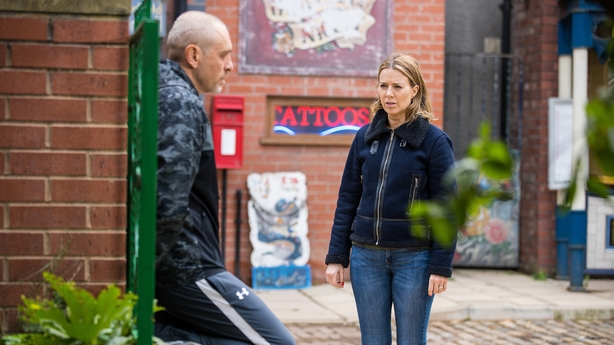 Later, Nick tells Roy how the police are in the process of tracing the gun that was used to kill Natasha and Roy advises Abi to tell the police the truth. DS Abney calls at the cafe and tells Roy that she has some more questions she'd like to ask him about the night of the sinkhole collapse.
Meanwhile, Faye returns home from prison to find Craig has festooned the house in yellow ribbons. Pointing out that she's only out on bail, Faye flees upstairs upset. Later, Tim and Gary assure Craig that Faye really cares about him and just needs time to adjust.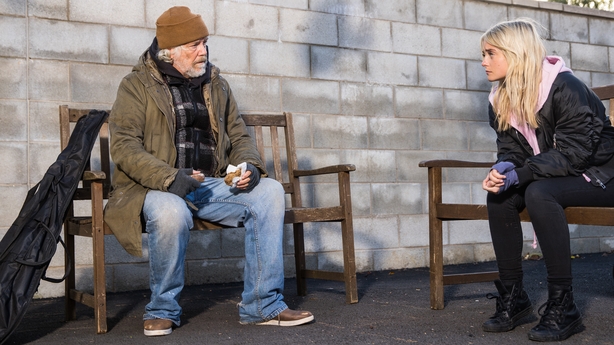 And Kelly confesses to Stu her part in Seb's attack but insists she never hurt him. George calls at the flat with his old telescope for Sam. Sam looks pleased until he spots the smashed memory jar on the side.
EMMERDALE
Ben is furious when Liv admits she tried to sabotage his job chances in Cornwall by giving him a bad reference. Shocked at her behavior, Aaron leaves Liv feeling awful. She gives in to the temptation and has a drink to numb the pain.
After Aaron assures Ben he's ready to move away from Emmerdale with him if need be, they share a kiss. When they return to Mill Cottage, and discover that Liv has relapsed, Aaron declares he's done with picking up the pieces for her.
Elsewhere, Ben breaks into the HOP office to try and find some evidence to clear his name over the survival challenge disaster. He is horrified when he finds the shaky body camera footage of the attempted drowning of Victoria.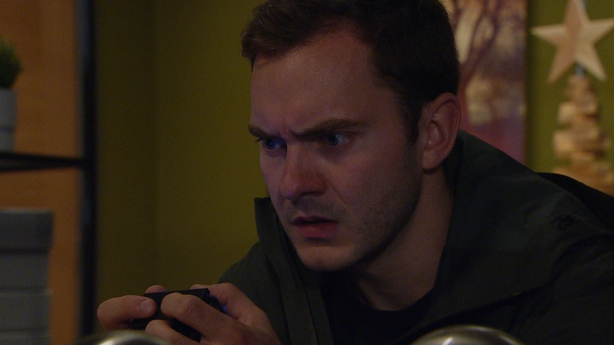 When Meena gets wind he has found the potentially incriminating evidence, she turns up at the office and attempts to wrestle the camera from him...
Meanwhile, Al approaches Chas and seductively tells her how much he wants her. It looks like they're close to a kiss but Marlon interrupts before anything happens.
ROS NA RÚN
The problems pile up for Caoilfhionn this week. Worried that her mother will lose her job after the uploading of the footage, can Caoilfhionn make amends?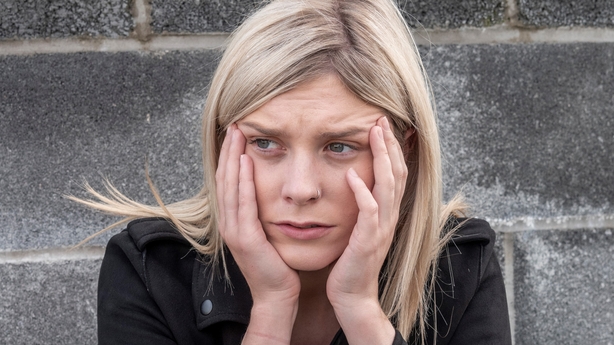 Caitríona is wound up when she sees Vince socialising. Is she actually jealous?
Mack tells Dee that he wants her to repay the €10,000 she took. If Dee doesn't do as Mack says, he will tell Dee's new boss what she is really like. Will she give in to Mack's demand?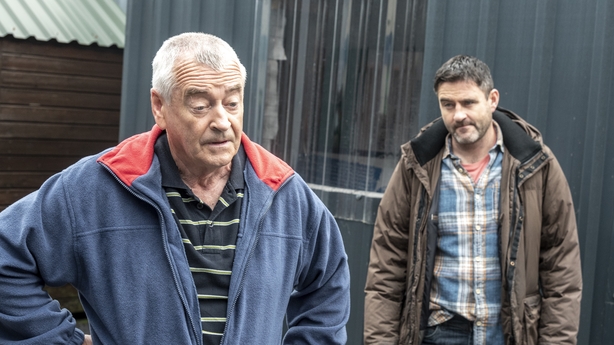 Berni is now terrified in her own home because of Briain. When Laoise tries to help, things do not go to plan. David, meanwhile, turns on Briain when he sees the footage of him assaulting Sorcha. Is this the end of Briain in the village?