Sash is in danger of being caught with Ritchie Lennon's drugs on tonight's Fair City on RTÉ One.
Having been coerced by Lennon into bringing the drugs across town, Sash arrives at the Station to pick up the package, fearful for daughter Olivia's safety - and with the youngster in tow as a decoy.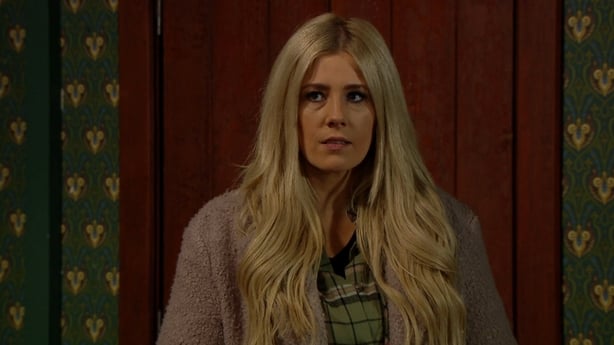 "Now, you made sure I'm here so just give me the stuff and let's get this over with," Sash says.
"Eager," Lennon replies. "Hide it in the baby bag."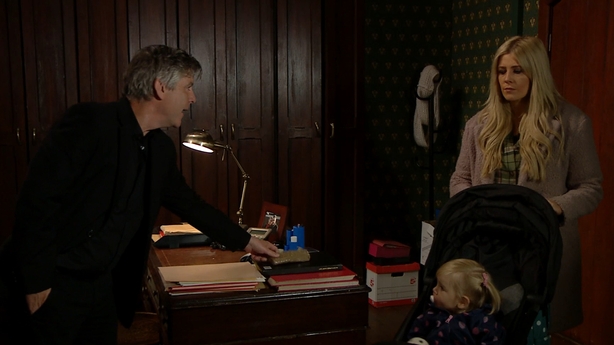 Later, the plan teeters on the brink of collapse in the Community Centre when Sash sees Pete reaching into the baby bag.
"What are you doing?" asks Sash, her terror rising.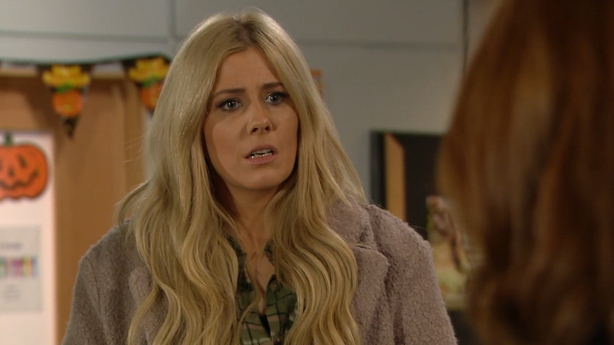 Pete explains that he is looking for a baby wipe for Olivia's face.
"Don't touch that!" snaps Sash.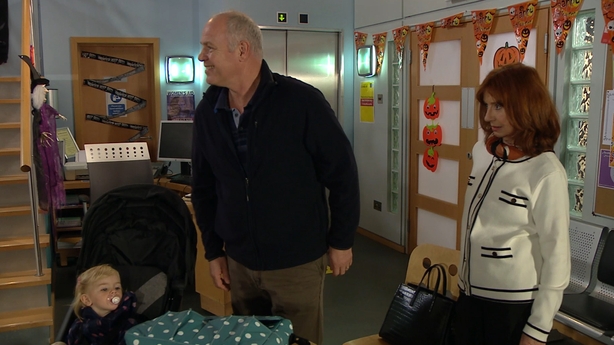 "Okay," says Pete as he and Dolores wonder why Sash looks so scared.
Fans can find out what happens next on RTÉ One at 8:00pm.
Fair City airs on RTÉ One on Sundays and Tuesdays to Thursdays.
Click here for more on the soaps.