It's been ten years since Fair City's Lucy Mallon last set foot in Carrigstown, and actress Lorna Quinn has said she's "so excited" to be stepping back into her shoes.
Lucy will be making her return in Tuesday night's episode on RTÉ One at 8pm, a decade after she was forced to leave Carrigstown following a final showdown with Dolores and Pete, and the soap says viewers can expect to be "continually surprised" by her.
Speaking about her return to Fair City, Quinn said: "I often wondered might Lucy Mallon ever return, and if so, what could be her reason!
"I had such a wonderful time in 2011/2012 when I first played this character, and now the opportunity to return and step into her shoes again, really is a dream come true for me. I hope the viewers of Fair City enjoy her storyline!"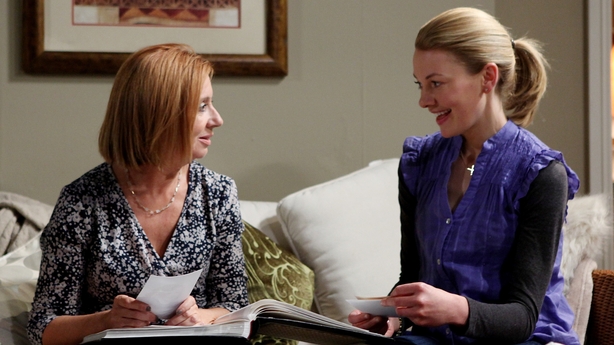 Fair City fans will remember Lucy as the deeply troubled young woman who became obsessed with Dolores having met her at a donor seminar.
Lucy, having lost her mother, latched onto kindhearted Dolores, who took Lucy under her wing and introduced her to the community.
However, Lucy ended up leaving Carrigstown under a cloud having terrified Dolores and broken fiancé Wayne's heart.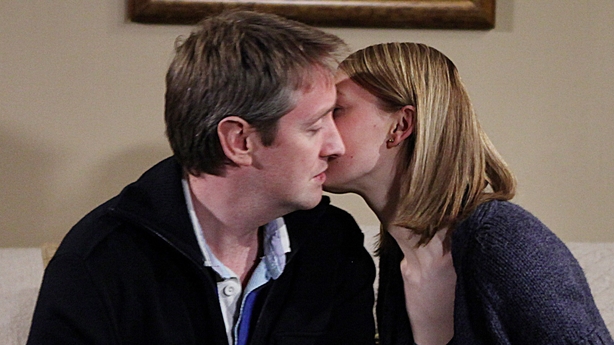 She moved to Drogheda where she has been ever since. To overcome her fixation on Dolores, she started therapy with a man called Tyler. The nature and form of this ongoing therapy turns out to be far from conventional.
In Tuesday's instalment, Lucy returns to Carrigstown to work on an insurance claim, certain that she will cross paths with Dolores, but confident that the personal growth she has worked hard to achieve will allow her to emerge unscathed.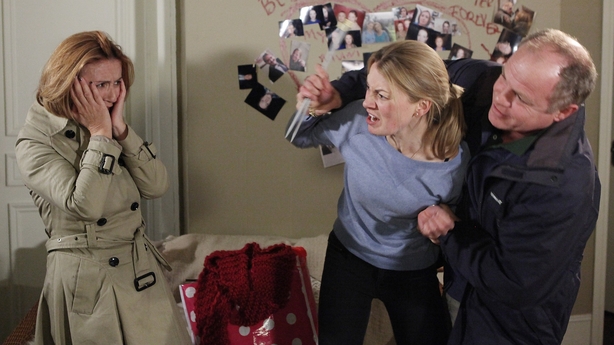 Although Lucy has prepared herself for returning to this place that holds so much history for her, it remains to be seen whether she will be able to cope when she comes face-to-face with very significant people from her past, of if the cracks will begin to re-appear once again.
Quinn shared her thoughts on what viewers can expect: "Lucy presents a very calm and controlled exterior. She has perhaps learned to disguise less likable parts of herself, which allows her the ability to function socially from day to day and to form relationships.
"However, we know from her history, that what is presented on the surface may contrast with what is bubbling within. It is this dichotomy that can eventually lead to the breakdown of relationships for her. It also leads to those around her being a little more suspicious and less trusting of her, and ultimately leading them to create some distance from her."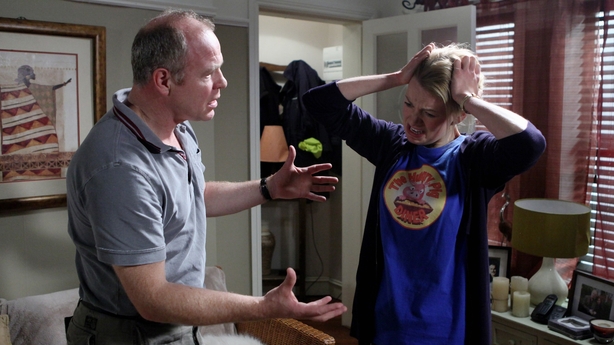 She continued: "Lucy could be described as a very unreliable narrator. She can bend a story or bend the truth in a way to suit whoever she is speaking to.
"And maybe this is a coping mechanism that she has learned and acquired throughout her life. What you see may not always be what you get. We don't always know where we stand with her."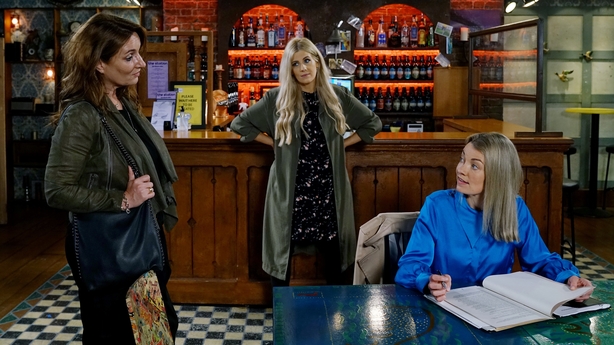 The soap star added of playing such a complex character: "I think for me as an actor playing her, it is very important that I have compassion and understanding for her, to see her humanity and to understand why she is the way she is.
"Not to judge her, but to question more why she acts the ways she does, and why she says the things she says.
"She has acquired this way of being for very good reason, and I find it fascinating to explore and to learn more about her each week as the scripts come in."
Tune in to Fair City tonight on RTÉ One at 8pm to see Lucy's return.
Fair City airs on RTÉ One on Sundays and Tuesdays to Thursdays.
Click here for more on the soaps.