Zimbabwean-Irish singer-songwriter Shiv has released new four-track audio-visual EP, The Love Interlude. We asked her the BIG questions . . .
The latest track from the EP is Where You Are, which was written in Paris with producer and sax player Adrien Soleiman, and it sees Shiv exploring the often-chaotic journey of love.
We need your consent to load this YouTube contentWe use YouTube to manage extra content that can set cookies on your device and collect data about your activity. Please review their details and accept them to load the content.Manage Preferences
"We have been fed a narrative of a perfect kind of love, that is effortless and uncomplicated, that means that you will find someone who fits every part of you flawlessly," she says.
"More often than not, this isn't the case, it's the imperfection that makes love fulfilling, it's in learning and growing that you find happiness that is gratifying because of the time you have spent nurturing it."
On the audio-visual EP, which was shot in 16mm film, Shiv aka Siobhan McClean, used seasonal images and music to represent the emotions we experience in the cyclical and ever-changing journey of love. Each song on the EP represents each season of the year and is accompanied by a short film.
"it's cyclical, with highs and lows, but if you nurture it you come out of the lows stronger, bigger and better and can get back to that new love feeling, in whatever form or direction it turns into." she says.
Tell us three things about yourself?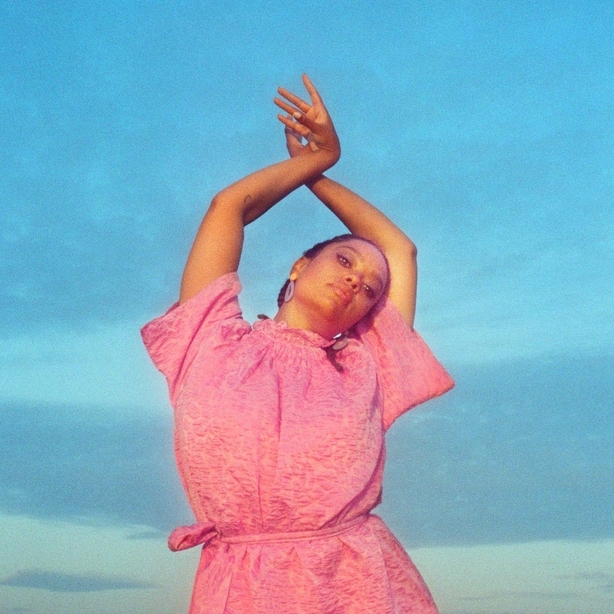 I've been a vegetarian since I was nine, I have a degree in psychology, and I'm double-jointed in my shoulders.
How would you describe your music?
A blend of soul, jazz, R&B and lo-fi hip-hop. Emotion-filled escapism.
Who are your musical inspirations?
Lianne La Havas, Pip Millett, Frank Ocean, Erykah Badu, Cleo Sol, SZA, Alicia Keys, Jill Scott - to name a few!
What are you most looking forward to post-lockdown?
Seeing my Dad, it's almost been two years as he lives in Malawi!
What's your favourite song right now?
My God Has a Telephone - The Flying Stars of Brooklyn NY.
Favourite lyric of all time?
Ahh! I have a few!! "The world was on fire, no one could save me but you" - Chris Isaak. "Real love's so hard to find that when you think you've found it, the illusions in your eyes, It blinds us all" - Phony Ppl. "Our love has gone cold, you're intertwining your soul with somebody else" - The 1975. "When the sun goes down, it's the magic hour (magic hour), and out of all the colours that could fill up the skies you got green on your mind I can see it in ya eyes" - Kanye West
If you could only listen to one song for the rest of your life what would it be?
Outstanding - The Gap Band.
Where can people find your music/more information?
hi_im_shiv on instagram and twitter, shiv on all streaming platforms, and this is my website.