David Mitchell hosts a new show where comedians test their survival skills, Kirstie Allsopp and Phil Spencer are back house hunting, and there's a curious documentary about a genius without a brain . . .
Pick of the Day
Outsiders, 10.00pm, Dave
This is a new comedy challenge show where six comedians camp in the woods for a week and face a multitude of challenges to test their outdoor survival skills.
If they can prove to host David Mitchell that they've got what it takes, then he'll reward them with a highly-coveted (no messing!) badge.
"Civilisation is clearly crumbling, so it's high time we worked out whether we can cope without it," says Mitchell.
"And if you can think of a better way of doing that than making six comedians learn survival skills, then you weren't involved in the development process of this programme."
Tonight, Mitchell oversees Toussaint Douglass, Ed Gamble, Kerry Godliman, Jessica Knappett, Jamali Maddix and Lou Sanders as they undertake outdoorsy tasks.
Don't Miss
Special Forces - Ultimate Hell Week, 9.35pm, RTÉ One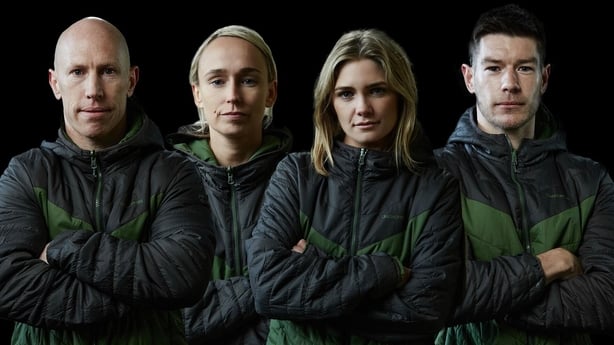 The challenge continues with a boat race across the busy shipping lanes of Cork harbour.
After that, the recruits put on boxing gloves and head gear and are paired off to fight one another in two one-minute bouts.
Finally the course enters a more tactical phase as the participants are subject to a terrifying new event.
Sex Actually with Alice Levine, 10.00pm, Channel 4
Alice Levine (below) continues her journey of sexual discovery by exploring the world of bondage, domination and sadomasochism.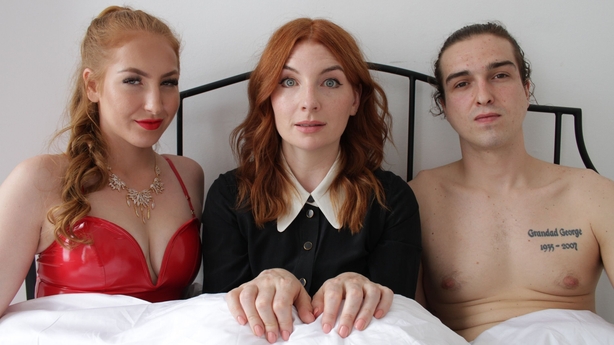 In Wales she meets a couple who earn a living making videos that cater for a variety of tastes.
Then she's off to London where she talks to Lou, who is one of the `pets" of professional dominatrix Madam Storm, asking how their relationship works beyond the dungeon.
New or Returning Shows
Location, Location, Location, 8.00pm, Channel 4
On their return for yet another season of this popular series, Kirstie Allsopp and Phil Spencer (below) are house hunting in south London with two couples at different stages of their lives.
Jess and Zak are searching in a popular area, and post-lockdown have realised they want a good-sized garden and more space indoors to work from home.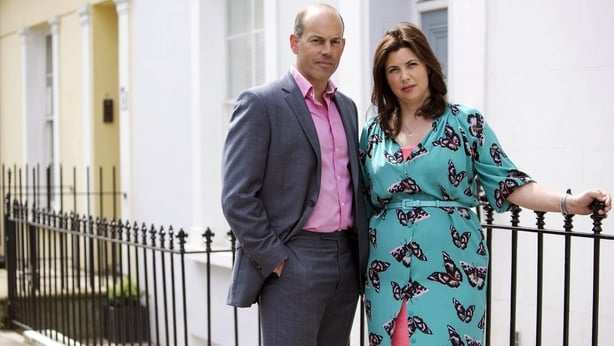 Kirstie is with Rachel and Alan, who call themselves the oldest first-time buyers in town. Fed up with paying hefty rent they want their own home - a place they can really call their own.
Hitmen: Reloaded, 9.00pm, Sky Comedy
Streaming on NOW
Mel Giedroyc and Sue Perkins (below) are back as best friends Jamie and Fran - probably the most amateur professional killers you'll ever know.
Having split from their old boss Mr K at the end of the first season, things are looking up.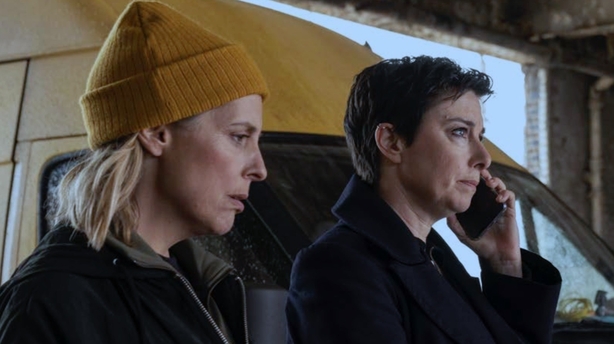 Business is good and they've even managed to upgrade to a decent van - so what better time to attend a school reunion and rub it in the faces of all their old classmates?
Jamie reconnects with Kat (Katherine Parkinson) an old friend who is now a lifestyle guru, while another partygoer (guest star Sanjeev Bhaskar) might be a bigger threat than he first seems.
28 Up: Millennium Generation, 9.00pm, BBC One
The return of the documentary catching up every seven years with a group of people from different backgrounds.
Sanchez from Leeds has been forced to give up his football career as a result of serious injury.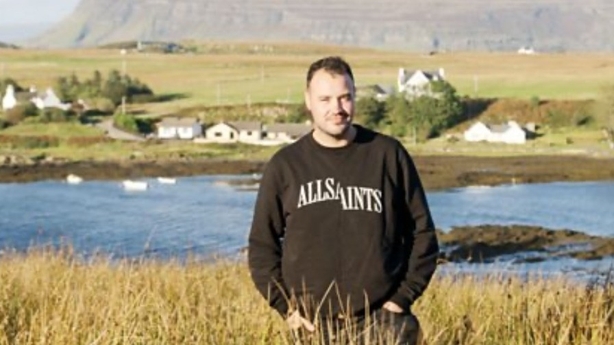 Bolton-based Gemma, severely paralysed by a virus at the age of two, is searching for work in an increasingly competitive job landscape.
And Eton-educated Oliver has re-evaluated his priorities after spending time in the US.
The Blob: a Genius Without a Brain, 10.00pm, BBC Four
Documentary about leading scientists' investigations into the properties of a one-billion-year-old, single-cell organism that could challenge the concept of intelligent life.
Áille ar Airgead, 9.30pm, TG4
Here are the life stories of two remarkable women.
We need your consent to load this YouTube contentWe use YouTube to manage extra content that can set cookies on your device and collect data about your activity. Please review their details and accept them to load the content.Manage Preferences
There's Mary Cunningham, a poor Irish migrant from Donegal, who was dressed in Native American headgear to become the face of 'Liberty' on the most controversial gold coin ever minted in America.
Hazel Martyn, born in Chicago of wealthy Irish parentage, was chosen by her husband, John Lavery, to represent Ireland when he was commissioned to design the new punt banknotes for a newly independent Ireland.
This documentary weaves their remarkable stories together and gives a fresh insight into the position of women in the early 20th Century.
New to Stream
The Great North, Disney+
Here's a new animated show that was created by the people behind Bob's Burgers.
We need your consent to load this YouTube contentWe use YouTube to manage extra content that can set cookies on your device and collect data about your activity. Please review their details and accept them to load the content.Manage Preferences
It follows the Alaskan adventures of the Tobin family, as single dad Beef tries to keep his kids close, including Judy, whose ambitions lead her into the glamorous world of the local mall.
The rest of the clan are Judy's brothers, Wolf, Ham and Moon - and Wolf's fiancé, Honeybee.
Episodes 1 and 2 are released today, with new episodes arriving every Wednesday.
The Chestnut Man, Netflix
A young woman is found brutally murdered in a Copenhagen playground. Next to her lies a small doll made of chestnuts.
We need your consent to load this YouTube contentWe use YouTube to manage extra content that can set cookies on your device and collect data about your activity. Please review their details and accept them to load the content.Manage Preferences
Click here for TV listings