Snow Patrol front man Gary Lightbody has said the band plan to release a new album next year.
The Bangor band's most recent album, Wildness, was released in 2018 and Lightbody has said, "There will be an official Snow Patrol album coming, next year probably. I have been writing a lot - we have all been writing a lot.
"The songs are there, we just need to get in and record them, so however long that takes."
The band made their return to the live circuit with a show at the Trnsmt Festival in Glasgow last Sunday and they also played the Isle of Wight Festival over the weekend.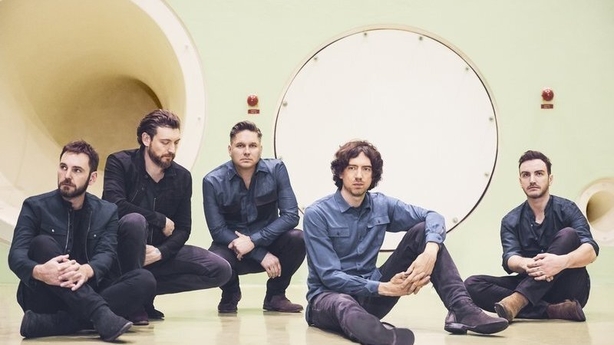 Lightbody has also revealed which cover version of the band's biggest hit, Chasing Cars, he likes the most.
"There is a pipe band in Scotland called the Red Hot Chilli Pipers, and they did a cover of Chasing Cars I really like," he said.
"There have been so many I love. I got to sing it with Ed [Sheeran] a few times, but his version is really lovely when he does it on his own.
"I went through the list on Spotify, and it just kept scrolling for ages. It is a beautiful thing so many people covering a song you wrote."