It's all going down in Soap Land! Get the lowdown on all the happenings in your favourite soaps right here.
FAIR CITY
In the week of Will's funeral, it's showdown time between Sharon and Ger. Sharon delivers an ultimatum to Ger: leave Carrigstown or face prison.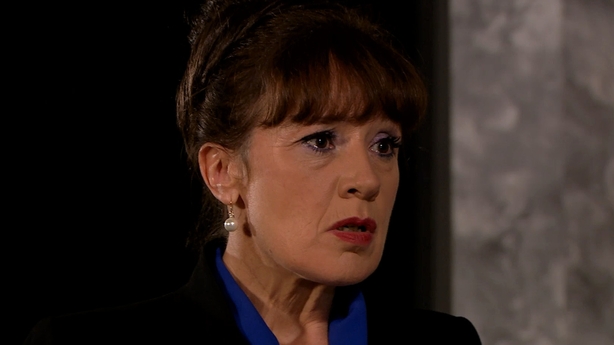 Lee's turmoil continues and after bombarding Mairéad with questions about Phoebe, he decides to set up a fund for the teenager - setting off all the alarm bells for Darragh. By the week's end, the brothers have reached a decision.
As Zak's spiral towards death or jail continues, he comes face to face with gang boss Ritchie Lennon, who has some news for his new employee. And as the week unfolds, there's loads of drama in The Station...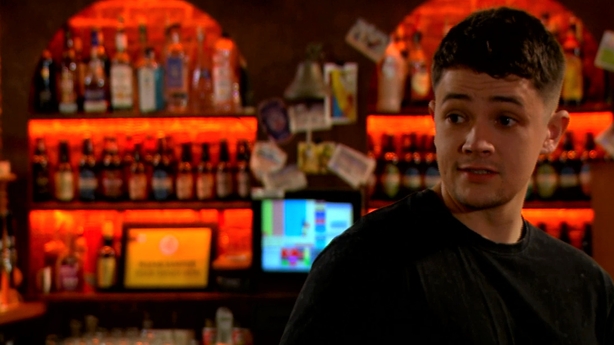 With her house in need of rewiring, Orla needs somewhere to stay. Guess where she and Junior pitch up? Paul's, where himself has plenty of ground rules - and trust issues! However, it's not long before the old friends drop their defences further.
Elsewhere in Carrigstown, Dolores has a visitor - a welcome one.
EASTENDERS
Linda is determined that Mick will be the baby's legal father when he signs the birth certificate tomorrow. Convinced she knows the truth, Rainie goes to drastic lengths as Mick does all he can to protect Linda. Whilst on a walk, Nancy notices flyers everywhere stating that Max is the father of Linda's baby. All bets are off when Mick takes matters into his own hands.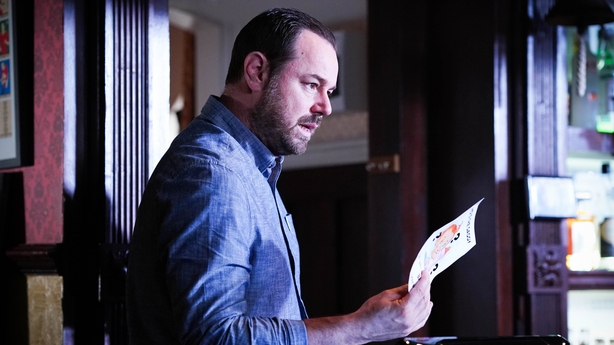 Elsewhere, Rocky listens to Ethan and Sonia talk about their date. A giddy Sonia tells Ethan that he definitely has potential. Later, Rocky sees Ethan at the bar kissing another woman. No longer able to hold his anger, he punches Ethan before being taken away by security.
Sonia suggests investing her inheritance that she has been given early by Dot into Rocky's warehouse development idea. They are interrupted by Ethan trying to make amends, but Sonia firmly rejects him.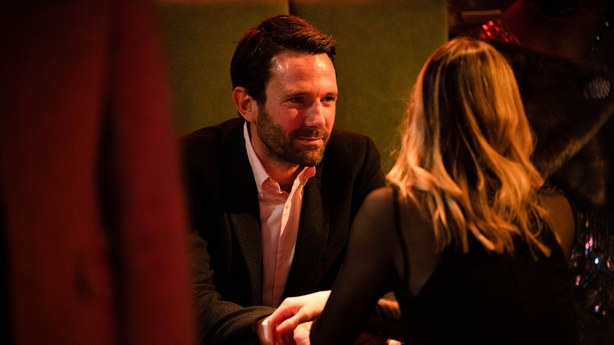 Meanwhile, Bobby, Dana, Waseem, Iqra and Kioni are handing out flyers for support of the new mosque, when Dana notices a group of men approaching who antagonise the group with racial slurs. Harvey pops by later trying to show his support, but makes an offensive joke to the horror of the others.
CORONATION STREET
Alya reluctantly accepts Zeedan's loan of £50 but she is later furious when Zeedan launches an attack on Ryan for cheating on her. Later, two men grab Zeedan outside Speed Daal and assault him. Elaine and Cathy are horrified when they find Zeedan battered and bleeding on the street.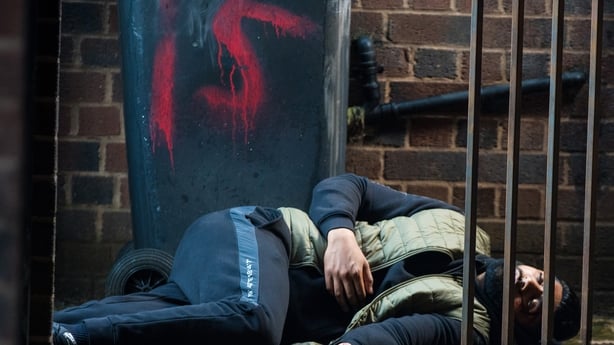 At the hospital, Alya and Simon quiz Zeedan about his attackers and he says he has no idea who they are. After Simon wonders if Ryan was responsible, Zeedan gives a statement suggesting Ryan might have been his attacker.
Ryan is furious with Zeedan for trying to frame him when he was working all afternoon. Zeedan comes clean to Yasmeen and Alya, explaining he's in trouble.
When Sharon visits Kelly and tells her not to worry about money as someone made an anonymous donation to fund her case, Kelly is convinced it must be her dad, proving he's still alive.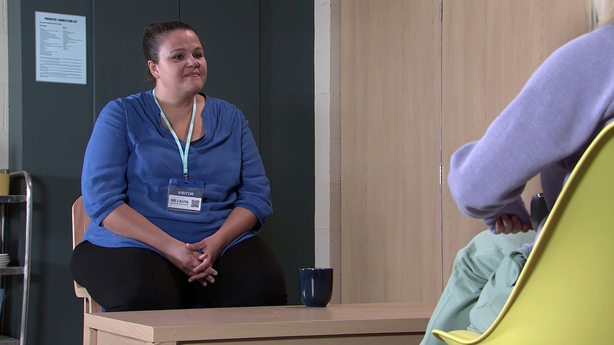 When Mia spots Sharon she pales. Kelly explains Sharon works for her dad and Mia is horrified to realise she's Rick Neelan's daughter. Later, Kelly confronts Mia and demands to know what her problem is with her dad. When Mia reveals that Rick is the reason she's locked up and her mum is dead, Kelly is stunned.
EMMERDALE
Paddy is desperate when Marlon offers to sell Al his entire stake in the pub and turns to Kim for help. She offers Paddy a Faustian pact - dope her race horse for the money to keep Al out of the Woolpack. A wretched Paddy agrees. When Kim's doped horse wins the race, she tries to make this a regular arrangement.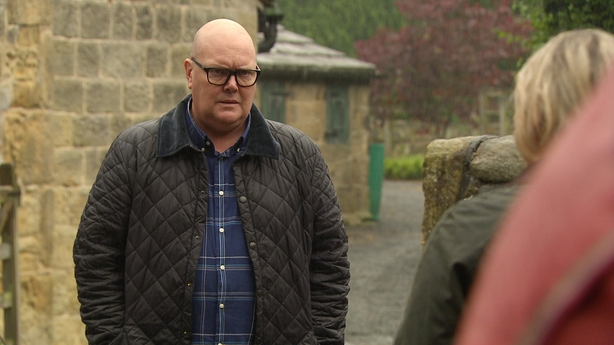 At the Woolpack, Chas and Marlon have to close for the day when the electricity cuts out, unaware that the mains cable has been severed. A hooded figure breaks into the pub and steals the till money. Charity is knocked over when she catches the intruder but they flee and Charity is left unconscious in a pool of blood.
She is taken to hospital in an ambulance, and a distraught Chas later reveals to Paddy that Charity has a bleed on the brain. The next day, PC Swirling arrives to investigate the pub robbery and it's not long before he becomes suspicious.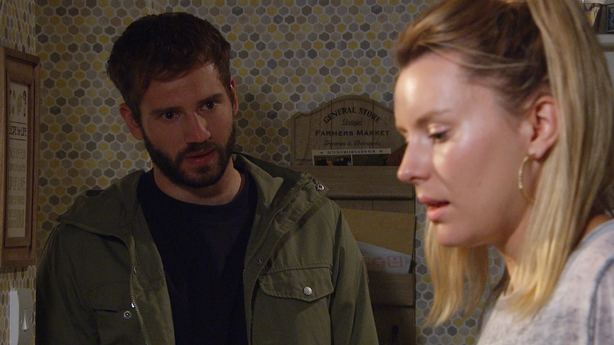 Elsewhere, Gabby presents Jamie with a now-or-never ultimatum, suggesting they elope and marry immediately but she's alarmed when he leaves abruptly. He heads to Dawn and begs her to run away with him, away from their problems...
ROS NA RÚN
Sorcha has the opportunity to get justice, but Briain is pulling out all the stops to discredit her. Will he succeed?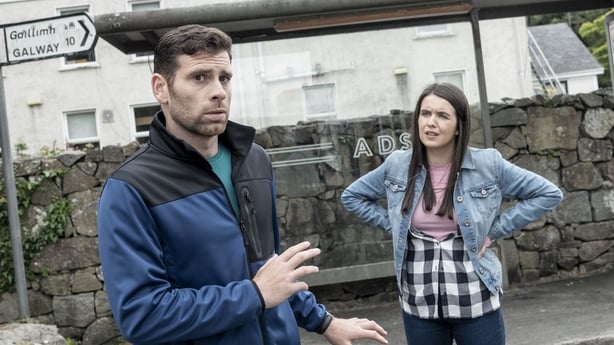 Mack thinks that Dee is keeping Bláithín away from him and gets it into his head that he must obtain full custody. Dee, meanwhile, is trying to convince people that she has learned from her mistakes.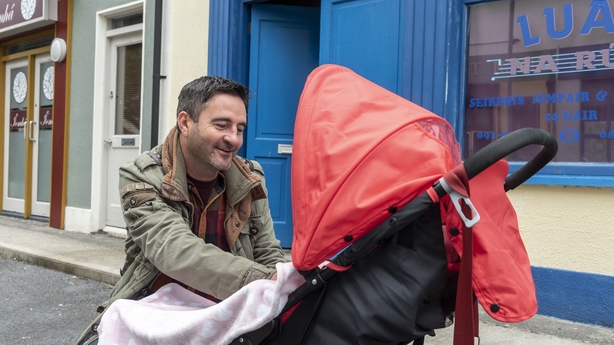 Elsewhere, Rory is determined to make a fresh start, but reminds Caoilfhionn that he hasn't forgotten about the money from the poker game.