Kin star Sam Keeley, who plays Eric 'Viking' Kinsella, says he feels lucky to be a part of the show and that he takes "massive pride" in the work they are doing.
The eight-part RTÉ crime drama sees Keeley star alongside Ciarán Hinds, Clare Dunne, Aidan Gillen, and Maria Doyle Kennedy, and it kicked off last Sunday to widespread acclaim.
Gearing up for the next instalment, Keeley said they "never could have anticipated the splash it's made" and he hopes that audiences continue to enjoy it.
"For me personally there's a massive pride, I don't work in Ireland very often, I don't live in Ireland, I travel a lot for work. So to come home to do this, I felt very lucky to be a part of it and to tell this story. It was great to be showing Dublin in the way it's being shown," Keeley said.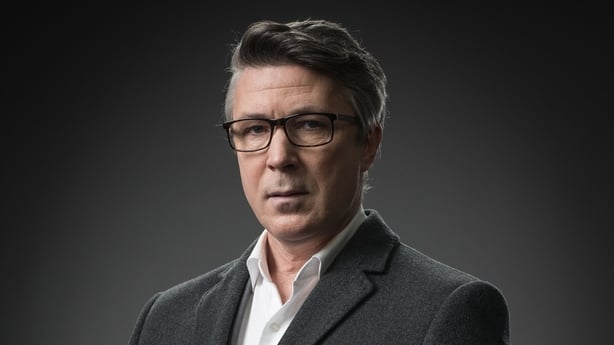 On developing his role, Keeley said he wanted to make Viking a layered, interesting character on screen.
"It's nice to focus and go inwards and I did a lot of work to make this guy as interesting as possible," he explained. "The accent for me was the biggest thing because that colours it the most, I didn't want to play him as a stoic, serious, brooding character, I wanted him to be a live-wire, erratic, brimming with aggression."
Keeley plays Aidan Gillen's son on the series and said it was a "big deal" for him to share screen time with him.
"It's incredible, there's an unbelievable cast. When you walk onto that set you're in a hall of fame in many ways and I think particularly playing opposite Aiden is a big deal for me, he plays my father, he is such a well known actor but he's an absolute joy to work with, an amazing person, phenomenal actor."
He added, "It's fantastic we're able to tell this story with these incredible actors we have from this nation."
Kin continues Sunday, September 19 at 9.30pm on RTÉ One with catch-up on RTÉ Player.