Wildfire writer-director Cathy Brady has said the late Nika McGuigan and co-star Nora-Jane Noone created a particular "magic" while performing together.
The Newry-born director previously worked with McGuigan on the TV series Can't Cope Won't Cope and with Noone on her 2010 short film Small Change. She had a hunch that these two "forces of nature" would spark off one another.
Speaking to RTÉ Entertainment, Brady said "it was like fireworks" when she got the two actresses together for the first time. They began throwing ideas around for a project.
"We spent a few weeks talking back and forward and we all agreed we wanted to tell a story with fierce women at the heart of it, and that was as much as we had," Brady said.
The true story of the Eriksson twin sisters, who walked into oncoming traffic on the M6 motorway in England after suffering an episode of "shared psychosis", became a starting point for Wildfire, in which McGuigan and Noone play two sisters who share an all-consuming bond.
"We watched the clip together and it really shook us. That became a point of investigation for us. What would make two people be so co-dependent that they would be in that circumstance?", Brady said.
"That's where we began. We investigated shared psychosis - how does psychosis come about? It became apparent that psychosis is often from a trauma that's been repressed in the past and forces its way into the present."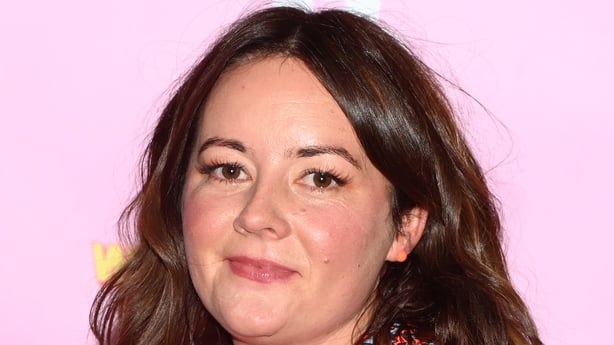 Five years after those first nuggets of an idea were formed, the drama-thriller Wildfire is finally making its way onto screens. It is set in the present day in an unnamed border town in Northern Ireland, not too dissimilar to Newry where Brady herself is from.
"In many ways, it made sense to bring that story back home to the borderland Northern Ireland where I'm from.
"It didn't take long to look around and see that even though we're in peace times, there's still a community and families that are still very much troubled and living in the shadow of the Troubles. Through the two girls we wanted to investigate that."
Noone, star of Brooklyn and The Magdalene Sisters, said she and McGuigan's sisterly bond that jumps from the screen was cultivated in workshops before the cameras began rolling.
"We definitely were yin and yang and bounced off each other from the beginning," Noone shared. "We just went through so much and every emotion possible through the workshops. You're in that intimate space and that just created a deeper understanding and a shorthand and a trust.
"Cathy created this amazing space, especially in the beginning workshops where it was completely free and very physical and very raw so it was just constantly testing boundaries. 'Where are they?', and Cathy was like, 'Push past them'," Noone recounted with a laugh.
We need your consent to load this Instagram contentWe use Instagram to manage extra content that can set cookies on your device and collect data about your activity. Please review their details and accept them to load the content.Manage Preferences
In the film, Noone and McGuigan play Lauren and Kelly, two estranged sisters who are reunited in their Northern Irish hometown and begin to grapple with the trauma of their mother's death some years ago.
The sisters' obsessively close attachment is reignited, most poignantly encapsulated in a scene in which they dance with wild abandon to Gloria by Van Morrison in a dingy pub. It was one of the first scenes they improvised in their early workshops.
"We didn't have a script to begin with so we began with physicality," Brady said. "One of the first things we did in our first ever workshop was we played the Patti Smith song Horses and I said to the two girls, 'You need to match the energy of the song'.
"Of course, Nika went in hard and Nora-Jane seen that energy and she's like, 'I'm going to go for it'. And then something really remarkable happened. They realised when they stopped fighting for a higher status and they just accepted each other, something really powerful would open up.
"We all knew this was what the film was about. When you really allow another person in, life really becomes incredibly present and that is what life is about, that is what love is about and that is what a bond is about.
"That was always the heartbeat of Wildfire. Credit to Nika and Nora-Jane because this is not easy what they did. They make it look so effortless, like they're sisters, but that took a lot of courage to emotionally let their guard down to do that. Physicality-wise, they perfected their walk, their talk, their movements. They were really complimentary to each other, yet like true sisters they were rigorous with each other, saying, 'Is that the best you can do? Is that as authentic as you can be?'"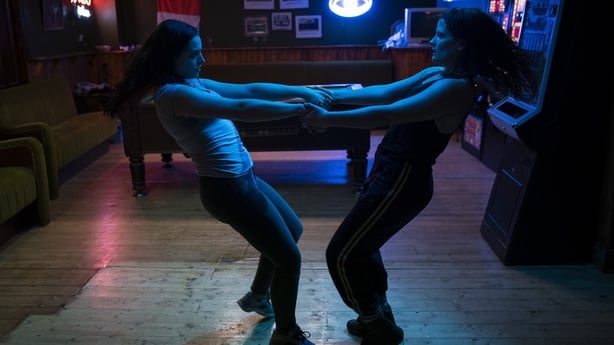 Noone said the scene was "so freeing", as we get to see "women just being women for themselves", outside of a male perspective.
"We did it in the workshop and we were so lit up afterwards because we knew that was magic and we were like, 'Where is this going?' By the time, five years later, we were on set filming that scene again it was like, 'Yeah, we're back. We made it happen'."
The Galway-born actress said she and McGuigan jumped at the chance to work with Brady again, as they knew it would be "truly authentic".
"We were both so up for the challenge just to see what we were made of," she said. "It's so rare to have such time and such space to do that. You get pockets, you get tiny little tasters of it here and there where you have a few weeks and you cram as much as you possibly can. But to allow it to unfold so organically, you naturally have so much more come up - subconsciously, even. There's just space for it to happen. It was real magic."
It is a bittersweet moment for Brady as she prepares to release her feature film debut. McGuigan, who had become a very close friend, was diagnosed with cancer while Wildfire was in post-production and tragically died five weeks later.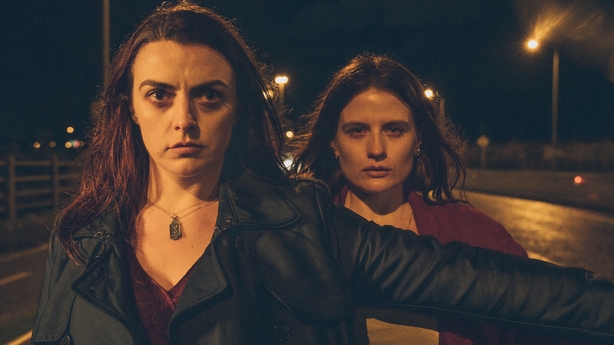 The director said that finishing the project without McGuigan at her side was "the biggest challenge" of her life.
"I remember a close friend of mine, she showed me a picture of Mount Kilimanjaro and she said, 'Cathy I think this is what you're going to be climbing over the next while, but you can do it'.
"I felt the gravity of that and I felt the weight of that. It was little by little, step by step and I had an amazing support team and only for them, did I get to the finish line.
"It was the biggest challenge of my life, but how could I not finish this film when I knew what I had? When I knew the blood, sweat and tears and laughter we had all poured into this film. I had to finish it, you know?
"We're at the other side of it now, but it's still very difficult, talking about Nika and this leg of sharing the film with the world and going out there and her not being here is very hard.
"But there's a huge part of us on the other hand that's incredibly grateful that we have this opportunity to share this film. That people get to sit in a cinema together, experience it together and hopefully conversations open up from this."
Wildfire is out in cinemas on September 3.