Mayo singer-songwriter RACHEL has released her new single, Gravity. We asked her the BIG questions . . .
Speaking about the new the track, she says; ''I had lots of fun writing this song and creating metaphors which best display the negative situations in my life that I keep getting pulled back to.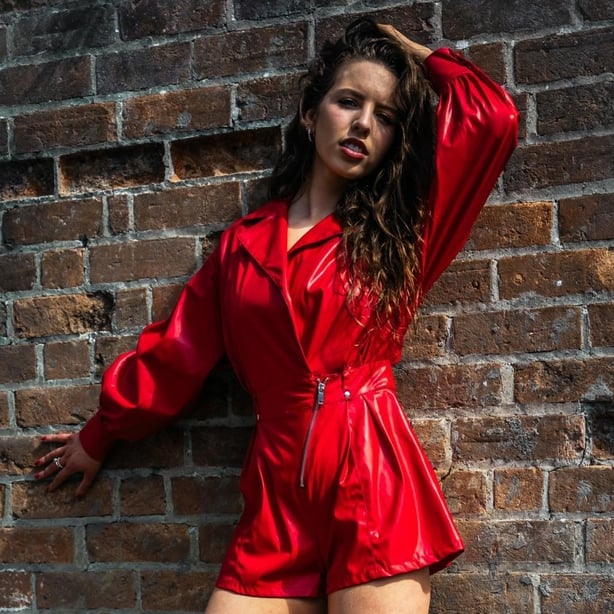 "Gravity is one of the first upbeat songs I have ever released, and I am so excited to see how people will interact and relate to this song.''
Tell us three things about yourself?
I'm a singer-songwriter from Claremorris, Co. Mayo. Although I am studying to be a primary school teacher, I have always had a passion for teaching music and song-writing. I have been writing and uploading my music online since I was twelve years of age!
How would you describe your music?
I would describe my music as dark, contemporary pop. My lyrics are always honest and true to how I am feeling at that point in my life. The main instrument I play is the piano, so all of my songs feature the keys in some shape or form. Many people say that my first single Down Low sounded like it could be a theme song for a James Bond movie! A huge compliment to receive!
Who are your musical inspirations?
I love adding layers of harmonies to my songs, similar to some Billie Eilish arrangements. At the moment, the female artists who inspire my writing are Tate McRae, Olivia Rodrigo, and Taylor Swift. I love the honesty in their lyrics as they strike true emotion in the listener. The upbeat and energetic style of artists Dua Lipa and the 1975 have inspired my latest single Gravity.
What are you most looking forward to post-lockdown?
Throughout lockdown, I have had lots of time to focus on writing music and recording with an amazing producer, Dylan Connolly. I have also been involved in lots of livestream concerts which have allowed me to connect with people through music and help raise funds for charities, Pieta House, and Crumlin Children's Hospital. That being said, there is no better feeling than performing your music in front of an audience and playing live with other musicians. I hope that I can attend some live gigs with my friends and also get the chance to perform the new music I have written over lockdown!
What's your favourite song right now?
My favourite song right now would have to be A Little Bit Yours by JP Saxe.
Favourite lyric of all time?
Rainbow by Kacey Musgraves has been a very comforting song for me, especially during the last year. It's a song that gives hope and reminds me of the people I love. It inspires me to see the best in others.
''If you could see what I see, you'd be blinded by the colours. Yellow, red, and orange, and green, and at least a million others.''
If you could only listen to one song for the rest of your life what would it be?
And So It Goes by Billy Joel is a classic. It's a song I could listen to over and over again and it would still give me that same feeling I had, the first time I heard it. I am hugely influenced by Billy Joel's style of piano-playing too.
Where can people find your music/more information?
My social media handle is @rachelwalsh_music. (Instagram, Facebook, TikTok, Youtube and Twitter) Come say hi! You can find my songs Down Low, Show Me, Together Apart, and Gravity on all music platforms under my artist name - RACHEL.