Aisling Bea juggles life lessons and laughs in This Way Up, RTÉ One airs a major new documentary on the Ballymurphy Massacre, and Chris Packham brings us on the walks that made him.
Pick of the Day
This Way Up, 10.00pm, Channel 4
Aisling's Bea's mortification masterclass continues as she finds laughs in all the wrong/right places. This week, Aine (Bea) decides to spice things up with Richard (Tobias Menzies) but also has to deal with a lack of support from sister Shona (Sharon Horgan) for her new business venture. The ratio of touching moments to toe-curling ones is always just right.
Don't Miss
Massacre at Ballymurphy, 9.35pm, RTÉ One
This new documentary tells the story of a small group of relatives and survivors fighting for the truth behind the murder of 10 innocent Catholic civilians in the Ballymurphy housing estate in Belfast.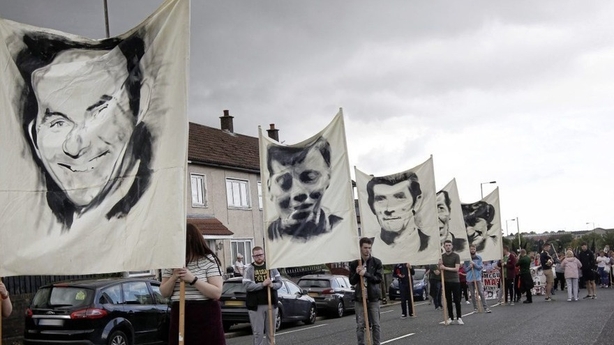 Director Callum Macrae's film reveals how, six months before the notorious Bloody Sunday killings by the British Parachute Regiment in Derry, the same regiment was involved in the targeted shootings, over three days, of innocent people in Ballymurphy. Among the dead: a Catholic priest attending the wounded, a mother of eight who had been out looking for her lost child and an unarmed father of twelve shot fourteen times.
To investigate the cover-up, the programme features new evidence, previously unheard eye-witness testimony, secret government documents and innovative CGI reconstruction techniques.
New or Returning Shows
Fake or Fortune? 9.00pm, BBC One
Fiona Bruce and Philip Mould head to the beautiful Norfolk countryside on the trail of one of the 20th century's greatest artists, Henry Moore.
They are investigating an intriguing sculpture that belongs to retired dairy farmer Neil Betts and his wife Barbara, who, over the years, have used the piece as a doorstop and even a water feature, when Neil draped a hosepipe over it.
It was only when a friend suggested it looked very much like the work of Henry Moore that the Betts began to see it in a different light – and started to call it Henry.
Chris Packham: The Walk That Made Me, 9:00pm. BBC Two
And breathe... Springwatch presenter Chris Packham embarks on what is billed as "a deeply personal and emotional journey through his often challenging past, as he walks in the beautiful Hampshire countryside that he says shaped, and probably saved, his life".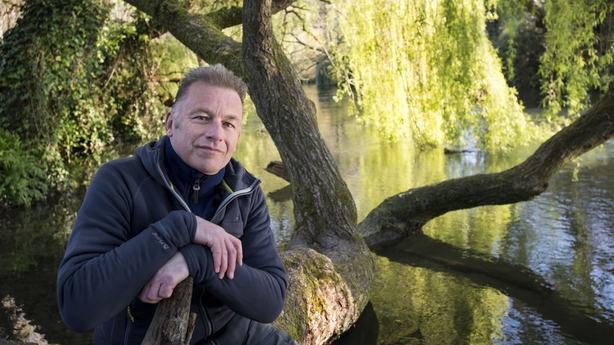 Along the way, he discusses growing up with undiagnosed Asperger's Syndrome, explains what 'natural health' means to him and meets others who find solace in nature.
Missions, 10.00pm, BBC Four
The French science-fiction series returns for a second run, with the first three episodes broadcast back-to-back.
Five years on, and apparently far from Mars, Jeanne reaches out from her primal forest life, connecting with mission survivor Simon.
In French and English with English subtitles.
New to Stream
The Snitch Cartel: Origins, Netflix
In Cali during the '70s and '80s, two brothers juggle family, romance and the joint pursuit of a burning ambition: to rule Colombia's drug industry.
Tattoo Redo, Netflix
Can skilled tattoo artists right wrongs by transforming their clients' disastrous tattoos into walking works of art?
Bartkowiak, Netflix
After his brother dies in a car crash, a young MMA fighter takes over the family nightclub and soon learns that his sibling's death wasn't an accident.
Chip 'n' Dale: Park Life, Disney+
Two tiny troublemakers have huge adventures while trying to live the good life in a big city park.
Nervous worrier Chip and laid-back dreamer Dale make the perfect odd couple: they're best buddies and they drive each other nuts.
In their perpetual pursuit of acorns, these ultimate underdogs are joined by Pluto, Butch and other iconic Disney characters as they face down an assortment of bullies.
Click here for TV listings