With just days to go before the start of the Tokyo Olympics, RTÉ Sport reporter and broadcaster Jacqui Hurley says there is a very good chance that Team Ireland will top their medal winning streak at London 2012.
116 Irish athletes, the biggest team we've ever sent, are set to take part in this year's Olympics and with hopes high for Irish sporting stars in rowing, boxing and with a new generation of Irish gymnasts emerging, Jacqui is hopeful that we could beat our record of six medals in London.
Speaking to RTÉ Entertainment, the 37-year-old Cork native said, "I think we are going to Tokyo with the possibility of getting five or six medals again. Looking at the rowing, I think there is one or two medals there at least.
"Rhys McClenaghan will definitely win a medal in the gymnastics. He says he's going for gold, but I think if he comes home with any medal, it will be life-changing for him and his sport."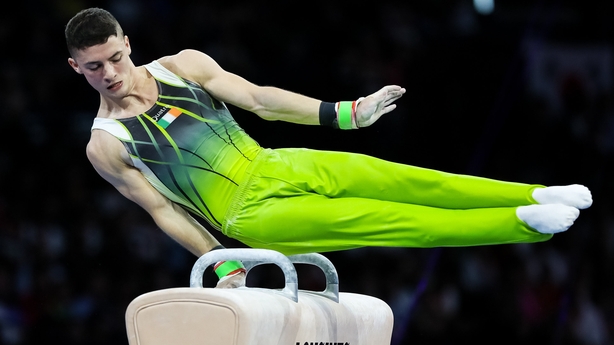 Jacqui, who will be travelling to Tokyo as part of a reduced RTÉ team due to the pandemic, also singled out Ireland's new breed of gymnasts as ones to watch for Olympic glory and as ever, Irish eyes will be on our boxers as they enter the ring to go for gold at the games, which begin this Friday and run until August 8.
"Kellie Harrington is the Number One seed in her division, and she has a very good chance," Jacqui says. "I would give some outside chances to Natalya Coyle in the Modern Pentathlon. I think she has a real chance. She is in great shape and she was sixth in the last Olympics."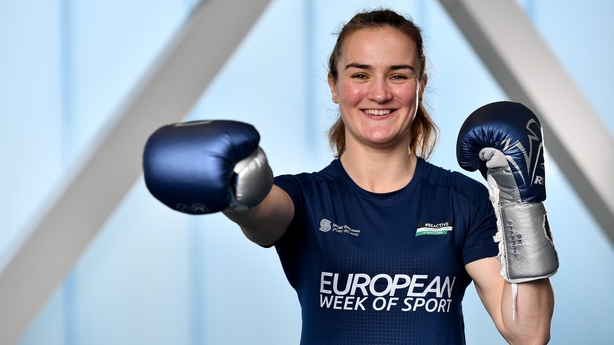 Expectations are also high for the Irish sailing team with 2016 silver medalist Annelise Murphy hoping for the right wind conditions to go one better this year. According to Jacqui, the Rugby Sevens lads and our show jumpers also have a real chance of medal glory too.
Having covered the London Olympics in 2012 and Rio in 2016, this will be Jacqui's third time working at the games but this will be an Olympiad like no other due to the Covid-19 restrictions that will be place over the fortnight and the fact that most Japanese do not want the Olympics to take place at all because of their fears about the pandemic.
"We're going over to is a crisis situation, there's a state of emergency, the Japanese clearly don't want it. I'm sure the people are scared and suddenly there's a 100,000 people landing in on top of them."
Several athletes have already tested positive for Covid in the past week and major sponsor Toyota has bowed to public pressure and withdrawn its advertising from the Tokyo event. Naturally, Jacqui has mixed emotions about the whole thing.
Olympic Games set to begin amid Covid uncertainty
"I love the Olympic Games and getting to go to it is proper dream come true stuff, I always love going to it," she says. "I've been to Japan before. I was there for the Rugby World Cup two years ago and they are phenomenal people.
"They are probably the most welcoming people I've ever met in my life and the fact that they don't want this is a real difficulty for all of us to manage.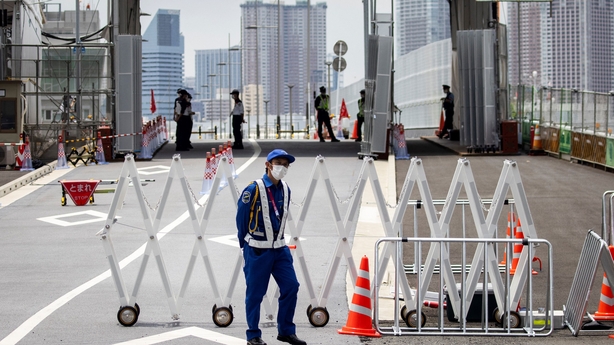 "We're going over to is a crisis situation, there's a state of emergency, they clearly don't want it. I'm sure the people are scared and suddenly there's a 100,000 people landing in on top of them and when you're one of them, you certainly feel like you're imposing and that's definitely how I feel but our sense of it is look, we're taking every precaution possible and we will try to follow all the rules and stay out of their way and just go and do our job."
Team Ireland may be sending its biggest ever representation of sportsman and women to Tokyo but RTÉ is sending its smallest crew yet due to Covid and this presents a number of unique challenges.
"We usually send about sixty people from RTÉ to cover the Olympics which sounds like a lot of people but when you have an average of eighty Irish athletes even for us to get out and cover them is incredibly difficult," Jacqui says.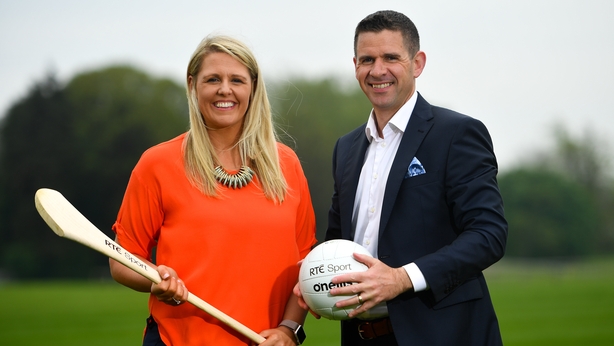 "We're going to have to make some really hard decisions this year because we've had to cut our staff by half and we have to cover more athletes so it's going to be really difficult to get around to cover everyone.
"The other really hard part is - and I think this is really serious - the athletes' families won't be in Tokyo so there's more of an onus on us to be there to get their stories. So, if someone has the best day of their lives or if someone has a really difficult day, we have to be there for them so that their family can see them.
She adds, "I think it's particularly heart-breaking for the athletes because they've put their whole heart and soul into this and for a lot of them this is going to be their only Olympics and their family aren't there so suddenly our presence is really important for them because they want to see a familiar Irish face and talk to their mum and dad back home. I know it's going to be really emotional for them, but I take that part of our job really, really seriously."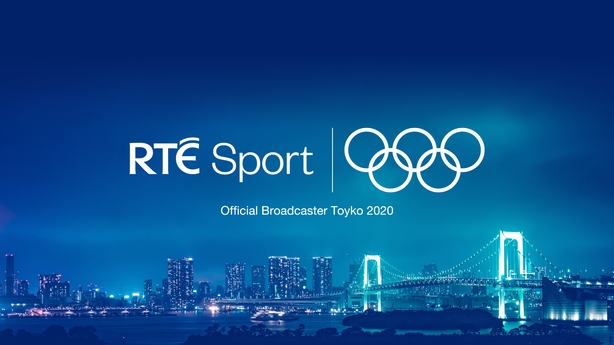 Jacqui comes from a very strong sporting background herself and has played at the highest level in basketball and camogie and has managed the Irish under-16 women's basketball team. She joined RTÉ in 2006 and went on to co-present of Sunday Sport on RTÉ Radio 1 and is a regular presenter of the sports news on RTÉ bulletins.
Sport and in particular the Olympics was very much in her blood from a very young age. "I was fascinated by the Olympic games when I was a kid," she says.
"I grew up in Australia in my early years so we would have watched a lot of Irish athletes - I remember as a kid watching Sonia O'Sullivan and realising that a Cork girl was putting herself on the world stage was a game-changer for all Irish people.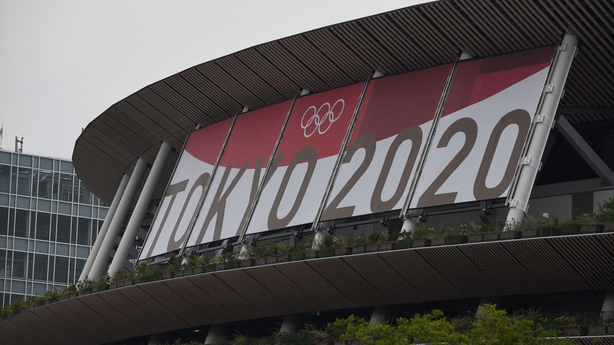 "In more recent years, getting to watch Irish people up close like Rob Heffernan, who's a close friend of mine, Katie Taylor doing really amazing things, that's when you realise how important the Olympics is and how special it is when an Irish person does something the whole world is watching."
Of course, Jacqui, who lives in Dublin with her husband, Shane McMahon, and their children, seven-year-old Luke and four-year-old Lily, will be missing her family as she travels to the other side of the world for the next fortnight.
"It's really hard. I've never been away from them for that long," she says. "That's the trickiest thing. At the London Olympics myself and Shane were only recently married, and we didn't have any kids and then in Rio we just had Luke who was only two at the time.
"This time it's hard to be leaving kids who are old enough to tell you that they don't want you to go. That's going to be really hard. They're going to Ballybunion on their holidays for a couple of weeks and they won't miss me at all. They'll be on the beach living the dream. It'll be me holed up in a hotel room pining for them."
Alan Corr @CorrAlan2
Live Olympics action begins on RTÉ2, RTÉ Radio 1 and RTÉ Player from 1:30am on July 23 as the Irish rowers take to the water with the Olympics Opening Ceremony following from 11:30am.