Fair City's Vinny and Michelle are in way over their heads on Wednesday on RTÉ One.
Vinny says: "We've got the new list. Seán's not coming back, is he?"
"No," Michelle replies. "He's on his way to Malahide. What new list?"
"For the extra drop-offs," Vinny explains as she puts packets of drugs on the table. We're expanding."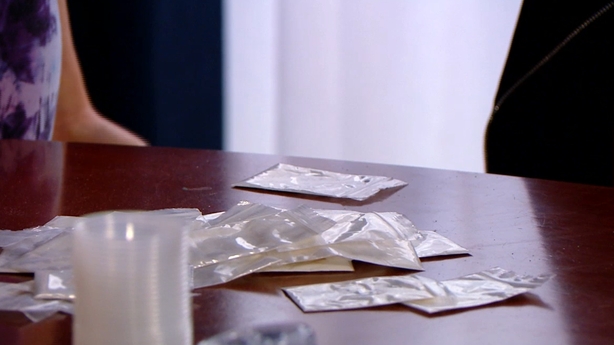 Fans can find out what happens next on Wednesday on RTÉ One at 8:00pm.
Fair City airs on RTÉ One on Sundays and Tuesdays to Thursdays.
Click here for more on the soaps.