Cork singer Rushes has released Funds, the second single from his upcoming project Glowchild. We asked him the BIG questions . . .
From Skibbereen, Co. Cork, the alternative-pop artist wrote the new track was written during a period when he was uncertain of whether it would see the light of day.
We need your consent to load this YouTube contentWe use YouTube to manage extra content that can set cookies on your device and collect data about your activity. Please review their details and accept them to load the content.Manage Preferences
"I was really burning the candle at both ends" Rushes explains, "it's like I was laser focused on some vision that has no guarantee of coming true. I'm talking about the sacrifices I was making just to achieve this thing, keeping up some hope that when that day comes it was worth it.
"I was on a good run of creating so there was optimism around, and I think that comes across through the sound. I remember it was a miserable day during summer, which is a very typical scene in Ireland. I had the song written so it was just about capturing that carefreeness when recording".
Funds follows the success of Rushes' first single Wide Eyed and is the second single from Rushes' upcoming project Glowchild, which is set for release this September.
Tell us three things about yourself?
I grew up in Skibbereen, West Cork. It's where I've been for the last year or so since the lockdowns began. I live right by Lough Hyne, which is said to be one of the world's most studied pieces of water in the world. It's a place I've gone to almost every day to find some sense of calmness through the last year. It's a beautiful area and it features in two of my videos for my upcoming project, Glowchild.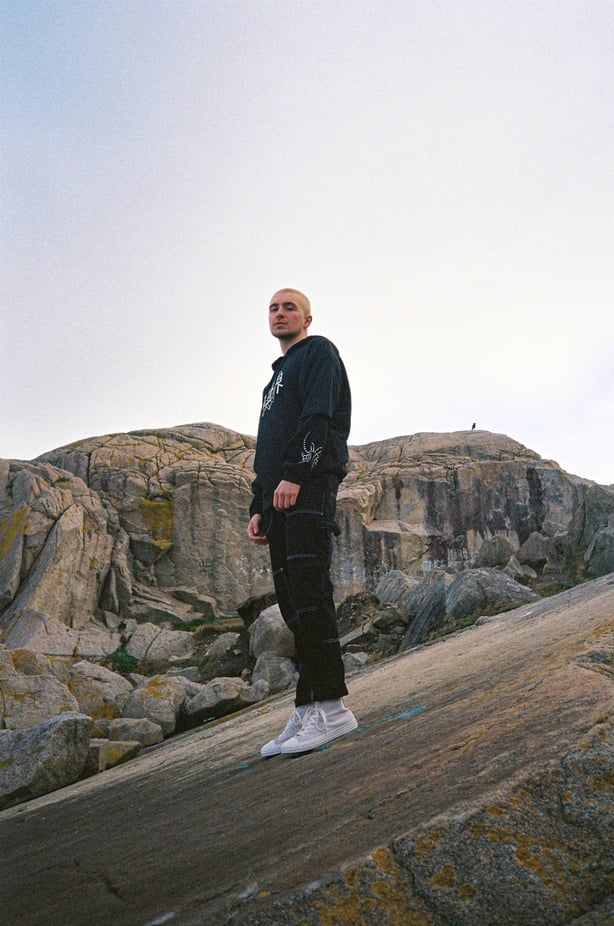 I worked in the local supermarket here called Fields Of Skibbereen as a teenager. After coming back home, I knew I wanted to shoot a video there for one of the singles, Funds. The video was directed by Stephanie Naughter and shot overnight by Nathan Barlow and Marcus Prouse. There was a whole lot of dizziness from spinning around in a trolley for hours and it was a bit surreal shooting a video like that in the place I used to pick up broken jam jars and the likes off the floor. LOL.
In the last week I've watched all of Quentin Tarantino movies. I think Reservoir Dogs has become my new favourite from him.
How would you describe your music?
It's quite vocal heavy, I love stacking up on harmonies and making things sound pretty and full. I guess I try to be as open as I can be with what I'm saying, and I feel that's a trait that carries throughout my music.
Who are your musical inspirations?
The Beach Boys, Kanye West, Tyler The Creator, and The Beatles.
What are you most looking forward to post-lockdown?
Travelling, for sure. It's been real nice to have been home for the last year or so, but I want to spread those wings again like everyone else and catch up on the lost time.
What's your favourite song right now?
WUSYANAME from Tyler the Creator's new album CALL ME IF YOU GET LOST featuring YoungBoy Never Broke Again, and Ty Dolla Sign. YoungBoys verse is so clean.
Favourite lyric of all time?
One I can think of right now is the opening to Blackbird by The Beatles.
"Blackbird singing in the dead of night, Take these broken wings and learn to fly, All your life, You were only waiting for this moment to arise"
If you could only listen to one song for the rest of your life, what would it be?
Signs - Snoop Dogg, Charlie Wilson, Justin Timberlake. The Neptunes on production. Criminally underrated song.
Where can people find your music/more information?
I'm @smilerushes everywhere! Or check all of my music out on Spotify.