Trials and tribulations are the order of the day in Soap Land this week! Here's the inside scoop on all the upcoming drama.
Fair City
The trial is looming on Fair City and Pete is determined to get Dolores to testify on Will's behalf, but will she?
Will asks Cristiano if he really wants to put everyone through the horrors of a court case and Mairead walks in on Will's attempt to scare Cristiano...
As he gives evidence in court, Cristiano recounts painful memories and endures a brutal cross-examination. Will's defense cast doubt on Mairead's testimony, and Mairead and Phoebe have a confrontation.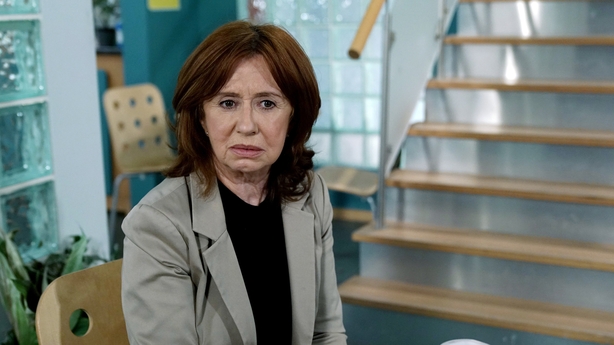 Meanwhile, Juliet arranges a date with another prospective sugar daddy and James finds out. He sneaks into her apartment to find her phone, then tells her he has warned off her potential sugar daddy and that she must make a choice.
Juliet gets Alex's help to take action against James.
Also this week, Doug is caught in the crossfires in a war between Orla and Ray.
Emmerdale
When Noah finds Diazepam in Will's toolbox at Home Farm and tells Jamie, Jamie thinks Will's the obvious suspect in Kim's poisoning. When Jamie sees the Diazepam for himself, he tells Kim and she's shaken and heartbroken to think that Will is the one who's been poisoning her.
Later, Kim asks Will why he has Diazepam, and he's wary, refusing to answer the question. Kim presses the point, but she's not buying his explanation and sets about catching him red-handed, but things don't go to plan. It take a dark turn when Jamie rushes to Home Farm and finds Will being arrested and Kim lying lifeless on the floor...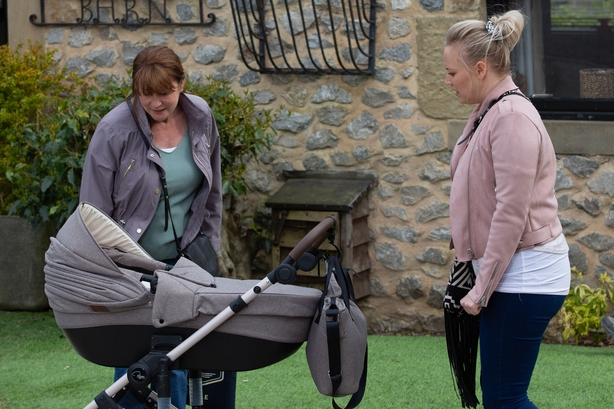 Elsewhere, it's a turbulent week for Tracy as she reels from the news that the farm may have to be closed down. When Nate asks her to return to work, she agrees but her anxiety builds to boiling point at the thought of having to leave Frankie with someone else.
Also in the Dales, Leanna asks Jacob to give their relationship another chance, Liam and Layle head off on their honeymoon, and Vic drops her bombshell about Luke and Robert to Aaron.
EastEnders
This week, it all kicks off with Kheerat handing Ben the money to pay for Jag's protection in prison when Sharon walks into the café. Ben doesn't hide his disdain but Kheerat keeps quiet. Habiba has had her baby and Iqra tells Kheerat.
Later, Kheerat visits Sharon and apologises for earlier but she brushes it off. Suki learns about Habiba's baby and she isn't happy when she realises that Kheerat knew and to make matters worse she discovers he is also paying Habiba's rent and she's furious but Kheerat has had enough and storms out. Later, he takes Sharon away for the night - it's time he starts doing what he wants.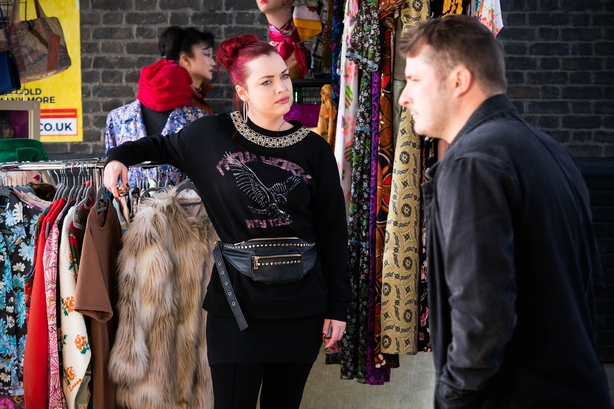 Ben confronts Whitney about spending time with Callum but Whitney tells him to talk to his husband. Later at The Vic, Ben demands an explanation from Callum... But will he find out what happened?
Elsewhere, the police take Chelsea into questioning over the possession of stolen goods, much to everyone's shock. Jack advises she get a lawyer and suggests she ask Gray. Chelsea visits Gray and asks him out for lunch where she flirts but as soon as Chelsea brings up her real motivation, Gray momentarily sours. Nonetheless he agrees to represent her and they continue to flirt...
Also this week, Rainie tells Bernadette she's still not sure who she will choose as her surrogate and Peter encourages Bobby to fight for Dana.