Two of the lead stars of new musical In The Heights have told RTÉ Entertainment that they feel validated by appearing in the movie and that Hollywood may be starting to get the memo about portraying diversity on screen.
Directed by Crazy Rich Asians director Joh M. Shu, the film is based on Hamilton writer Lin-Manuel Miranda hit Broadway play, and follows the lives of a group of people in the New York Latino neighbourhood of Washington Heights who dream of a better life as their beloved community and sense of home changes around them forever.
We need your consent to load this YouTube contentWe use YouTube to manage extra content that can set cookies on your device and collect data about your activity. Please review their details and accept them to load the content.Manage Preferences
Mexican actress Melissa Barrera makes her debut as a lead star in a US film production playing Vanessa, who dreams of leaving her struggling neighbourhood and moving uptown to become a fashion designer.
Melissa is a lifelong fan of the story. "I saw it on Broadway 15 times. I saw the original cast. I saw every other cast," she says. "It really moved me and impacted me at that time in my life because I was making the decision of what I wanted to study in college and I really wanted to study musical theatre but I was scared.
"I had doubts about whether it was a viable career for me, whether I would be wasting four years of my life or not so seeing that show really made me make the right choice."
She added, "The stage show gave me that push to become a performer and I became obsessed to say the least! I took everyone to see it - my family, my friends, my classmates - and I am now so lucky that I get to be part of the movie."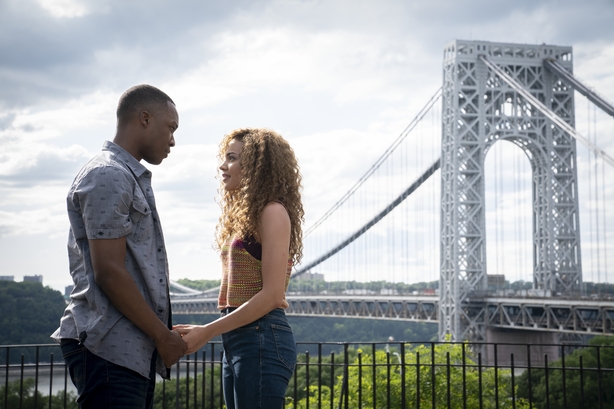 26-year-old Leslie Grace plays Nina, who has become the great hope of her family after winning a place at Stanford. However, she has second thoughts about staying in college after feeling alienated and experiencing racism.
Having enjoyed a career as a recording artist, In The Heights is Leslie's big screen debut. "Never in my wildest dreams did I think my first anything on screen would be this magical and I was very aware that it was an anomaly at first and that I was being extremely spoiled and I'm forever grateful because it validated my existence," she says.
"It's rare that you can have a movie this big where you feel you can just walk on set the way you are and bring all your own life experiences."
Lin-Manuel Miranda has faced a backlash about how the movie lacks diversity even though it is totally made up of a cast of ethnic minorities.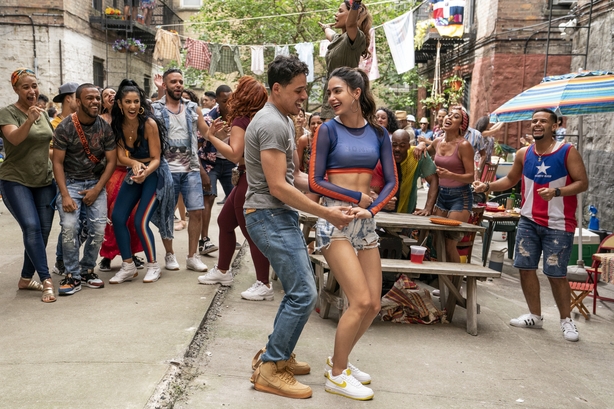 Asked if she thought Hollywood had finally read the memo about diversity on screen, Melissa said, "You would hope so. It's like they've gotten a little bit of the memo, but they haven't fully digested it.
"They're kind of keeping us on the outskirts and giving us just enough to shut us up but not really what we deserve so I hope that Warner Brothers rolling out a movie with a complete Latino cast, it's all people of colour leading a movie that is going to be seen globally, I think that is sending a message and I hope it really does change the way we are seen and proves that we have the talent and the capacity to lead gigantic movies like this."
Alan Corr @CorrAlan2
In The Heights is in Irish cinemas on Friday, June 18