There's a showdown between Carol and Ger on Sunday's Fair City on RTÉ One as tensions over Liam and Hayley explode.
"You want to talk about fathers, do you?!" shouts Carol. "Let's start with Hayley's! Why don't we give them both a call now, hah? We can hash it all out together."
"What are you talking about?" says Ger.
"I know Liam's her father!" Carol replies.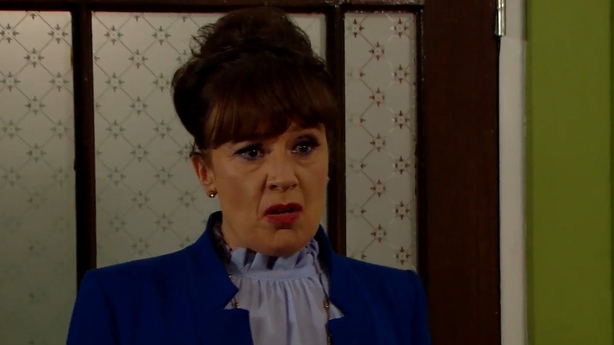 Fans can find out what happens next on Sunday on RTÉ One at 8:00pm.
Fair City airs on RTÉ One on Sundays, Wednesdays and Thursdays.
Click here for more on the soaps.