Irish rock 'n' roll troubadour Keith Margo has released his debut single, Rock N Rolla. We asked him the Big questions . . .
We need your consent to load this Spotify contentWe use Spotify to manage extra content that can set cookies on your device and collect data about your activity. Please review their details and accept them to load the content.Manage Preferences
Margo has spent years as a hired hand, playing for the likes of Ailbhe Reddy, Rocstrong, Ryan O'Shaughnessy and more, and his debut single, which features Lir man Colm Quearney on bass, lead guitars and philicordia, is a love letter to rock `n' roll classicism. In fact, we'd go as far as saying it sounds like a good Oasis song.
Tell us three things about yourself?
I'm a poet, I have travelled a lot and I love music, films, and photographs from the 50s, 60s and 70s.
How would you describe your music?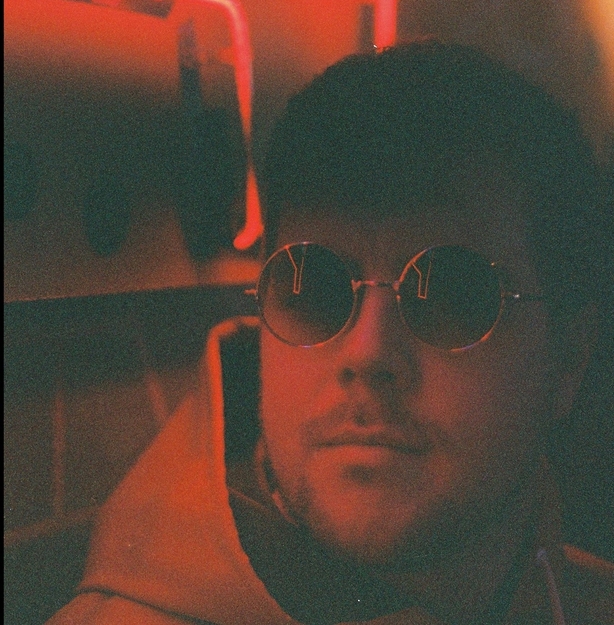 Rock `n' Roll circa 1972. The older sense of the word before the idea of ROCK music was invented. The drums are rumbling along, and a coven of guitars put you under their spell. Wailing guitar solos, wild bass lines, catchy melodies.
Who are your musical inspirations?
My list of inspirations could fill a small, hardback notebook. The major ones would be Bob Dylan, The Beatles, David Bowie and The Rolling Stones. But the list goes on and on and on . . .
How are you occupying yourself during the coronavirus lockdown?
I've been writing and recording a lot in my home studio. I think Zoom has been keeping us all going too. I've been helping Colm Quearney out with his Songwriters Pow Wow, a great place for songwriters to get together and talk about songwriting through Zoom and collaborate with each other. And I've been catching up on a lot of reading. I started getting into Kerouac after years of hearing his name and I've also been reading a lot of Rimbaud's poetry, especially A Season In Hell. It was written in 1873 and it's unlike anything I've read in my life.
What's your favourite song right now?
I've been listening to Bell Bottom Blues by Derek & The Dominos fairly relentlessly. Reminds me of The Band's It Makes No Difference. Some of the most beautiful melodies ever. Clapton's voice sounds gorgeous. His guitar playing is as crisp as a Pink Lady apple. Just amazing!
Favourite lyric of all time?
There's an infinite list of favourite lyrics for me but Bob Dylan's line, "Darkness at the break of noon" at the start of It's Alright, Ma (I'm Only Bleeding) is probably top of that list. One of the greatest opening lines and lyrics of all time. It just cuts right into me, sets such a heavy mood for the rest of the song. Begs the question "what is causing this darkness in the middle of the day?" I could argue that every single line in that song is a favourite lyric, "Disillusioned words like bullets bark", "Bent out of shape from society's pliers", "My eyes collide head-on with stuffed graveyards". Just incredible poetry from one of the best to ever do it!
If you could only listen to one song for the rest of your life, what would it be?
That's an incredibly difficult question. The first song that comes to mind is Happy by The Rolling Stones. I can listen to that song over and over. A rare one where Keith Richards sings. He has one of the best voices ever. Particularly the recording of them playing it at the LA Forum in 1975. Keith Richards hasn't got a clue what planet he's on but that makes it even better for some reason. The whole band click for the last chorus and it drives home. Charlie Watts, what a drummer. I was lucky enough to see them in 2019 in Seattle. This was post-op for Jagger and he absolutely pumped around the stage for the whole show. Incredible to think how long they've been going.
Where can people find your music/more information?
You can find my debut single by searching 'Keith Margo - Rock N Rolla' on any major streaming platforms and you can follow along with what I'm doing on Instagram, Twitter, and Facebook.