I've spent most of the last 12 months working on my new album Brigids and Patricias which was released on 8th March, International Women's Day.
I've taken a variety of online courses and lessons over the past 12 months from 'An Introduction to Buddhism' to 'Irish Folklore' to 'Jazz Piano' and 'Somatic Voicework'. I'm currently taking online tin whistle lessons every Friday night which I'm enjoying immensely!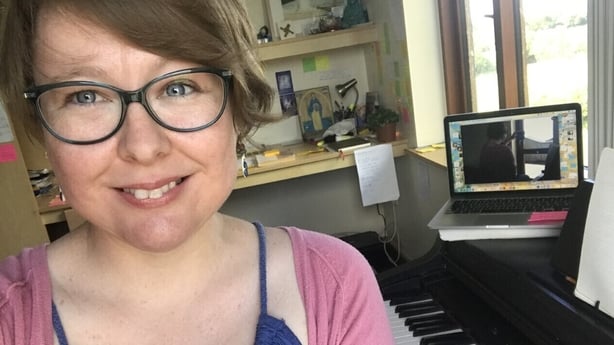 When the restrictions were first introduced, I was doing an MA in Irish Traditional Music Performance at the University of Limerick and all of a sudden, everything went online.
It was a bit strange taking sean-nós singing classes online but we adjusted quite quickly. Similarly, having to present an end-of-year performance via video submission was a bit strange.
I would have loved to have had the opportunity to present a concert with an ensemble of traditional musicians but instead, I recorded a 40-minute solo performance into my iPhone and had no choice but to get creative in terms of using different kinds of accompaniment styles, drones and playing more piano.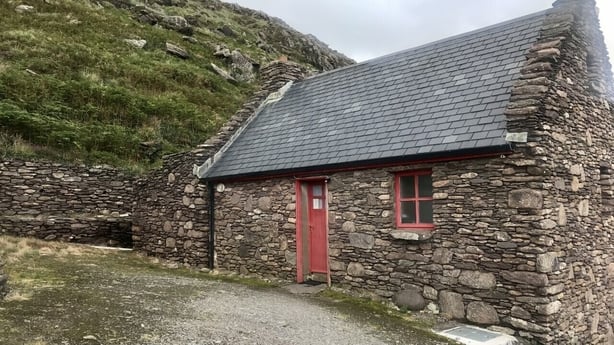 I was fortunate to spend a few weeks in-between lockdowns on artist residencies; firstly at Cill Rialaig, the pre-famine village near Ballinskelligs, County Kerry on the most westerly edge of Europe.
I was staying in a tiny cottage at the side of the mountain in one of the most remote parts of the country and it was magnificent.
I really enjoyed engaging with the stories of the legendary seanchaí Seán Ó Conaill and getting a deeply rich insight into Irish history.
Then I got to spend a couple of weeks at the Tyrone Guthrie Centre at Annaghmakerrig, Co. Monaghan, one of my favourite places.
It provides artists with a unique opportunity to invest themselves fully in their creative practice for the duration of their stay and to be nourished by the amazing staff and to feast together after a hard day's work. Swimming in the lake is optional, but I would highly recommend it!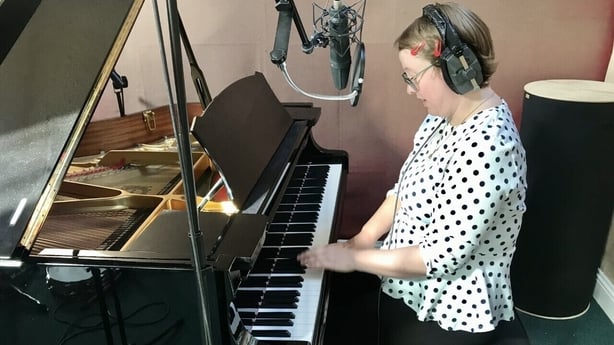 I spent a week in Ventry Studios in July recording my new album with recording engineer, Dave McCune.
Once I had officially finished my Masters in September, I could focus my full attention on the album, getting the mixes right, making a music video for my Song For Bridget Cleary, organising a photoshoot, doing the album artwork, mastering the album and everything else that goes with that.
I love adventures and love travelling whenever I can, but the past year has made me stop and engage with the land around me.
It's been wonderful going for mountain walks - the rare occasion when you spot a deer is such a magical experience and it's been really rewarding to engage with Irish folklore and Irish music. Only for the lockdown, I would probably have visited West Africa or India by now, but instead I've engaged with Irish music and culture on a much deeper level, so that has been brilliant.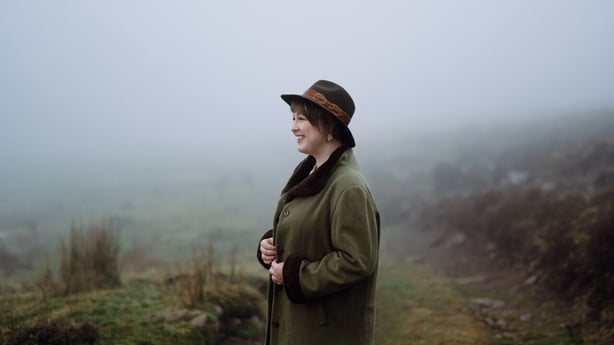 I've started listening to radio again for the first time in years! The Blue of the Night with Bernard Clarke and Simply Folk with Ruth Smith are two of the best programmes around!
I absolutely loved the Other Voices Courage series. I think Denise Chaila's performance at the National Gallery will be talked about for years to come and I loved Hozier's performance with the string quartet!
The only live gig I attended in person last year was sean-nós singer Clare Horgan performing live in the Old Barracks, Cahersiveen, Co. Kerry last Summer with guitarist Mo O'Connor.
After being deprived of live music for months on end, it was an incredibly soulful and nourishing experience. And sharing that experience with a room full of other humans was such a gift.
I don't think we'll ever take those experiences for granted again. The Tommy Tiernan Show has been a highlight each week. And certainly, I binge-watched Normal People when it came out.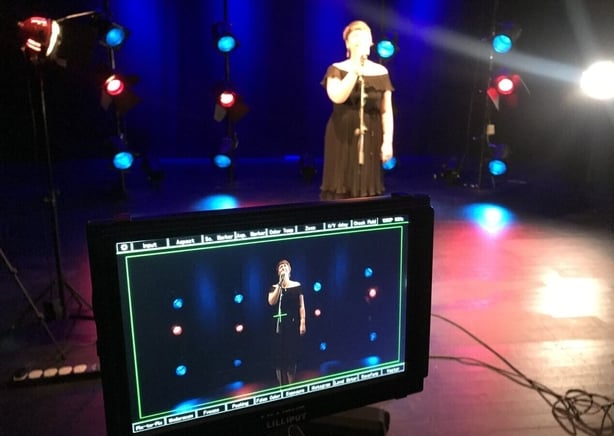 While the restrictions have been very tough, I am thrilled that nature has finally had a chance to heal after decades of abuse on our part. I was reminded one morning when I left my apartment early and came across three hares convening on the lawn. It looked like they were having an important discussion but they scrambled as soon as I arrived on the scene and it was a great reminder that we share this planet with other beings. It's not all about us humans. I think we forget that too easily.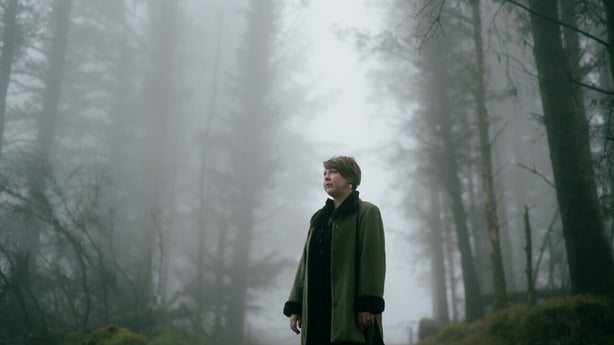 The last two months have been dedicated to promoting my new solo album which was just released on 8th March.
I've been responsible for all the publicity so it has been a slog but the response has been incredible. It has exceeded all my expectations and I've got some really nice gigs in the pipeline in Ireland and further afield, so the hard work is paying off.
It was disappointing not to have been able to have had an album launch concert due to the restrictions, but I am looking forward to performing again whenever possible. It will be a totally new experience for me in many ways, because I've never really done solo gigs before, apart from a few things in college.
Prior to the release of Brigids and Patricias, I spent over ten years working as a professional jazz singer and would have performed in duos, trios, right up to a 17-piece jazz orchestra. I'm really excited about it!
We need your consent to load this YouTube contentWe use YouTube to manage extra content that can set cookies on your device and collect data about your activity. Please review their details and accept them to load the content.Manage Preferences
It will be amazing when the restrictions are lifted but I don't think things will ever go back to 'normal'. The online way of doing things is so much handier in many ways. Not for everything, but certainly I've loved being able to take classes with teachers all over the world whether it's someone based in Cork, Dublin, L.A. or London, without ever having to leave my cosy abode in Limerick- that's pretty incredible.
Brigids and Patricias, the new album from Edel Meade is out now. Available from edelmeade.com & Bandcamp.