Shelley King, who plays Yasmeen Nazir on Coronation Street, has said her character "hasn't been caring for herself as much as she should" following Geoff Metcalfe's shock death.
Villainous Geoff (Ian Bartholomew) died a horrific death after falling off the roof after chasing Yasmeen up there when he set their home alight. Yasmeen was found not guilty of attempting to murder him when she bottled him in the neck in self-defence.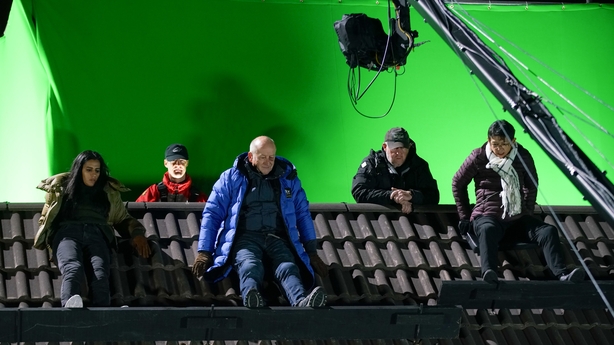 Speaking about how her character has been dealing with the aftermath of the incident, King said: "I was listening to a radio programme a couple of days ago where a woman was talking about just this and how long the scars last.
"You go through this long period of believing it is your fault and being made to believe it is your fault and then it suddenly ends.
"You still have all those scars, they don't go away. There are still those awful thoughts in your head that make you doubt everything you believe and have ever believed. For Yasmeen it was the most horrific ending, she saw him fall to his death.
"It wasn't a gradual thing, she never got to take him to trial for what he did to her. It was a sudden short, sharp, shock and she is struggling."
"She has been isolating herself, she hasn't been caring for herself as much as she should, she has been running away from life really. Her first instinct is to hide in a corner and not go out," she said.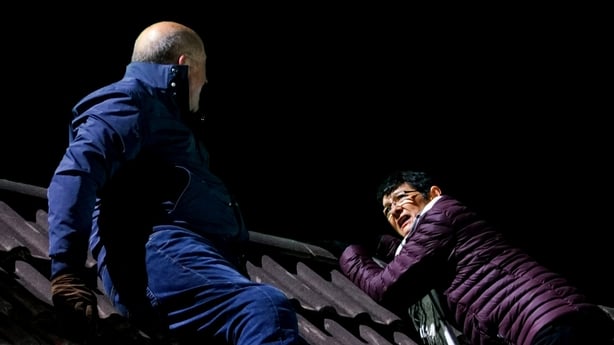 King says Yasmeen is horrified to discover that not only has Geoff left her with debts he also tricked her into signing for loans.
"This is something else that she has put to the back of her memory because she did tell Imran that Geoff got her to sign things and she just signed anything he asked her to. She is intelligent enough to know she has done those things and she blames herself for doing those things, she questions why she did those things. There is a bit of her who believes that she deserves punishment.
"The most difficult thing when you come out of a situation, like the one Yasmeen was in, is the voice that says why did you allow yourself to do this? There is also a lack of sympathy from people who have never known what it feels like within a controlling relationship, they don't believe they could ever fall into this category and that is also another reason why she thinks Elaine is the only person she can talk to."
If you have been affected by any issues raised in this story, please visit: https://www.rte.ie/helplines/