Coronation Street star Peter Ash, who plays Paul on the popular soap, admits his character has no suspicions about Todd's scheming ways.
Ever since he returned to the cobbles, Todd (Gareth Pierce) has been trying to get close to ex-boyfriend Billy (Daniel Brocklebank) and his new partner Paul (Peter Ash), gaining their trust and attempting to convince the former that his bad boy days are behind him.
"By this point Todd's manipulations have well and truly worked with Paul, they are mates really at the moment," Ash said.
"They both work at Underworld and the helpline and Todd has been the one that Paul has opened up to about the whole Will situation with no idea that Todd is behind the whole thing.
"Of course when Todd first came in Paul really didn't like him. There was jealousy of him being Billy's ex and they had a couple of kick offs. Todd is playing the long game and hiding in plain sight, he is everywhere that Paul is and Paul is completely oblivious to what is going on.
"It is interesting that even Billy was warning him to be careful of Todd but Paul has been fully taken in."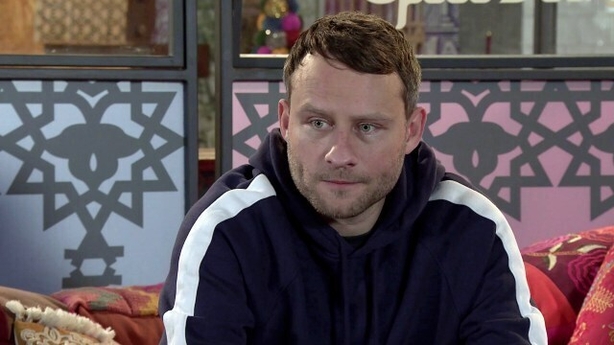 Despite their initial rocky patch when Todd arrived on the cobbles, Paul and Billy seem to be stronger than ever.
"The last trick that Todd pulled ended up with Paul spending the night in prison and Todd obviously thought that would be the thing that split them up," Ash said.
"But after that they actually had a heart to heart and realised they needed to spend more time together so that kind of backfired on Todd."
"Paul and Billy are getting on really well and Billy has told Paul to do everything above board where Will is concerned," he added.