As with everything else this year, the pandemic played havoc with the world of entertainment. However, it was both a curse and a blessing as 2020 proved a fascinating year for the business of show. Here's our 2020 revision
January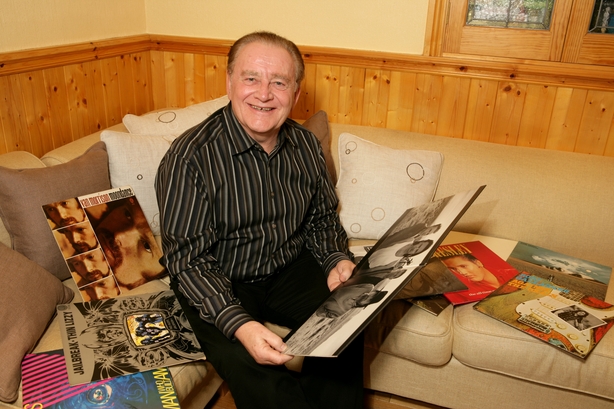 The month got off to a tragic start with the worlds of media and entertainment mourning the passing of two broadcasting greats
Following her sudden death at the age of 69, the nation remembered veteran RTÉ presenter Marian Finucane for her trailblazing feminist legacy and for being a "formidable, wise, sensitive broadcaster".
Tributes also poured in for RTÉ radio legend Larry Gogan following his death, aged 85. President Michael D. Higgins said Gogan "made an indelible impact on Irish music, having promoted both up-and-coming and more established Irish musicians and sharing his infectious enthusiasm and passion for pop and rock music of all kinds."
Awards season was in full swing in January with Quentin Tarantino's Once Upon a Time in Hollywood and wartime thriller 1917 winning big at the Golden Globes with disappointment for Irish star Saoirse Ronan in the acting categories. However, Saoirse struck gold on the Oscar shortlist, receiving her fourth Academy Award nomination in the Best Actress category for Little Women.
On the music front, Billie Eilish dominated the Grammys winning five awards.
February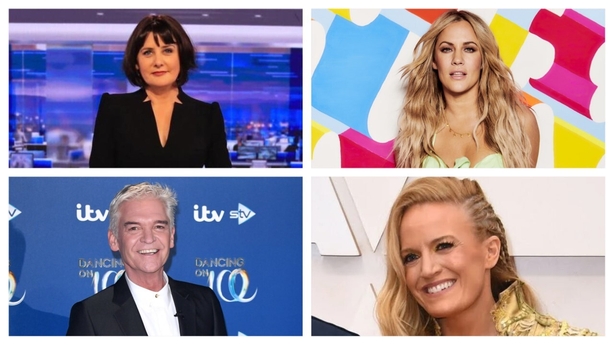 February saw the loss of more presenting greats with award-winning RTÉ broadcaster Keelin Shanley sadly passing away at the age of 51. The then-Taoiseach Leo Varadkar echoed the nation's thoughts when he said Keelin's passing was a "huge loss" while describing her as a "really lovely person".
Another much-loved presenter, Caroline Flack, tragically died at the age of 40. Tributes poured in following the shocking news from friends, fellow stars and fans, with many expressing anger at how they felt Flack had been treated by the media and online after she was charged with assaulting her boyfriend, Lewis Burton.
Also this month, This Morning presenter, Phillip Schofield, who had been married to his wife Stephanie for nearly 27 years, came out as gay and paid tribute to his family for their support.
While Saoirse Ronan lost out on the Best Actress gong at the Oscars to Renée Zellweger, the Irish still shone bright at the awards ceremony with Galway-born conductor Eimear Noone becoming the first female conductor in Oscar history at the prestigious event.
Later in the month, Lewis Capaldi won big at the Brit Awards winning Song of the Year and New Artist of the Year, while the Duke and Duchess of Sussex announced they would begin their new life away from the UK's royal family in March.
March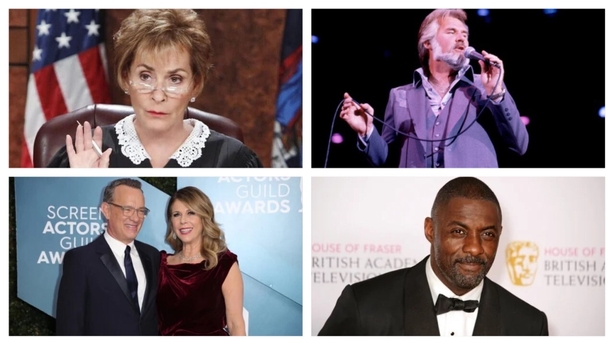 As the Covid-19 pandemic gripped the world, production on Hollywood blockbusters, TV series and soaps, and live events including music, comedy and theatre outings came to a standstill.
Oscar-winning actor Tom Hanks and his wife Rita Wilson were among the first celebrities to confirm they had tested positive for coronavirus while in Australia for a film project. Less than two weeks later, Idris Elba confirmed, he too, had contracted the virus. It didn't take long for a string of well-known faces to follow suit.
Later in the month, a blossoming Katy Perry confirmed in her new music video Never Worn White that she was expecting her first child with fiancé Orlando Bloom, while the gavel came down for the last time on hugely popular courtroom show Judge Judy.
Big headlines in March also included Sinéad O'Connor being among the artists, activists and politicians on TIME magazine's 100 Women of the Year, former Hollywood producer Harvey Weinstein being sentenced to 23 years in prison, and country music legend Kenny Rogers' passing at the age of 81.
April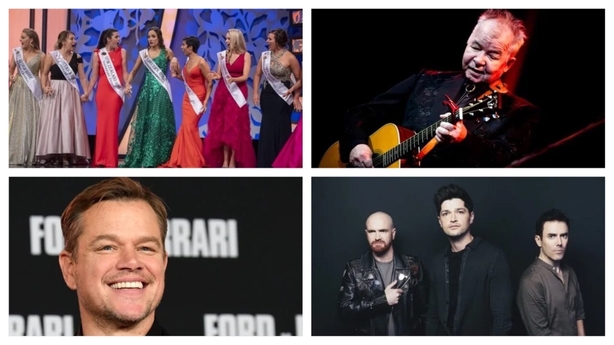 Celebrities from around the globe showed their generosity this month, with many donating huge sums to help healthcare workers in the fight against Covid-19.
Dolly Parton donated $1m to research into a vaccine for coronavirus and launched a new online storytelling series for children in lockdown, while The Script announced that they will play a free concert for frontline and primary care health workers at Dublin's 3Arena in February.
Irish rock band U2 contributed a whopping €10 million for the sourcing and purchase of personal protective equipment (PPE) and other supports to help combat Covid-19 in Ireland, and support frontline healthcare workers.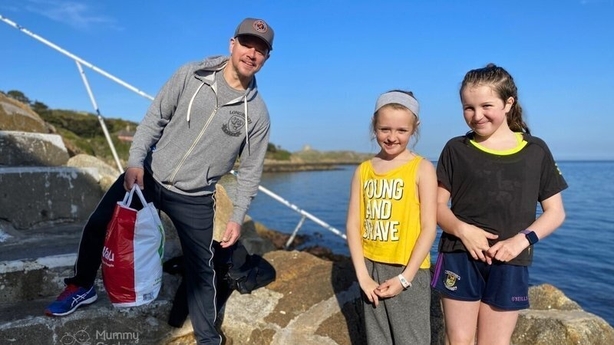 Niall Horan, Hozier and Picture This, helped to raise nearly €118 million for the World Health Organization during the pandemic by performing in a concert broadcast globally.
Later in the month, country singer-songwriter John Prine died at the age of 73 due to complications from coronavirus.
More events continued to be cancelled, with The 2020 Rose of Tralee festival being called off for the first time in its 61-year history.
Hollywood star Matt Damon made headlines in April after he was spotted shopping in supermarkets and hanging out by the sea in Dalkey as he isolated in Dublin after he flew in to film Ridley Scott's new movie The Last Duel.
May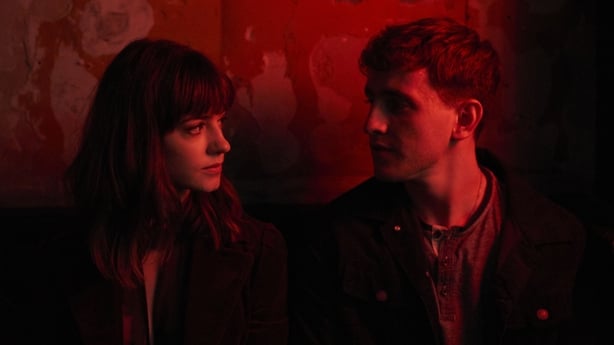 Normal People was all anyone could talk about in May – the show reached absolutely stratospheric levels, making instant stars of its two leads Paul Mescal and Daisy Edgar-Jones. From hysteria over Connell's chain, which the actor auctioned off in support of Pieta House, to a very lively edition of Liveline with Joe Duffy - Normal People was a hit.
Mescal wasn't the only Irish actor turning heads however, with Dublin star Richard Flood making a splash on Grey's Anatomy.
Matt Damon fever continued to grow in Dalkey, with the Hollywood star describing his quarantine there as being "like a fairytale."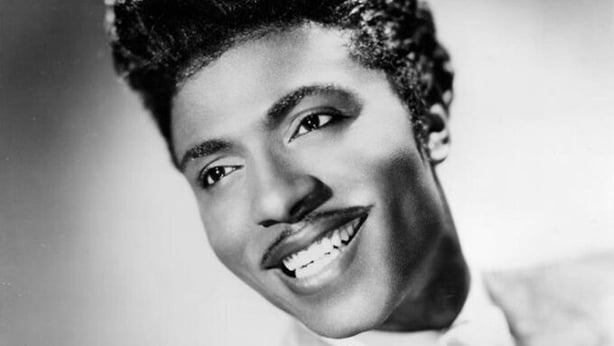 Elsewhere in the movie world, Tom Cruise revealed that he is set to go into space to film a movie, Mindy Kaling was announced to co-write a third Legally Blonde instalment, and Taika Waititi stepped in line to write and direct a new Star Wars film.
There seemed to be a baby boom in May with Gigi Hadid and Zayn Malik kicking off the month with the announcement that they were expecting. Glee star Lea Michele and Glenda Gilson also announced their pregnancies, with B*Witched singer Keavy Lynch set to welcome twins, and Harry Potter star Rupert Grint became a dad.
It was also a sad month with a number of celebrities passing away, including Little Richard, Scrubs actor Sam Lloyd, actor and comedian Jerry Stiller, Modern Family star Fred Willard, and Stranglers keyboardist Dave Greenfield.
June
June saw RTÉ do Comic Relief and it set the nation laughing, and giving. €5.8 million was raised and the money was then distributed by The Community Foundation for Ireland. Children with disabilities, people living with illness, and victims of domestic violence were among the many vulnerable groups the money is helping.
The night itself was a laugh a minute, with Anne Doyle's Waterford Whispers News skit just one of the stand-outs.
Protests in the US continued in the wake of the death of George Floyd and record labels announced they would be marking 'Black Out Tuesday' by suspending business and working with communities to fight racial inequality, and stars spoke out in support of Black Lives Matter.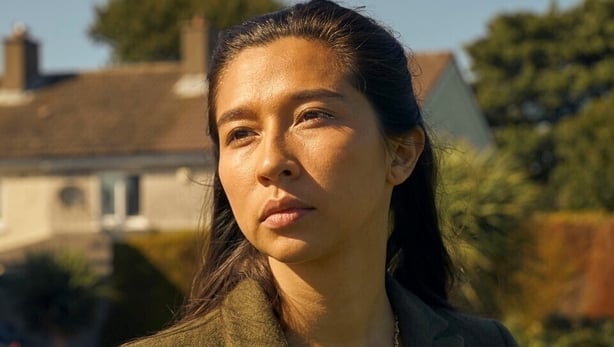 Normal People star Aoife Hinds spoke about her own experience of being racially abused in Dublin while filming the hit drama.
Hinds, the daughter of actors Ciarán Hinds and Hélène Patarot, told The Sunday World she regretted that she did not allow her co-star Paul Mescal to confront the "group of pre-teens" about their behaviour, or "calmly go over to them myself".
Kylie Jenner was named the world's highest paid celebrity this month, and Rebekah Vardy launched a lawsuit against Colleen Rooney over the "Wagatha Christie" scandal.
And at home, Leo Varadkar channeled Mean Girls for a speech about Covid-19 to mixed reviews.
July
Another live entertainment event brought joy into people's homes while also raising money for a good cause. Irish musicians and artists joined together for Songs from an Empty Room on RTÉ in support of the live music industry and the people who work behind the scenes that were hard-hit by lockdown.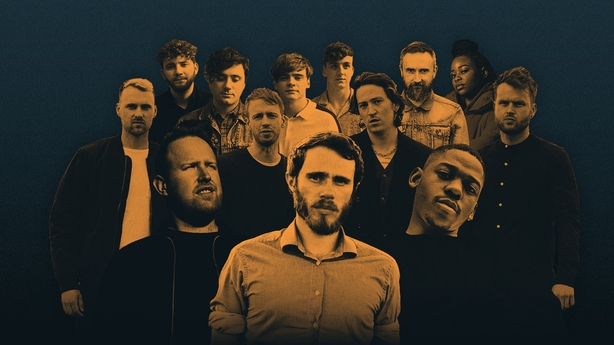 In other music news, Q magazine announced it would close after 34 years, Kanye West cemented his decision to run in the US presidential race, and Kasabian frontman Tom Meighan left the band before admitting to having assaulted his partner.
A magic music moment came when man of the hour Paul Mescal joined Dermot Kennedy for a special show in London's Natural History Museum.
That wasn't the highlight of Mescal's July though - he also received his first Emmy nomination for his performance in Normal People. The show earned four nominations in total.
There was tragedy this month with the shocking death of Glee actress Naya Rivera, who drowned while out on a boat with her young son.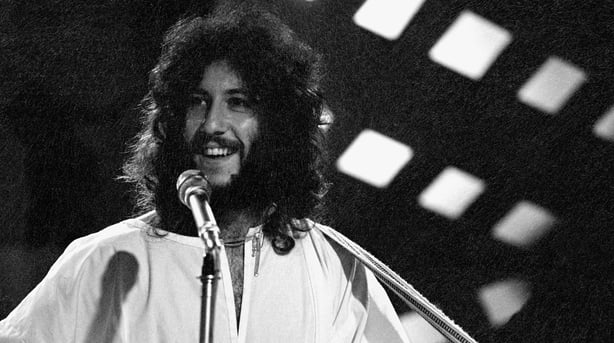 Fleetwood Mac co-founder Peter Green, Italian composer Ennio Morricone and Broadway star Nick Cordero also passed away this month.
In TV, David McCullagh was announced as a new co-presenter of RTÉ's Six One News, and Netflix revealed The Crown will run for six seasons instead of the originally planned five.
Love was in the air for Brooklyn Beckham who announced his engagement to Transformers actress Nicola Peltz, and another baby boom in celeb-land with Rosanna Davison having twins, Vogue Williams giving birth to baby number two, and Sophie Turner and Joe Jonas becoming parents for the first time.
August
A largely quiet month in the world of entertainment, August ended on a sad note with the death of Black Panther star Chadwick Boseman at the age of 43. He had privately been battling colon cancer. Tributes flooded in from co-stars, fans and friends applauding his talent, philanthropy and strength.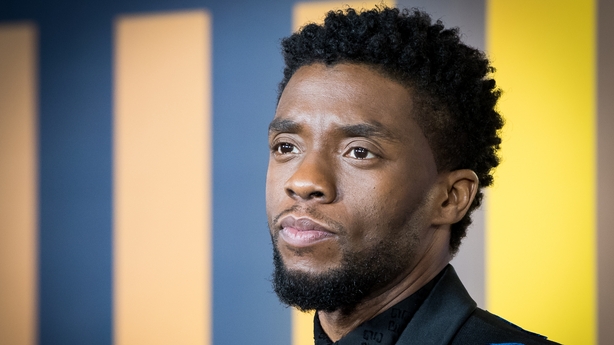 Elsewhere, the excitement didn't stop for Paul Mescal who teamed up with the Rolling Stones for a music video. In the video he is seen dancing around an empty Claridge's Hotel in London. He later appeared on a Zoom call with Mick Jagger and it looks like the pair have developed a bit of a bromance and he got some high praise from the veteran rock star.
Another Irish star getting high profile praise was Barry Keoghan, with his The Eternals co-star Angelina Jolie saying he is a "unique" actor. He will play the villain in the new Marvel movie.
Pierce Brosnan was named the third best James Bond in a poll, and Brendan Gleeson turned up the tension in a first look trailer as Donald Trump in The Comey Rule.
In other movie news, Olivia Wilde landed the director's chair for a Marvel movie after the success of her directorial debut Booksmart.
On TV, there was a big winner on Who Wants to be a Millionaire as a lucky contestant scooped the jackpot, and the West Wing creator announced plans for a special reunion episode.
September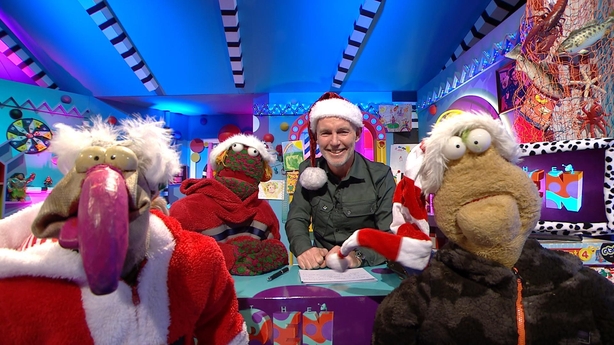 September swung into view with the news that the Duke and Duchess of Sussex were further underscoring their independence from what Harry's mother called The Firm by agreeing a multi-year Netflix deal for scripted and unscripted television series, documentaries, films and children's content.
The will it, won't it speculation about the release of Daniel Craig's swansong as James Bond was still a thing at the start of September and the release of a second trailer for No Time to Die seemed to suggest that yes, the movie would hit cinemas ahead of Christmas. As we hurtle toward the end of the year, we now know the movie has been shifted to a 2021 release. As the year neared its close, more blockbusters were to suffer the same fate as the pandemic showed no sign of abating.
As with most live gigs this year, Electric Picnic didn't take place but promotor Melvin Benn said he was confident that the festival will return next year. Up to 70,000 festival-goers were due to descend on Stradbally, Co. Laois for what would have been the 17th and biggest edition of the music event, which was due to be headlined by Rage Against The Machine and Lewis Capaldi.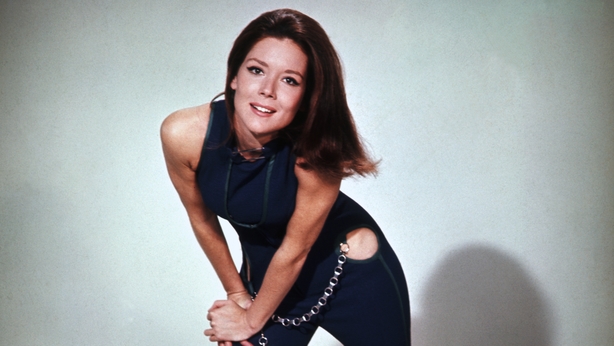 In other and far better music news, a school in Dublin became one of the locations where UK rapper Stormzy unveiled the video for his new single Superheroes. Pupils at Pobalscoil Neasain in Baldoyle, North County Dublin were shown the animated video, which was inspired by children's films and makes a call for harmony and understanding.
There was sad news in September with the death of actress Diana Rigg at the age of 82. She was famous for roles including Emma Peel in TV series The Avengers and Olenna Tyrell in Game of Thrones. Music fans mourned the death of reggae legend Frederick 'Toots' Hibbert, founding singer of Toots and the Maytals, at 77.
U2, Hozier, Andrea Corr, Christy Moore and Dara Ó Briain were among 600 signatures of an open letter calling for "appropriate and unprecedented support" in order for the live entertainment and events industry to survive.
On the day that Zig & Zag celebrated the 33-year anniversary of their first appearance on RTÉ's kids' show The Den, RTÉ announced a new weekend family show reuniting Ray D'Arcy with his alien buddies and Dustin the Turkey. The Den's new eight week-run on Sunday nights on RTÉ One was to prove the tonic we all needed in a rough year.
October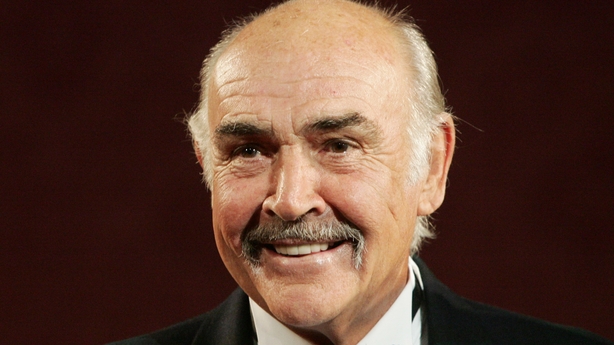 Chrissy Teigen and husband John Legend became a beacon for many women who have suffered a miscarriage when they opened up about their own experience of losing a child.
AC/DC announced a reunion six years after the release of their last album and a series of upheavals in the ranks of the veteran band. The Australian band, who have sold over 200 million records, did not disappoint and delivered another always different, always the same classic entitled Power Up.
The Earth continued to die screaming in David Attenborough's new Netflix film A Life on Our Planet, but there was also hope in his deeply personal witness statement for the future of the world.
Eddie Van Halen, lead guitarist and co-founder of rock group Van Halen, died. The 65-year-old musician, who is often referred to as one of the all-time best guitar players, had been living with throat cancer for a number of years.
There was more sad news when Johnny Nash, who had a massive hit in 1972 with I Can See Clearly Now, died at the age of 80, and Spencer Davis, who founded influential beat band The Spencer Davis Group, also went to the great gig in the sky at the age of 81.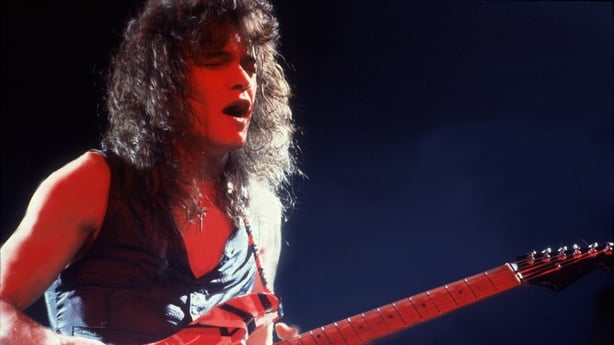 As a year of restrictions continued to bite hard on the entertainment industry, Ireland's cinemas were left reeling by the pandemic.
Equal opportunities offender Sacha Baron Cohen returned in a hit and miss Borat sequel in which he fileted Trump's America. Rudy Giuliani came out of it very badly and Donald Trump was not happy. Sad!
Paul McCartney announced that he was releasing an album recorded in lockdown and fellow music veteran Bruce Springsteen released Letter to You, a back to basics new album which went back to his fiery garage band roots. As this war on hugs continued, the sonic cavalry arrived exactly when needed most.
Dublin-born actor Andrew Scott won the Best Actor Olivier for his role as Garry Essendine in Present Laughter at the Old Vic theatre in London.
The month ended with the death at 76 of comedian Bobby Ball, who found fame with Tommy Cannon as the double act Cannon and Ball, and acting great Sean Connery, who died aged 90.
November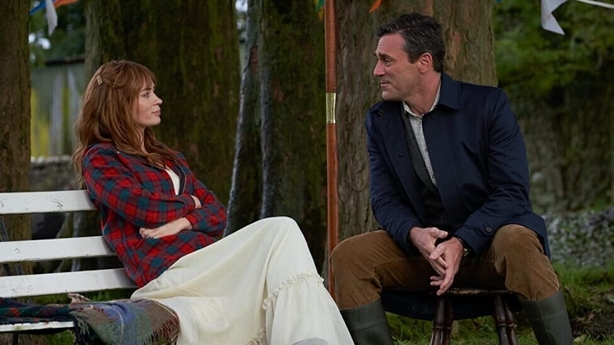 Johnny Depp's very bad year came to an end when he lost his High Court libel action against The Sun newspaper over an article which labelled him a "wife beater". He would later lodge an appeal on the decision.
Tributes were paid to British actor and comedian John Sessions, who rose to fame on 1980s and 90s improv TV show Whose Line Is It Anyway?, following his death at the age of 67.
Geoffrey Palmer, who starred in sitcoms Butterflies, As Time Goes By and The Fall and Rise of Reginald Perrin, also died aged 93. Another golden oldie left us when Des O'Connor died at the age of 88.
There was nearly an international incident in mid-November when the trailer for new Oirish rom-com Wild Mountain Thyme was released. The movie stars Emily Blunt, Jamie Dornan and Christopher Walken, trading in the worse Irish accent since Tom Cruise asked if we liked his hat in Far and Away. Please save us, Uncle Joe (Biden)!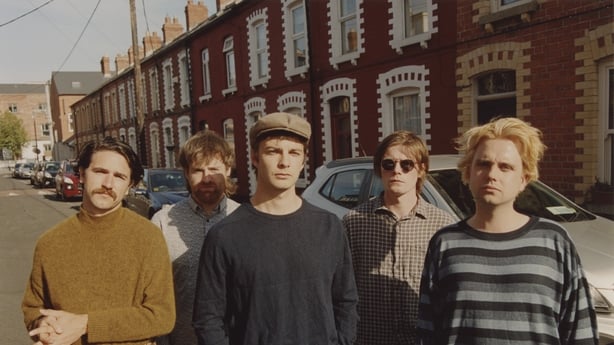 In November it was revealed that a $1 million donation by Dolly Parton appeared to have helped fund the production of a promising new coronavirus vaccine. In April, the country singer announced she had donated the sum to Vanderbilt University Medical Centre in Nashville, Tennessee, for coronavirus research.
Irish five-piece Fontaines D.C. were nominated for their first Grammy Award for their second album, A Hero's Death. And well deserved it is too.
Netflix revealed that over 62 million households watched The Queen's Gambit in its first 28 days, making it the streaming giant's biggest ever scripted limited series.
The annual and tiresome debate over THAT lyric in A Fairytale of New York by The Pogues kicked in extra early this year, which was music to the ears of veteran film maker Julien Temple, who released his highly entertaining new Shane MacGowan documentary A Crock of Gold: A Few Rounds with Shane MacGowan.
In what was the most challenging Late Late Toy Show to stage and broadcast, Ryan Tubridy played a stormer on a special night that really was about the kids and not the toys. It was an all-singing, all-dancing affair but the night belonged to space boy, six-year-old Adam King from Cork, who gave battered hearts a real life-off with his sweet crimbo vibes. Altogether now - NASAwwwww.
December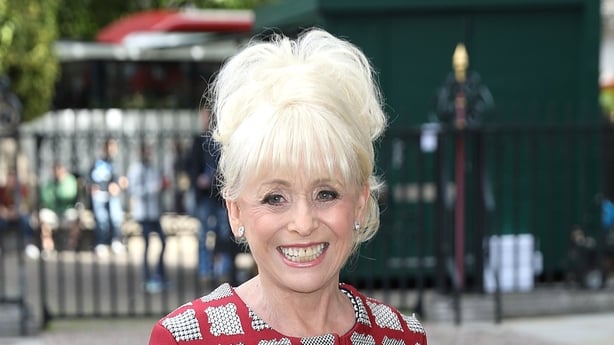 In a spat that just kept giving. Mullingar man Niall Horan appeared on hot new RTÉ show The Den to confront Dustin the Turkey following their little misunderstanding during the summer. Later in December, the turkey terrible would also have a live showdown on the Claire Byrne Show after he alleged that she had been wearing the same "cacks" for eight weeks.
Rita Ora apologised after breaking British coronavirus lockdown rules for a second time, following a trip to Egypt. The 30-year-old singer said sorry after attending a "small gathering" with friends to celebrate her birthday, which she said was an "inexcusable error of judgment".
Netflix said it had "no plans and sees no need" to add a disclaimer to The Crown to explain it is a work of fiction, followed pearl-clutching horror that the hit show wasn't exactly, you know, historically accurate.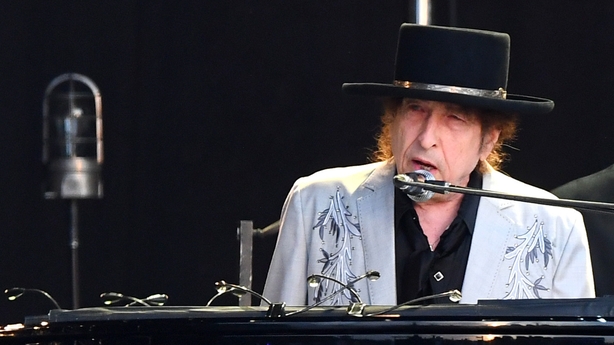 In an agreement which set jaded old Dylanologists agog, Bob Dylan (79) announced that he was selling the copyright to 600 of his songs from his six-decade career. The deal includes 1962's anthemic Blowin' In The Wind and 1964's The Times They Are A-Changin, and this year's acclaimed Rough and Rowdy Ways. And possibly the less iconic Wiggle Wiggle.
After already releasing a new album earlier in 2020, country pop crossover sweetheart Taylor Swift announced a surprise second album in December. A "sister record" to the acclaimed Folklore, Evermore boosted both her sales and her stock with critics who had yet to discover her talents.
Tributes were paid to Carry On and EastEnders star Barbara Windsor following her death aged 83, with comedian David Walliams calling her the "unofficial Queen of England".
We need your consent to load this YouTube contentWe use YouTube to manage extra content that can set cookies on your device and collect data about your activity. Please review their details and accept them to load the content.Manage Preferences
Wolfwalkers, the delightful new film from Kilkenny's Cartoon Saloon, had critics reaching for the superlatives and Oscar watchers talking up a nomination for Best Animated Film. Fingers and claws crossed . . .
Charley Pride, the pioneering African American country singer, passed away at 86 from Covid-19-related complications in Dallas, Texas. And there was sad news from the world of literature when literary giant John le Carré died aged 89 following a short illness.
Children with disabilities, people living with illness as well as victims of domestic violence were among the many vulnerable groups to benefit from €5.8 million in funding raised by RTÉ Does Comic Relief and distributed by The Community Foundation for Ireland.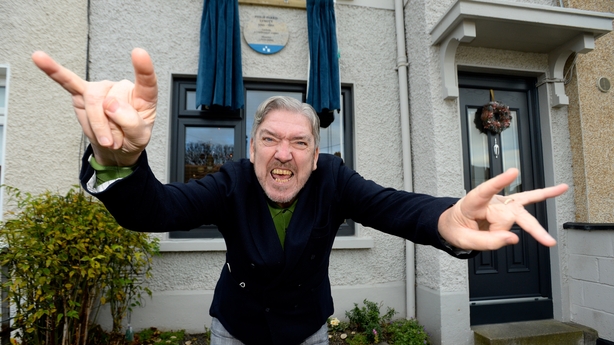 A Dublin City Council commemorative plaque to Phil Lynott was unveiled at the house in Crumlin, Dublin, where the late Thin Lizzy front man grew up. The plaque made its debut just in time for Emer Reynolds' new documentary about the man, an affectionate portrait which more than proves why we're still in love with him.
Compiled by Laura Delaney, Sinead Brennan and Alan Corr