Children with disabilities, people living with illness as well as victims of domestic violence are among the many vulnerable groups to benefit from €5.8 million in funding raised by RTÉ Does Comic Relief and distributed by The Community Foundation for Ireland.
The foundation said that the huge generosity of television viewers, private and corporate donors, as well as substantial match funding from Government, will be used to ensure that no-one is left behind during a time of increased hope for recovery from the pandemic.
The 672 grants range from €900 to €180,000 and are being distributed across Ireland, including specific funding for Northern Ireland.
The grant recipients include the Fettercairn Youth Horse Project, Dublin, The Irish Heart Foundation, Drogheda River Rescue, Sligo Social Service Council and the youth mental health service Jigsaw.
In addition, national organisations combatting a range of issues, such as domestic and gender-based violence, as well as support groups that provide social activities and friendship for those who would otherwise be alone, are also receiving support.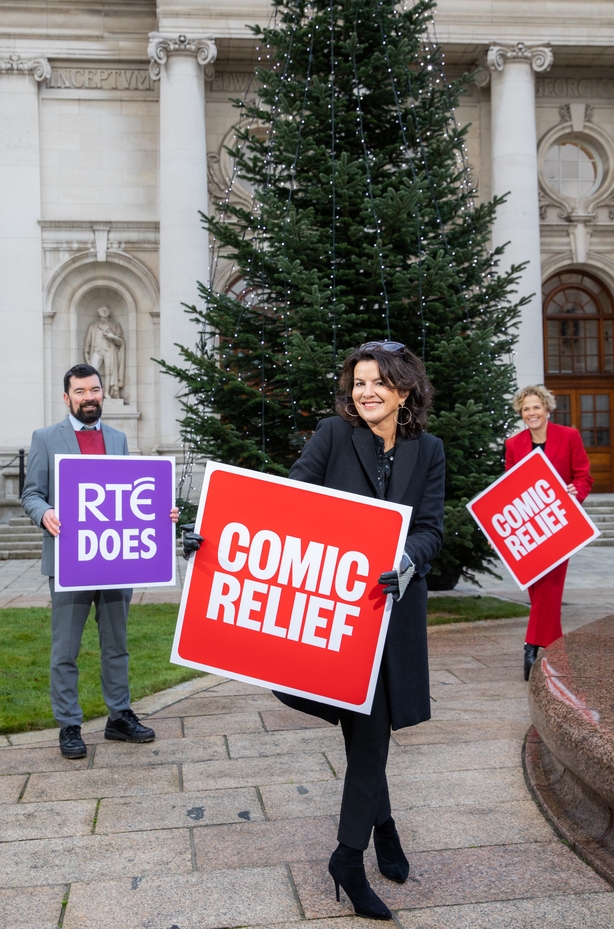 ?Announcing the grants Denise Charlton, Chief Executive of The Community Foundation for Ireland, said: "What we are seeing through the grants and their impact is the result of a unique partnership with viewers, entertainers, private and corporate donors as well as Government coming together to show support for their neighbours in a time of crisis. The generosity shown was huge, now it is being translated into actions on the ground. This much-needed funding brings some certainty to communities when it is needed most.
"The grants are timely. They will allow volunteers, community groups and charities to act immediately to ensure at this crucial moment when there is hope that we have reached a tipping point on Covid-19 that no-one will be left behind in any recovery from the crisis."
Deirdre O'Kane, Steering Group,?Comic?Relief?in Ireland, added: "It's wonderful to be at the point whereby the funds raised will now have a tangible positive impact on communities, groups and charities across the country. It's been an incredibly tough year for so many and we hope that these funds will now help to ease some of the burden."
Minister of State for Community Development and Charities Joe O'Brien said: "The grants allocated through RTÉ Does Comic Relief have been made possible through the generosity of viewers and donors, which the Government has also strongly supported."
Dee Forbes, Director General of RTÉ, concluded: "RTÉ Does Comic Relief raised millions of smiles, but crucially it also raised millions in vital funds, funds which will now be directed where they are needed most. All who stepped up to the mark, inside and outside of RTÉ, should be justly proud today.
"And no one should be more proud than the people of Ireland: we have seen on many occasions this year a depth of empathy, of compassion, and of the can-do spirit that has always been a cornerstone of who we are as a people.
"I'm immensely grateful to The Community Foundation for Ireland who will now ensure that the monies are so generously given, will get to where they will do the most good."