A pair of early 20th century projectors from the Gaiety Theatre in Dublin are to go under the hammer.
The large and "extremely heavy" pieces of equipment are among hundreds of items from Dublin's rich social scene that will be auctioned tomorrow at Niall Mullen's Signature Auction at Eureka House in Kells, Co Meath.
The auction begins on Tuesday, with the projectors part of Wednesday's lots. They are expected to fetch between €800 and €1,200. 
The projectors were recently discovered in the attic space of the Gaiety during a health and safety check at the theatre.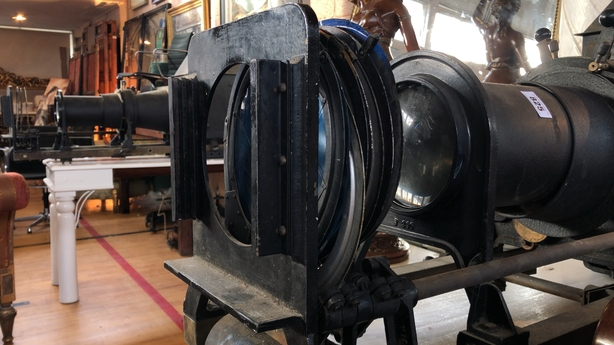 "A projector might be a mundane piece of kit, but these are amazing, they've an art deco architectural feel to them," Mr Mullen said.
"They have a history and it isn't what they are, it's the story. This is the history of where they're from. 
"They're from the most important theatre in Dublin and that is what makes them sought after. Someone will want that piece of history." 
Commenting on the condition of the projectors, Mr Mullen said he thinks they could actually work again.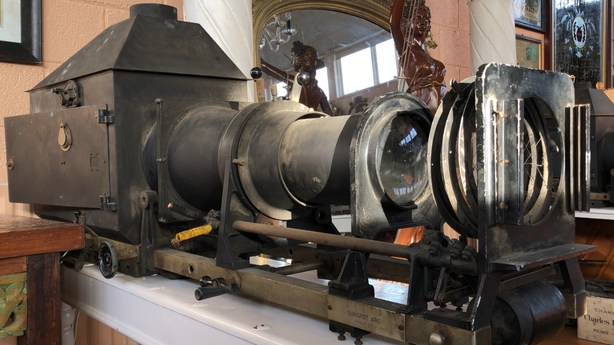 "Everything seems to be intact and I'm sure they can be working again, the parts are there, I don't think they were decommissioned because they weren't working, I think they were because technology moved on," he said.
"But the condition is excellent. Items built in the early 20th century were built to last. They weren't built thinking something more modern would come along. With all the parts I have here I think they can be working again someday."