Thurles, Co. Tipperary, artist Bright Falls has released heartland rock tune The Widows Homes. We asked him the BIG questions . . .
We need your consent to load this YouTube contentWe use YouTube to manage extra content that can set cookies on your device and collect data about your activity. Please review their details and accept them to load the content.Manage Preferences
The project of songwriter Eddie McCormack, Bright Falls blends Americana with alternative rock, while taking a narrative approach to song writing in the vein of The War On Drugs, The Killers, and Bruce Springsteen.
Tell us three things about yourself?
I am from the 0504, Thurles Town. A town with a population of around 8,000 that somehow manages to have a whole bevy of musicians and writers in it. I don't know why there are so many songwriters here, I guess there's something in the air in this little old mid-western town.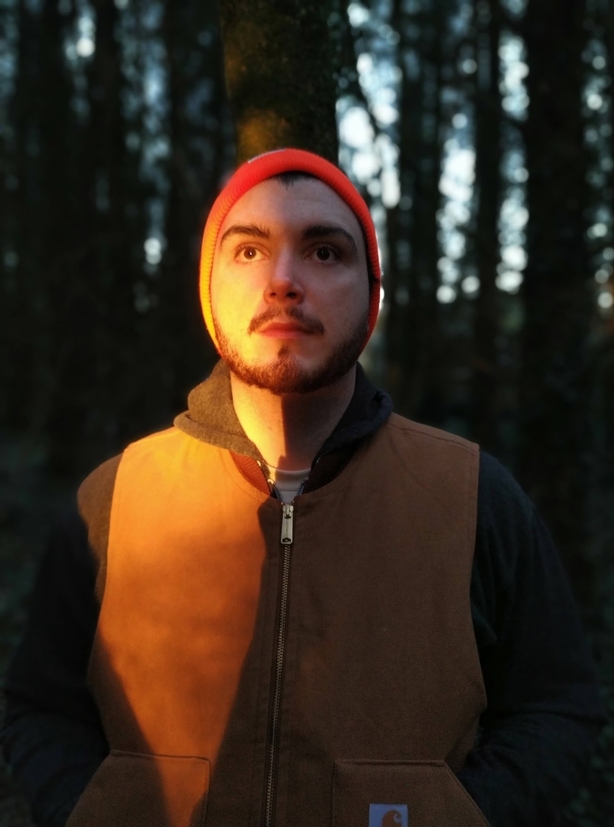 I'm left-handed which is an absolute nightmare for purchasing guitars. Very handy for sports but I was never much of an athlete (I tried though) and I'm long retired from the a'uld Hurling at this stage...
I took up 'Straight Edge' in March 2019, it's probably one of my better decisions I made.
How would you describe your music?
When I started writing music as Bright Falls I was doing a lot of folk and southern gothic style music, but by the time I recorded my first EP, Logging, in 2019 I ended up with all these alternative country and straight Americana songs so I released those songs as a collection of Alt-Country songs. I have just released a song called The Widows Homes which is more of a heartland rock tune, and I have a lot of heartland rock and college rock music in my song books that I'm hoping to record in time. So, I guess at this moment in time I would describe it as heartland rock. Genres are restrictive to me. I just write whatever comes or whatever I'm into at the time. Through recordings I'm just singing my growth as a writer over time whether it's through the genres of Americana, heartland rock, alt-rock or whatever I end up doing. I have been writing a lot of Midwest-emo songs this year too but that's another story for another day...
Who are your musical inspirations?
A lot of my inspirations musically probably don't come out in my music. I grew up listening to a lot of pop-punk and post-hardcore and stuff like that. Bands like Hawthorne Heights, Fall Out Boy and My Chemical Romance will always be the important artists of my formative years. In terms of wanting to actually write my own music I would be remiss if I didn't mention Kanye West. There are so many songwriters that have inspired me, of course obvious ones like Bob Dylan, Bruce Springsteen, John Prine and Neil Young, but writers like Jason Isbell, and Kendrick Lamar have had a huge influence on me. Childish Gambino and anything involving Donald Glover motivates me, R.E.M. Then seeing a band like Code Orange do their thing, especially over the lockdown, has been mind-blowing.
We need your consent to load this YouTube contentWe use YouTube to manage extra content that can set cookies on your device and collect data about your activity. Please review their details and accept them to load the content.Manage Preferences
Just as much non-musicians have inspired me musically. I'm a huge Truman Capote fan, even though I'm not a frequent reader, I have pretty much read everything Capote. Twin Peaks is a fountain of inspiration. There have been characters in professional wrestling that have helped me in my writing, from characters like Brian Pillman, Arn Anderson, Sting, Ric Flair, Bobby Heenan among others. All great storytellers in their own right in a vastly different medium than song-writing of course. There's nothing like hearing a good promo delivered by Jake Roberts or Dusty Rhodes.
How did you occupy yourself during the coronavirus lockdown?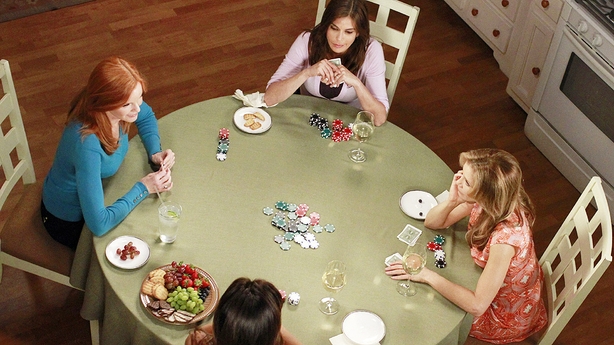 I've kept myself busy at home. I bought lots of gear and set up a home studio to start making some demos pretty early on so that has kept me occupied. I have been doing (more watching really) some renovations going on at home over the last year as well. Other than that, just sitting down, watching AEW, writing, preparing The Widows Homes release. I started re-watching Desperate Housewives a few weeks ago and I'm hooked. It holds up too.
What's your favourite song right now?
Oh! that's a hard question to answer. I'll just tell you my song of the year, which is Lover, Will You Lead Me? by David Ramirez. That song came out last February, I think. I just love it; his voice is killer. Great synth sounds and guitar tones too. There's been so many proper records and songs put out this year.
Favourite lyric of all time?
I was driving home from work today and I was thinking about how I could pick out my favourite Neil Young lyric and I concluded it was an impossible task. But I think I might have a favourite lyric of all time because this is the one that springs to mind, and it's not even like a 'lyrical masterclass' or whatever, I just think it's a phenomenal statement which sets up the rest of the song. In Can't Tell Me Nothing, Kanye West comments on both his and general society's obsession with materialism.
"I had a dream I could buy my way to heaven, When I awoke, I spent it on a necklace."
Ask me tomorrow and I could give you a completely different lyric.
If you could only listen to one song for the rest of your life what would it be?
Trying To Find A Balance by Atmosphere.
Where can people find your music/more information?
You can find music by Bright Falls on Spotify, Apple Music, Deezer and all the other streaming gimmicks. You can find more information on Instagram and Facebook (@brightfallsforever), on twitter (@iambrightfalls) and my website.