EastEnders is cranking up the tension for the on-the-run Kush in Monday night's episode.
Releasing photos, the BBC said: "With Kush hiding out in Sonia and Whitney's attic after escaping arrest, how long can his whereabouts stay secret?
"Whitney warns Kat they can't keep him there forever..."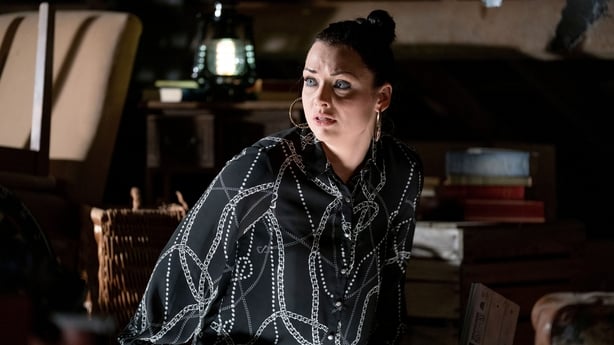 Fans can find out what happens next on RTÉ One on Monday at 8:00pm and BBC One at 8:05pm.
EastEnders airs on RTÉ One and BBC One on Mondays, Tuesdays, Thursdays and Fridays.
For more on the soaps, click here.