Coronation Street star Richard Hawley has said that the soap's new blackmail plot is a source of "sheer terror" for his character, Johnny Connor - but the actor is relishing the twists that lie ahead for fans of the ITV show.
Family man Johnny's past is coming into focus with the arrival of Scott [Tom Roberts], a former partner in crime whose presence in Weatherfield "threatens it all".
"Johnny's been faced with sheer terror by this blast from the past," Hawley told ITV.
"Johnny has skeletons in the closet, and this ghost from the past, with whom he has a serious common history, is now threatening his future."
"There's also real mixed emotions for Johnny," Hawley continued.
"What happened with Scott was a long time go and while Johnny has completely reinvented himself, they were once very close.
"He does feel guilty about his part in it and maybe feels he owes Scott something, but he does not want to go back down that route. So Scott turning up has not only brought back the past, it's threatening to blow his cover and the life he's created."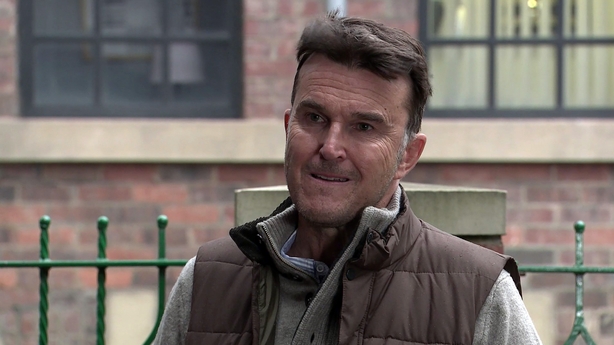 Scott says that unless Johnny becomes his getaway driver, he will tell Johnny's wife Jenny everything.
"He's absolutely stuck, which brings on massive stress and attacks Johnny's health," Hawley explained.
"He tries to tell Scott that with his MS he couldn't do it anyway. They were young and it was a long time ago. Johnny's changed; he's tried to build a whole new respectable, loving family so why should that be destroyed when he doesn't want to do it?"
Hawley said the "tough secrets" at the heart of the story are a joy to play.
"It's a different kind of story for me," he concluded. "It's very much Johnny's story and it's great to work with other actors like Tom.
"My stories so far have been very family-based, with [children] Aidan, Kate and Carla, then Johnny's illness and his relationship with Jenny. This is something that's taken place outside of all that yet threatens it all. It brings a whole new dimension to the character, which is lovely for me to play."
Coronation Street airs on Virgin Media One and ITV1 on Mondays, Wednesdays and Fridays.