The Head of Continuing Drama at BBC Studios, Kate Oates, has said that the domestic violence storyline involving EastEnders character Chantelle Atkins had to be told because it is "the truth of this story".
Oates made her comments on BBC Radio 4's Woman's Hour on Friday.
Content Warning
EastEnders viewers had been advised that Chantelle (played by Jessica Plummer) would be murdered by her husband Gray (played by Toby-Alexander Smith) in Friday's episode. EastEnders has worked closely with Women's Aid and Refuge in the UK on the storyline.
Oates told Woman's Hour host Jenni Murray that a Woman's Hour podcast from "a couple of years ago" had inspired the EastEnders story.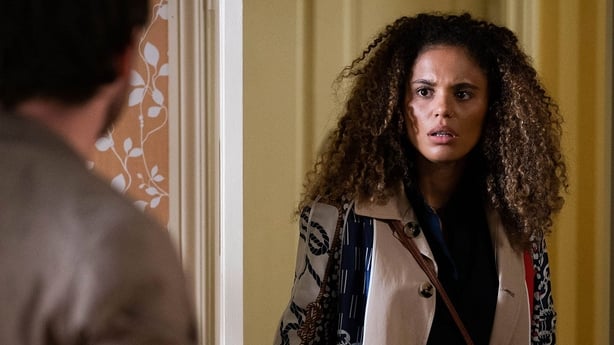 "I had just started on EastEnders, actually," Oates recounted. "I was thinking about what long-running stories we might tell that might have a significant impact.
"The statistic, the really alarming statistic, was part of your programme - about how many women lose their lives as a result of a partner or an ex-partner. And I sort of thought, 'I kind of know that - I know how high that number is'. But it still really shocked me.
"I realised that I'd never seen that played out on a serial drama or a soap opera, even though I'd seen an awful lot of stories about domestic violence. So I thought, 'If that's the truth of this story, then we should tell it'."
When asked by host Murray why there were no references made to domestic violence at the start of the storyline, Oates replied: "We really wanted to bring to life the old saying that, 'You don't know what goes on behind closed doors'. And I think especially today, modern society, we're so used to seeing filtered images of people's lives and what people want to portray.
"People want to portray that they have a perfect life, and they feel a pressure to do so. And Chantelle, because everyone keeps telling her how lucky she is and, 'Oh my God, I'd love a husband like yours' and 'I'd love a life like yours', she feels a pressure to kind of support that myth. And she's doing it massively to her own cost.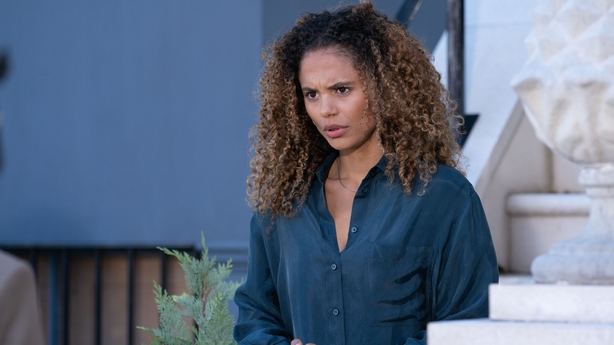 "Because, obviously, if she would talk to somebody about what was really going on in her home life, then people would have the opportunity to help her and she would take some of that power away. But instead, she decides to keep quiet and keep this 'no-filter-needed' appearance that she has.
"We brought very vividly to life that you don't know what goes on behind closed doors and the truth of their picture-perfect relationship - not so perfect."
If you have been affected by issues raised in this story, please visit: about.rte.ie/helplines.
EastEnders airs on RTÉ One and BBC One on Mondays, Tuesdays, Thursdays and Fridays.
For more on the soaps, click here.