English actor Anson Boon gives a great performance in the Irish psychological thriller The Winter Lake, which receives its world premiere at the Galway Film Fleadh on Friday night. Directed by Phil Sheerin, and also starring Charlie Murphy, Emma Mackey and Michael McElhatton, it's the story of a mother and son (Murphy and Boon) who move from the UK to the family's old farmhouse in rural Ireland - another stop in a chaotic existence. But their lives become even more complicated when they meet the father and daughter (McElhatton and Mackey) who live next to them.
Below, Anson Boon tells us all about making the film.
Harry Guerin: What fascinated you about this character and this story?
Anson Boon: You know when you get into a book that grips you immediately and you just cannot put it down? Well, that's what happened when I read The Winter Lake. I was on a flight going abroad to work at the time and I remember reading it in one go on that flight. It was so exciting: a story with true mystery full of twists, turns, hope and suspense and I so wanted to bring it to life. I remember falling in love with the character from the first time I read the casting briefing, where he was described as "alienated and wistful". After reading and exploring his journey in the story I found him so intriguing and exciting, and think he sets a real example for many disadvantaged children and how difficult it can be to find your place in the world. He is full of so much hope, desire and love and I just wanted to get into his shoes straight away.
When you met your director Phil Sheerin for the first time, was there one thing he said above all others that made you think, 'I want to work with him'?
Personally as an actor, I want to feel well-supported by my director - I hate working 'alone' - and particularly with playing the lead role I wanted to work with the director to build the character together. When I sat down with Phil after he'd offered me the role, he repeatedly addressed me as 'Tom', which is my character's name, and didn't realise until quite far into the conversation that he had been doing this. That, above all, made me realise just how much Phil thought of me as his Tom, and excited me beyond belief, because it proved to me how dedicated and emotionally involved he was with this story. I just couldn't wait to ride his wave of enthusiasm in bringing Tom to life with him and becoming his Tom.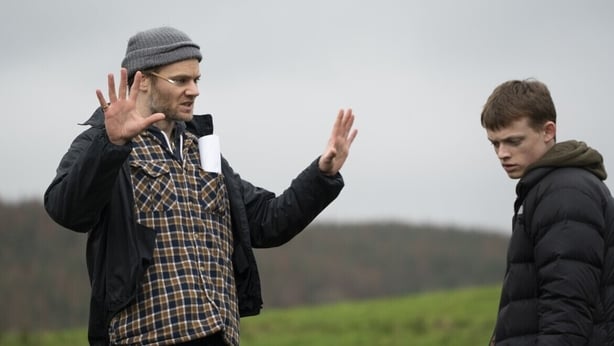 Was the biggest challenge for you with this performance the lack of dialogue and how much you had to let the camera 'read your mind'?
Perhaps it was the biggest challenge - other than spending a whole night's shooting inside a freezing lake in Sligo in February! All jokes aside, it was challenging but incredibly rewarding as an actor. Tom is a man of very few words but very many thoughts, and in order to make sure the audience stayed with him every way of the journey I had to tap into other physical ways to involve my audience. It was so interesting to channel what a person would usually convey through speech into physicality. Tom is so disconnected from the modern, superficial world and through a lack of a normal upbringing took on a sort of wild animal physicality growing up. Along with his walk, his run, his body positioning and his facial expressions, I wanted the audience to read everything he was thinking through his wild eyes. The camera picking all of that up was really down to our fantastic Director of Photography Ruarí O'Brien, who made sure to capture every thought and feeling Tom possessed.
The thing that struck me most about Tom is that he doesn't realise his own strength - in good and bad ways.
Tom isn't aware of his own strength because that sort of thinking just isn't on Tom's wavelength. Tom is a survivor when everything is going against him - growing up he had no choice but to adopt this. He's like a wild animal; he reacts very naturally in the heat of the moment in each situation in order to survive. He's a primal thinker. He wasn't given enough attention or a stable enough upbringing to have been taught right or wrong like other children, or what one should be scared of and how to react to difficult things. I think Tom is blessed with a huge heart because all his feelings are pent up - he's never had the opportunity to love and care. Due to this neglected and hectic upbringing, I'd think of him a bit like a pet dog... They love unconditionally if they see you as their keeper, no matter how much you ignore them or neglect them, but when cornered in danger, whether a chihuahua or a rottweiler, they can lash out in hard aggression. That's what I think of Tom.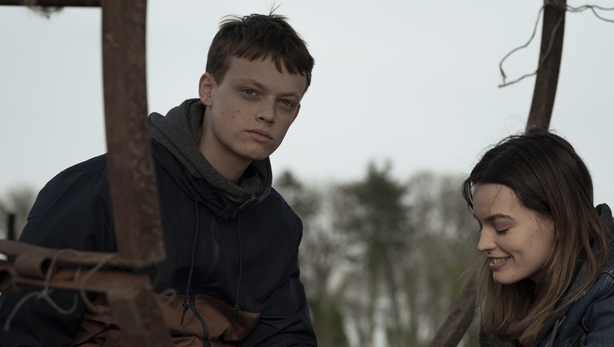 The dynamic in the mother-son relationship between yourself and Charlie Murphy is excellent. Did you have much time to work together before the cameras started rolling?
I'm glad you think so. We used to speak on the phone regularly before we met so that we already had an established relationship and then spent some time sitting and walking together when we landed in Sligo before shooting. But it was important we didn't get too close because Tom and his mother aren't. They have an undeniable natural connection, but there's no real familiarity. They exist together, they're not emotionally close. Me and Charlie being too friendly off-camera before we even started filming could have got rid of the very necessary on-screen barrier too quickly.
What did you enjoy most about working with her?
She knows how to have fun while working. She has got all the craic!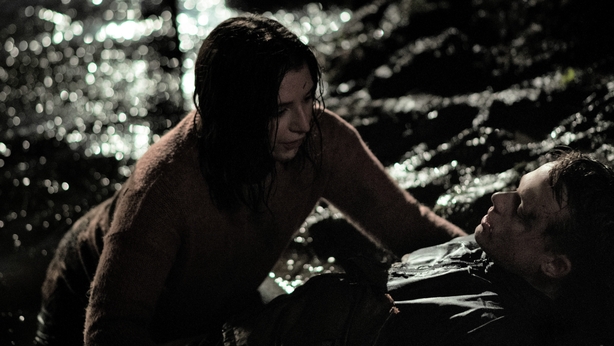 And your other co-stars, Emma Mackey and Michael McElhatton?
Michael is so wise and supportive but equally as hilarious and fun to work with as Charlie. Emma was also amazing and so perfect for the role - I felt it as soon as she walked in for her audition. They were both so committed to their character - very inspiring for me.
You're wandering around in the muck and wet of Ireland for a lot of this film, and you've been on other tough shoots like 1917 and Crawl. Is the strategy for you, 'The harder this is, the better I am'?
Well, I'm certainly glad my torture isn't going unnoticed! I guess the more realistic the conditions you're playing in, the easier your job is and the better the outcome on the screen. Nobody wants to watch an actor acting; they want to see the real story in front of them and real people experiencing the real situations. The harder the work, the more rewarding and fun my job is.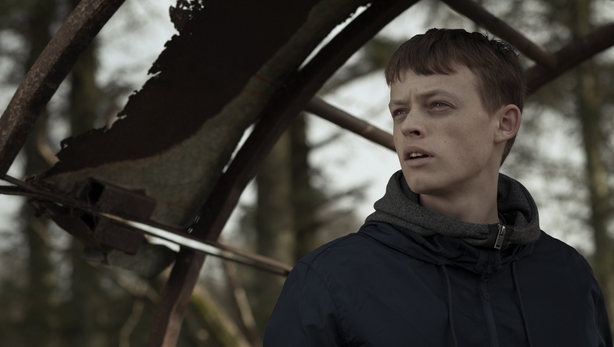 Apart from the weather, what did you enjoy most about working over here and what do you take away from the experience?
I most enjoyed the gas craic the crew have and I definitely learned that making hard movies in harsh conditions doesn't have to be tricky. It can be fun. The local crew were so hard-working and made the job for me. The community was also extremely welcoming. I loved that part of the world and will always think so fondly of the West Ireland. The pubs were top notch too.
The Winter Lake will have its world premiere online at the Galway Film Fleadh on Friday, July 10 at 9:00pm. For tickets, visit: www.galwayfilmfleadh.com.