Fresh from representing Ireland at the Free European Song Contest, Mullingar native Sion Hill (Nate Johnson) has released his new single Speak Up. We asked him the BIG questions...
Tell us three things about yourself?
I am useless at Irish exits. I always feel the need to say goodbye to everyone at parties. I think I get it from my mother, she's just too sweet. It doesn't help that I'm also usually the last one there. I definitely get that from my Dad. Back when I had my debs, my Dad was up later than I was hanging out with my mates.
I love Mexican food. I'm completely obsessed with coriander. I put it on everything. Sorry to all those who think it tastes like soap, you have my unending sympathy.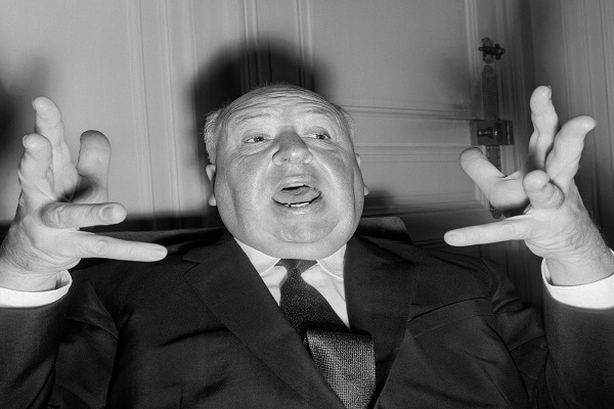 I absolutely love to watch and read classic movies and novels. Anything by Hitchcock, Kubric, Capra… Hemmingway, Fitzgerald, Kerouac. I'm a sucker for It's A Wonderful Life.
How would you describe your music?
A glossy mix of soul, pop, blues and folk under a bed of acoustic guitar and thoughtfully crafted lyrics. People often describe my voice as Paolo Nutini meets Alex Turner meets George Ezra . . . But I'll let you make your own mind up;)
Who are your musical inspirations?
The Frames, Paolo Nutini, Van Morrison, Nat King Cole, The Beatles, John Mayer, Norah Jones, Otis Redding, Villagers, Mac Demarco, Lana Del Rey, Kings Of Leon, Sly & The Family Stone, Coldplay, Green Day, Arctic Monkeys.
How did you occupy yourself during the coronavirus lockdown?
Living in London as a twenty-something year old musician is not the healthiest of lifestyles and so the coronavirus gave me the opportunity to get some much needed time away from the big city and really focus on myself.
I was on lockdown in Mullingar and being in the countryside, I had space to workout and get fit, plus I had more time to cook and learn lots of new recipes and spend more time with my family which was wonderful.
I really got into fitness, health and mindfulness over the last months. I struggle a lot with anxiety and to be honest getting away from the pressures of life in a big city has done wonders for my mental health. A friend told me to download the Nike Training Club app on my phone and it got me into a routine working out and running almost everyday… I also bought a bike.
Besides this I spent a lot of time writing and recording new music and working on music production which has been really rewarding (and turned me into a bit of a nerd too!) I'm really excited to release new music but also to hear what other artists have been working on over the last months. I feel like a lot of amazing records will come from this pandemic. Humanity always seems to create the best art during the most turbulent times.
What's your favourite song right now?
Exist For Love by Aurora. I think she's wonderful.
Favourite lyric of all time?
"Till the melodies of childish days, are upon, upon me
And they take me back, back down the river
They keep leading me on, they lead me until I see
And all of my manhood is cast
Down in the flood of remembrance, and I weep like a child for the past."
Cucurucu by Nick Mulvey (Adapted from the poem Piano by D.H. Lawrence.
If you could only listen to one song for the rest of your life what would it be?
Elegy by Leif Vollebekk. It's basically three chords and very minimal production, just keys, drums, bass and vocals. Sometimes that's all you need. For me, it's always been that less is more. That's a really hard question though… When chatting over dinner with my family, we always do three records you would bring to a desert island. What would you pick?
Where can people find your music/more information?
You can join my journey by signing up to my newsletter on my website: www.sionhill.world where there are ticket and merch giveaways, first access to new music and lots of unreleased content and behind the scenes videos.
You can listen to my music everywhere: On YouTube, Spotify, Apple Music music etc.
For more news and to stay up to date, go and follow me on: Instagram @sionhillmusic, Facebook @sionhillmusic, Twitter @sionhillworld