Cork-born, Galway-raised, and now Dublin-based musician Pauli has released Isolation Station, his new three-track EP, which delves into everything from isolation, to binge-drinking, as well as dreams of love and loss.
We asked him the BIG questions . . .
Tell us three things about yourself?
I'm a brand new artist and the Isolation Station EP is my first release. It's only taken me about 10 years to build up the courage to do it! Although I've been writing music for years, the songs from the EP were all written and produced at home in April and May during the lockdown in Ireland.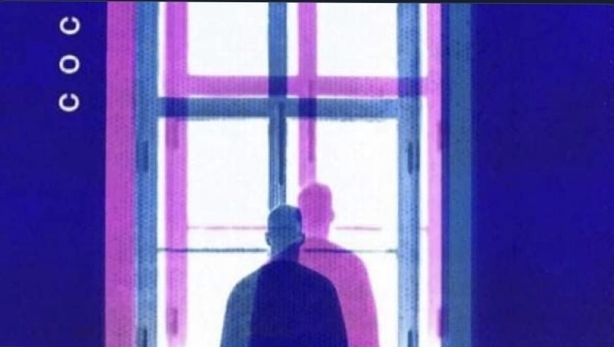 How would you describe your music?
Fun, catchy and emotive. My songwriting generally starts with an acoustic guitar or piano and I've written all sorts of songs in the past - rock, pop, folk. It's a funny one because I've never released anything before so everyone wants to put Pauli in a certain box, genre-wise. I tend to write in different genres and the songs on the EP are not very similar to one another so I'm interested to see how other people describe it.
Who are your musical inspirations?
There are so many. Anyone who does their own thing really. The Beatles, Queen, Damian Rice, The Strokes, Eminem, Royal Blood, Billie Eilish, The Lumineers, Hozier. Haha, I could go on . . .
How did you occupy yourself during the lockdown?
Writing, recording, releasing and promoting my debut EP Isolation Station - so I've been busy. Other people have their banana bread or their Joe Wicks workouts, I've got my music! Aside from making the music, I've loved working with other creatives on the project; Stephen Lovatt from Little Wolf Studios, who mixed and mastered the tracks, my great friend Fiona Cooney who nailed the artwork, and Marc Corrigan who animated and directed the Cocoon video. I didn't really expect to end up making a video but when I got the chance to work with Marc I jumped at it, and I'm delighted with how it turned out. I think the song and video compliment each other really well.
What's your favourite song right now?
I cant get Dadi Freyr Think About Things out of my head - he was robbed of the Eurovision! And in terms of Irish acts, I'm really liking Sitcom by Archmotors. A new band with a really cool vibe who are releasing their first album soon.
Favourite lyric of all time?
Tough question! I'm instinctively thinking of something by Queen or maybe Don McLean's American Pie for its narrative and ability to transport you back to the 50's. But for the short, snappy, printable lyric, I'll go with the great Bob Marley's Don't Worry, Be Happy.
If you could only listen to one song for the rest of your life what would it be?
Wouldn't that be awful?! I'll go for Bohemian Rhapsody as it has a bit of everything. I actually studied and dissected that song as part of my Leaving Cert music course and it never got old, so that's encouraging.
Where can people find your music/more information?
You'll find me on Instagram, Facebook and Twitter and the links are on my website www.pauli.ie. What would be great is if people could 'follow' my Spotify profile - Spotify pays artists next to nothing but it's a good way for me to get these first songs heard by a lot of people and following my artist profile can really help to get the songs playlisted: https://open.spotify.com/artist/1CmSgiJuCe1kHlaOLYBzQB
Facebook Paulimusicie
Twitter @PAULI_IE_MUSIC