EastEnders' Billy is on the receiving end of a flour bomb in Tuesday's episode.
The BBC has released teaser photos and says: "Secretly jealous of Billy's relationship with Karen, Mitch sneaks a flour bomb into Billy's new drawer in Karen's room. The results leave almost everyone in hysterics..."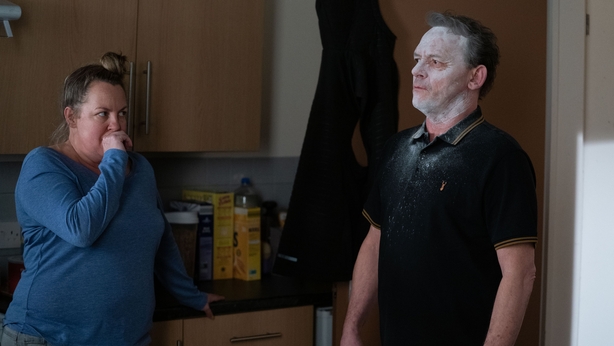 Fans can find out what happens next on RTÉ One and BBC One on Tuesday, June 9 at 7:30pm.
EastEnders airs on RTÉ One and BBC One on Mondays and Tuesdays.
For more on the soaps, click here.