Elton John's Farewell Yellow Brick Road tour has been voted Australia's favourite concert tour of all time.
Insider teamed up with Surfstitch to find out what the public believed was the top Australian concert ever.
They polled 5,000 fans, who nominated over 600 concerts and tours spanning 70 years, including The Beatles' first world tour.
Elton's Farewell Yellow Brick Road tour won 416 votes, a mere four more than runner-up Fire Fight Australia, February's historic bushfire relief stadium concert included Queen + Adam Lambert. Queen's own Rhapsody Tour 2020 came fifth with 188 votes.
Top of the live shows by artists from Down Under - and in 9th place overall - was Keith Urban's Graffiti U Tour in 2019. That was also the year with the most nominated concerts, attracting 23 per cent of all votes. Despite government restrictions in place since March due to Coronavirus, 2020 was the second most popular year, with some 16 per cent of the votes.
The earliest concert tour nominated was The Beatles' first World Tour in 1964, when the iconic Liverpudlians played Melbourne, Sydney and Brisbane. That memorable occasion was chosen by eight fans, putting it in 65th place. Oh well..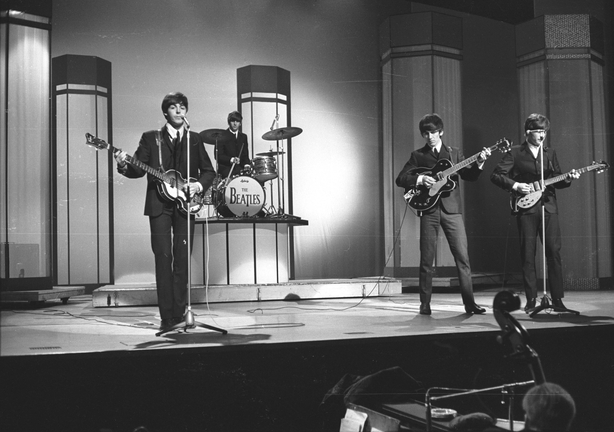 The complete Oz Top 20....
1. Elton John, Farewell Yellow Brick Road Tour, 2019
2. Fire Fight Australia, 2020
3. P!nk, Funhouse, 2009
4. Adele, Adele Live, 2016
5. Queen + Adam Lambert, The Rhapsody Tour, 2020
6. Ed Sheeran, The ÷ Tour, 2018
7. Guns n Roses, Not in This Lifetime Tour, 2017
8. One Direction, The Logies, 2012
9. Keith Urban, Graffiti U World Tour, 2019
10. Taylor Swift, 1989 World Tour, 2015
11. Bruce Springsteen, Born in the U.S.A. Tour, 1985
12. U2, The Joshua Tree Tour, 2019
13. Coldplay, A Head Full of Dreams Tour, 2016
14. AC/DC, Black Ice World Tour, 2010
15. Paul McCartney, One on One Tour, 2017
16. The Rolling Stones, 14 On Fire Tour, 2014
17. Eagles, Hell Freezes Over Tour, 1995
18. Foo Fighters, Concrete and Gold Tour, 2018
19. Bruno Mars, 24K Magic World Tour, 2018
20. Hugh Jackman, The Man. The Music. The Show. 2019