Galway-based Aengus Hackett trades as Penji and has just released his debut EP today, Thursday, May 21. You can hear more at https://penji.bandcamp.com.
Tell us three things about yourself?
I play guitar, I make beats and these days I have a ferocious appetite for cryptic crosswords. Crosaire is the bomb!
How would you describe your music?
There's a term I really like which sums up the vibe of a lot of my music - 'future-nostalgic'. The new EP is instrumental downtempo electronica. It features wonky processed guitar, crisp beats and fat synths. It's lush, melodic and dreamy.
Who are your musical inspirations?
As a jazz guitarist, I take a lot of inspiration from jazz artists. Miles Davis and John Coltrane would be the big ones, of course. But as a producer, I love Boards of Canada and Plaid. To be honest, I take inspiration from all sorts of things; Sci-Fi literature for instance, and bad puns too.
How are you occupying yourself during the coronavirus emergency?
Playing and writing music, eating and hanging out with my family. Did I mention eating? I'm eating a lot. Baking sourdough bread - that's the shiz right there! But to be perfectly honest, I'm enjoying the slower-paced lifestyle at the moment. Obviously the pandemic is serious business, but it's great to have time to reflect and come back to yourself.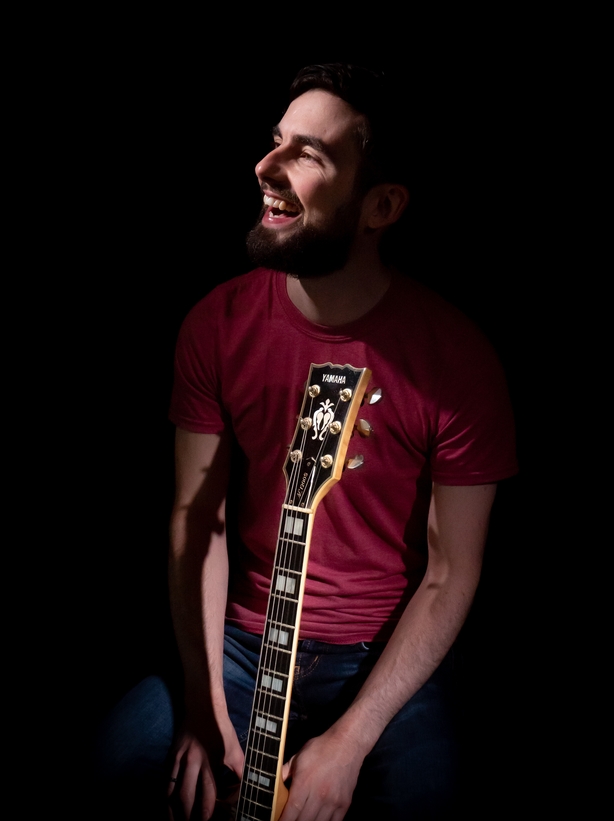 What's your favourite song right now?
Probably Them Changes by Thundercat. If you're not familiar with him, check him out. Great songs, very quirky, and he is one of the most virtuoso bass players on the planet.
Favourite lyric of all time?
I grew up on the music of John Prine, who sadly passed away recently. In my opinion, he is the greatest lyricist of all time. You could pretty much pick any song of his and be absolutely blown away by the sheer depth of his poetry. Sam Stone is a favourite.
If you could only listen to one song for the rest of your life what would it be?
Tough question, but it would probably have to be Ascent by Brian Eno. I have actually listened to that on repeat many times and it just gets better and better with each listen. But that's not a song. Ok, it would have to be a guilty pleasure, then. Man in the Mirror by Michael Jackson!
Where can people find your music/more information?
The EP is available to buy/stream at https://penji.bandcamp.com. I'm on Facebook and Twitter, of course, but I like old school websites too, so people can check out all the projects I'm involved in on aengushackett.com.