US procedural 9-1-1 returns for a third season, Marianne and Connell continue to, eh, bump into each other in Normal People, there's a comedy special from Patton Oswalt, and a Horizon special about the coronavirus . . .
Pick of the Day
9-1-1, 9.00pm, Sky Witness
Often daft but always entertaining, Ryan Murphy's snappy procedural returns for a third term.
Starring Angela Bassett, Peter Krause and Jennifer Love Hewitt, 9-1-1 continues to delve into the lives and careers of the men and women of the LA emergency services as they deal with life and death scenarios as part of their day jobs.
In the third season premiere, a teenager speeds out of control on the freeway. Meanwhile, a routine traffic stop uncovers a shocking kidnapping and Buck struggles with his recovery.
The episode ends with Buck and Christopher enjoying a day out at the Santa Monica Pier. Unfortunately, a tsunami is heading straight for them.
Don't Miss
Normal People, 10.15pm, RTÉ One
In the first of tonight's two episodes, Connell bumps into Marianne back in Sligo - the first time they have seen each other since they broke up.
Despite the awkwardness between them, Connell offers to attend Marianne's father's anniversary mass the next day, and they agree to stay friends.
Later, Connell and Niall arrive at Marianne's family house in Italy. The obvious chemistry between Connell and Marianne causes friction.
Peggy cooks the group a lavish meal, but tensions run high and during dinner, Jamie drinks too much and picks a fight with Marianne.
New or Returning Shows
Coronavirus: a Horizon Special, 9.00pm, BBC Two
Dr Chris van Tulleken, Dr Hannah Fry and Michael Mosley examine the latest research and explore some of the big questions about Covid-19 and the pandemic it has created.
Michael visits the UK government's high-security laboratory Porton Down, where vaccines are being tested. He also uncovers what the experience of the 2002 SARs epidemic reveals about this one.
Both were caused by coronaviruses, but certain key changes to today's virus have allowed it to infect the world, where SARs was contained.
A Very British Hotel Chain: Inside Best Western, 9.00pm, Channel 4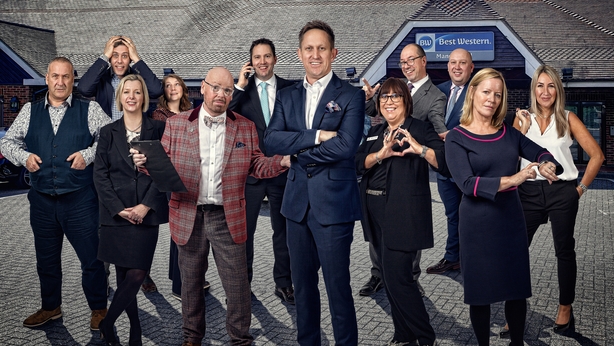 Documentary on the hotel company, which has 265 outlets across the United Kingdom, following its staff as they try to make a profit in the face of tough competition.
In the first episode, CEO Rob Paterson talks about rejuvenating the brand, tasking his team at the company headquarters in York with doubling their membership to 500 hotels in just two years.
Meanwhile, hotel inspector Alasdair travels to the Lake District to assess if a newly-signed hotel is up to brand standards. Narrated by Diane Morgan aka Philomena Cunk.
New to Download
Sweet Magnolias, Netflix
Maddie Townsend has a lot on her plate, including three kids, a cheating husband and one unlikely suitor who has everyone in town talking.
Sweet Magnolias follows her and her South Carolina friends, BFFs since high school, as they shepherd each other through the complexities of romance, career, and family.
Patton Oswalt: I Love Everything, Netflix
US actor/comedian Patton Oswalt provides a healthy dose of witticism in his latest comedy special, as the Emmy and Grammy winning comedian reflects on existential anecdotes after recently embracing his fifties.
They include attending his daughter's second-grade art show sat a major personal cost, and how buying a house is like hiring a suicide squad of superhuman subcontractors.
Ending Today
The Nineties, 9.00pm, Sky Arts
The concluding part of the examination of the decade's most memorable TV shows, from South Park and Seinfeld to The Sopranos and Friends.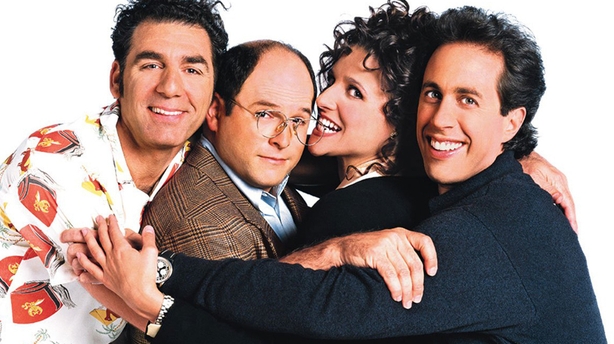 Repeats of the Day
Television's Opening Night: How the Box Was Born, 10.00pm, BBC Four
Dallas Campbell, Professor Danielle George and Dr Hugh Hunt mark the 80th anniversary of Britain's very first TV broadcast by trying to recreate the landmark event.
The inaugural programme came live from Alexandria Palace on November 2, 1936, but there are no surviving recordings of the show.
In response, the presenter trio set out to recreate every aspect of this first broadcast.
Hatton Garden Heist, 9.00pm, Virgin Media One
Fact-based drama about the April 2015 heist, starring Timothy Spall, Kenneth Cranham, David Hayman and Alex Norton.
What was supposed to be a sleepy Easter Bank holiday weekend in London's jewellery quarter is thrown into chaos, when a gang of career criminals attempt to break into the vault of the Hatton Garden Safe Deposit Company.
Elvis and the Memphis Mafia, 8.35pm, PBS America
Documentary explores the highs and the lows of Elvis Presley's life through the eyes of the close circle of friends he entrusted with his life.
Daytime Film Choices
The Sky's the Limit, 3.00pm, BBC Two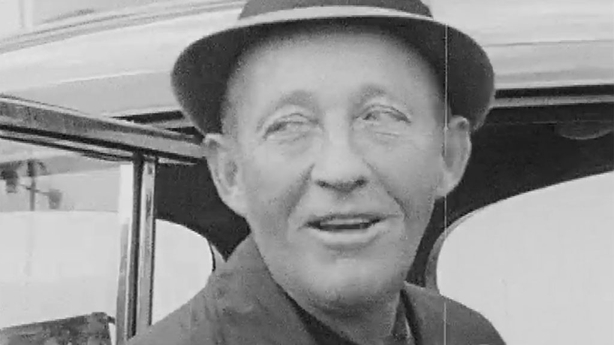 Tired of being lauded as a hero, a World War II pilot (Bing Crosby, above) on leave in New York pretends to be a civilian for a while.
When he falls in love with a magazine photographer, he continues to hide his true identity, even though she thinks he is trying to evade serving in the forces.
Tiger Bay, 2.25pm, Film4
Thriller, starring Hayley Mills in her film debut - alongside her father John - with Horst Buchholz.
A Polish sailor flees Cardiff's docklands after murdering his girlfriend in a jealous rage, initially unaware that a 12-year-old tomboy has witnessed the crime and has taken his abandoned gun to show off to her friends.
The Goonies, 5.10pm, Sky Cinema Greats
A much-loved children's adventure, starring Sean Astin, Corey Feldman, Josh Brolin and Martha Plimpton.
Seven youngsters discover an old map and set out on the adventure of a lifetime to save their homes from a land developer by finding a legendary pirate's hidden treasure.
Firstly, they have to navigate a series of booby-trapped underground caverns and outwit a family of crooks also after the loot.
Prime Time Movie Picks
The Grand Budapest Hotel, 9.00pm, Film4
Wes Anderson's comedy drama, starring Ralph Fiennes, Tony Revolori, F Murray Abraham and Jude Law.
An old man tells a journalist the story of his youth as a lobby boy at a hotel in Eastern Europe in the 1930s.
He was taken under the wing of the establishment's dashing concierge, and is drawn into his misadventures as he becomes involved in a conflict over a valuable painting.
Maid in Manhattan, 9.00pm, Comedy Central
Jennifer Lopez, Ralph Fiennes, Natasha Richardson and Bob Hoskins star in this formulaic romcom that will either help you switch off for a while or drive you to despair.
A chambermaid at an exclusive hotel daringly tries on a designer dress belonging to a guest - and is spotted by a wealthy politician, who mistakes her for a socialite and invites her on a date.
Crazy, Stupid, Love, 8.00pm, Sky Cinema Comedy
The more discerning might fancy this romcom, starring Steve Carell, Ryan Gosling, Julianne Moore and Emma Stone.
A middle-aged family man's seemingly perfect life is thrown into ruin when his wife asks for a divorce.
As he spends his nights in a local bar, he acquires a younger drinking buddy, who offers to give him a crash course in being single.
Eighth Grade, 10.05pm, Sky Cinema Comedy
Writer/director Bo Burnham's critically acclaimed dramedy, starring an outstanding Elsie Fisher, Josh Hamilton and Emily Robinson.
Introverted 13-year-old Kayla Day is finishing her final week at a New York public school. She posts motivational online videos on about confidence and self-image that get few views.
Meanwhile, Mark, her single father, struggles to connect with her and break Kayla's reliance on social media.
Late Late Flick Picks
Mona Lisa, 1.10am, Film4
Neil Jordan's quirky crime thriller stars Bob Hoskins, Cathy Tyson, Michael Caine, Robbie Coltrane and Kate Hardie.
A downtrodden small-time crook gets a job as bodyguard and chauffeur to an emotionally bruised call girl, whom he gradually falls in love with.
She in turn persuades him to help her save a teenage prostitute from her pimp, a goal that leads to conflict with a brutal gangster.
30 Days of Night, 11.00pm, Syfy
A passable slice of horror, with Josh Hartnett, Danny Huston and Melissa George.
A horde of vampires finds the perfect hunting ground - a town in Alaska that remains sunless for a month.
The local sheriff heads up a small band of townsfolk as they try to avoid the bloodthirsty invaders and survive until the sun rises once again.
You Me and Him, 1.35am, Sky Cinema Comedy
This comedy is a first-time feature for writer-director Daisy Aitkens, starring her husband David Tennant, Lucy Punch and Faye Marsay.
Olivia, a career lawyer in her forties, is ready to start a family but Alex, a younger artist, is unsure.
When Olivia reveals she has already begun fertility treatment and insemination, the couple fall out.
After Alex has an encounter with womaniser John, the two women discover they are both pregnant.
Click here for full TV listings