Senator David Norris speaks candidly about his first love on Sunday night's Keys to My Life on RTÉ One.
On a visit back to the "Memory Lane" of his childhood home in Dublin, he says: "I used to look out because the fellow I was in love with in school lived out in Milltown. And I could locate where he lived by looking at the Montrose aerial lights... I was in love with him."
"Did you ever tell him?" asks presenter Brendan Courtney.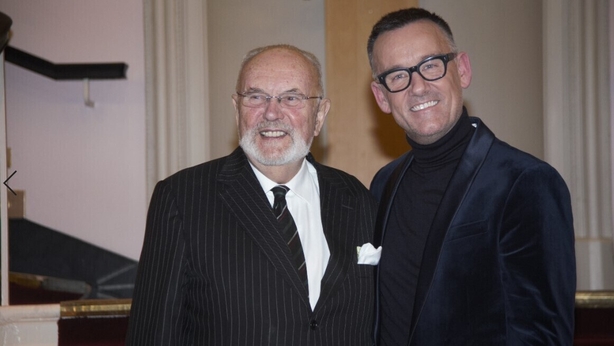 "Of course I did!" David Norris replies. "He was delighted. Yes, he was. He was largely heterosexual... He was the first love, which is very special."
"And you remained friends for years," says Brendan Courtney.
"Still friends," continues the Senator. "He married a lovely girl from Kerry, but I was heartbroken. I wouldn't grudge [sic] him his happiness, but I was heartbroken... Devastated."
Sunday's show also tells the story of David Norris' fight for gay rights in Ireland and his presidential campaign in 2011, and includes footage from a special tribute concert at the National Concert Hall.
You can find out more on Keys to My Life on Sunday on RTÉ One at 8:30pm.
Catch up on previous episodes on the RTÉ Player.