Ryan Tubridy has said that he and his team have been meeting about The Late Late Toy Show and "trying to figure it all out".
The presenter was talking about toys on his RTÉ Radio 1 show on Thursday morning when he turned his attention to the biggest television night of the year.
"Which reminds me briefly of the Toy Show," he told listeners.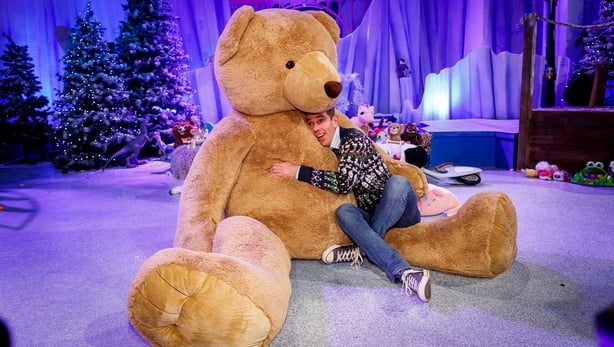 "Because we've been meeting about it and talking about it and trying to figure it all out. It's going to be a very interesting experience, because I think Christmas 2020 isn't going to look a million miles - I know, yeah, block your ears - isn't going to look all that different to Summer 2020."
He continued: "I think it's going to be... Look, elephant in the [room], bring in the elephant! Bring him in, bring him in. Yeah, widen the door. Tomorrow we're all waiting for the news, aren't we? Like, the restrictions. Have you ever heard a news line more pronounced than that being put out at the moment going, 'Please stop saying there's going to be restrictions [lifted]. Nothing's going to happen tomorrow'? They're now trying to very much manage our expectations in terms of what to expect, but more importantly, what not to expect."
"So we're lining up a big Late Late Show for you tomorrow," he concluded. "Just as a hug, to say, 'Come on, c'mere to me. You'll be grand', because that's where we're going. Alright? We all need a hug."