Fair City star Bryan Murray told RTÉ One's Claire Byrne Live on Monday night that it is only in the past eight days that he has managed to get a handle on cocooning as part of the Covid-19 emergency.
The actor, who plays Bob in the RTÉ series, said he and partner and co-star Úna Crawford O'Brien (Renee) had been due to take a break from Carrigstown to tread the boards just as the emergency measures were put in place.
"Úna and I were supposed to do another tour around the country with our play Halcyon Days by Deirdre Kinehan for two or three weeks, and of course all the theatres closed down just the week before we were due to go over," he explained. "So that was the end of that! But listen, it's the least of people's worries, really, to be fair."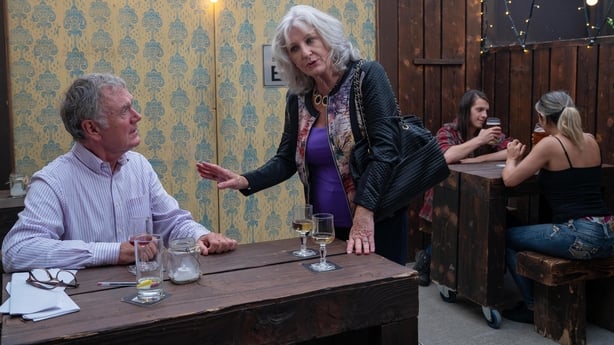 He saluted people for "doing a great job" with a situation that is "not very pleasant".
"Life is gone because life is really about participation and we're not supposed to participate," he continued. "I'm supposed to be cocooning because I'm 70 now. I like to go out and have a bite to eat, but this has to be done. We'll get through this, there'll be another day.
"It certainly took a while for me to get into the kind of feeling of this new environment that we're living in, this kind of Covid-19 environment. It's only really maybe in the last eight days that it's sat with me now.
"And I think it will probably be the same way when we go back to normality again - to actually get used to getting up early and going to work and being able to meet with people... It's very strange, and it's going to last a while yet, as you've been saying on the programme."
Click here for more television news.