Weather, Lotto and Telly Bingo, an RTÉ Archive contribution for Today with Maura and Dáithí - the show goes on for Nuala Carey, but she is glad to have time for reading and telly too.
"Weather, Lotto and Telly Bingo - the show goes on! I am still working in the studios in Donnybrook and am delighted to have some routine to my day in this most unusual of times. Added to that I am also presenting an upcoming segment for Today with Maura and Dáithí that delves into the RTÉ Archives.
"It's no secret I love the outdoors, and within 2km from the house I have both Dun Laoghaire piers so my usual daily walk or run is still on the agenda as well as helping my Mum who is 'cocooning' - by turning the back garden into something that would give Diarmuid Gavin a run for his money!
"Besides the obvious of keeping in touch with family and friends by phone and supporting some friends who are on the frontline, I have started to read again because I find the long evenings a real challenge. I've finished work, done my exercise, I have watched every news bulletin I can and it still feels too early to go to bed.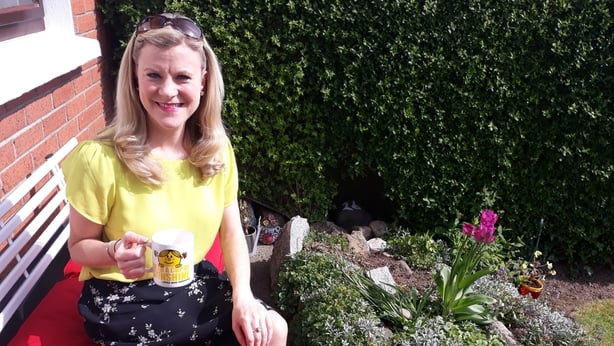 "I have just finished reading Truly Madly Guilty by Liane Moriarty - she wrote the brilliant Big Little Lies, which was turned into a TV series by HBO, which if you haven't watched I'd highly recommend. it's about a group of women living in LA whose lives intertwine. Reese Witherspoon and Nicole Kidman are the main stars, with Meryl Streep later joining the cast.
"Tonight I plan to begin The Hunting Party by Lucy Foley. I've heard great things about it. It's set in the Scottish Highlands - such a beautiful and mysterious place, and it sounds like a whodunnit. I love to be kept guessing until the very end.
"I adore classic comedies - Are you Being Served, Fawlty Towers and Rising Damp are some of my favourites. I've been re-watching clips and episodes of them on YouTube. They are certainly worth a look when you need a little light relief these days.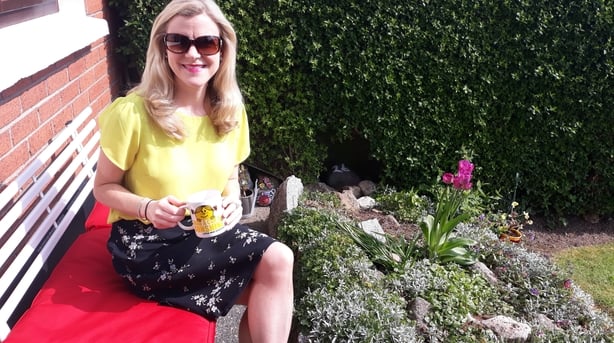 "RTÉ have great offerings too. As we all 'stay at home', I've taken a great interest in everyone else's (home) and can't wait to see who will win Home of the Year (Tuesday, April 14, RTÉ One, 8.30pm.) On RTÉ Player, I'm really enjoying Bachelors Walk, it's even better the second time around, but it does make me miss the hustle and bustle of Dublin city."
"So I try to remember 'This too shall pass', and later on when we reflect on this phase, a part of us might even miss the slower pace of life. Mind yourself and each other - we'll weather this together. Xxx ''