Dolores plays down Cristiano's panic attack on Sunday's Fair City and Bronagh comes to his defence.
Cristiano hides his anxiety about being alone, while Bronagh is unmoved by Will's nice guy act at the medical centre.
As Bronagh and Dolores conspire to get Will a job in a different medical centre, Cristiano has a panic attack when he gets an unexpected visit.
Dolores plays down his panic attack to Jake, but Bronagh isn't discreet and tells Will of Cristiano's incident.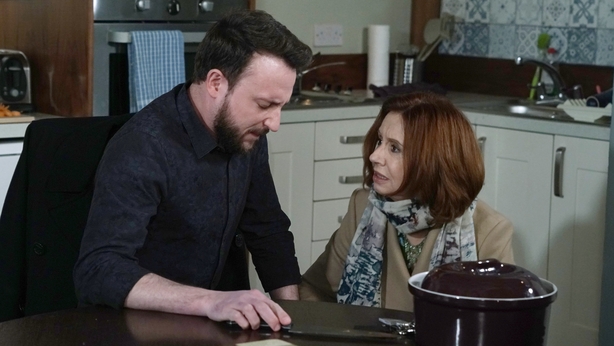 Bronagh comes to Cristiano's defence when Will makes another unwelcome appearance.
Later, Jake and Cristiano have an emotional farewell.
You can catch Fair City on Sunday at 8pm on RTÉ One.