If you're going to spend time between now and Sunday on the sofa, here are 23 top telly tips to keep your remote good and busy...
Pick of the weekend
Ant and Dec's Saturday Night Takeaway, 7.00pm Saturday, Virgin Media One
The perma-popular duo return with another edition of the Saturday evening variety show - this time, without a studio audience.
This week's episode will be one-hour long as opposed to the usual 90-minutes given the ongoing coronavirus pandemic. In fairness, it's a minor miracle the show's still going.
As a result of obvious restrictions, it might lack some of the zing normally found in this hugely entertaining show - but Ant and Dec are consummate entertainers, and entertainment's rarely been needed as much as it is now.
It's the first time the prime time show has gone ahead without an audience but Takeaway insiders say the team is working their socks off to ensure the show is adapted accordingly and will remain live.
One thing to look out for is a pranking of Bradley Walsh, revisiting the last time they did so - all of 15 years ago!
Don't Miss
The Nest, 9.00pm Sunday, BBC One
The Beeb's ability to produce top-notch Sunday night drama never ceases to impress, and here's their latest.
Martin Compston (aka Steve Arnott in Line of Duty) and Sophie Rundle star as Dan and Emily, who live in a huge house in the nicest part of Glasgow and want for nothing - but they've been trying to have a baby for years with no success.
A chance encounter brings the couple into contact with 18-year-old Kaya (Mirren Mack), who offers to be their surrogate if they help set her life on track.
The Late Late Show, 9.35pm Friday, RTÉ One
As Ireland continues to adapt to new ways of living with the ongoing Coronavirus pandemic, Ryan Tubridy will hear from those leading Ireland's frontline emergency services.
As testing centres are rolled out across the country, The Late Late Show will take viewers through a step-by-step demonstration of what is involved when being tested for Coronavirus.
Minister for Finance, Paschal Donohue and Ireland's Chief Medical Officer, Tony Holohan (below), will be in studio offering their perspectives on by the Coronavirus crisis.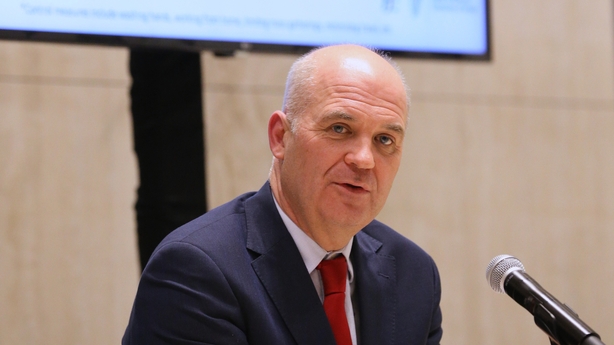 Munster rugby player Billy Holland and his wife Lanlih, who will speak from their home in Cork and introduce their newborn baby son Matthew to the world.
Also speaking to Ryan on Friday night from locations across the globe are Stephen Fry, Daniel and Majella O'Donnell, Sharon Corr, and restaurateurs Derry and Sallyanne Clarke.
New or Returning Shows
Bulletproof, 9.00pm Friday, Sky One
Sky's all-action, buddy crime drama, starring Ashley Walters and Noel Clarke, returns for a second season.
Pike (Walters) and Bishop (Clarke) are NCA detectives taking down organised crime under the supervision of their boss, Tanner (Lindsey Coulson).
In this season opener, a chance discovery propels Bishop and Pike deep undercover, and they soon find themselves at the heart of a notorious international crime family.
24 Hours in A&E: Heart Special, 8.00pm Friday, Channel 4
Documentary following the stories of three patients being treated for cardiac problems at St George's Hospital, south-west London.
Corey has suffered cardiac arrest while playing ice hockey; at almost 60, Angie has a history of heart disease, risking stroke and other complications. Doctors also carry out tests on 49-year-old Steve to determine the cause of his dangerously high heart-rate.
Super Powered Eagles, 9.00pm Friday, BBC Two
Eagles are the most powerful birds in the sky, capable of tackling enormous prey, spotting food at vast distances and soaring for miles on the wing.
Armed with cutting-edge filming technology, this documentary examines the science behind such extraordinary abilities.
Featuring dramatic stories and some remarkable experiments, the film follows the story of a family of bald eagles in Iowa as two chicks face the challenges of life in the wild.
The Story of Ready Steady Go! 9.00pm Friday, BBC Four
Documentary recalling Britain's early 1960s music show Ready Steady Go!, which revolutionised television `for the kids' and introduced emerging talent from the era.
The ITV programme, synonymous with its hosts Keith Fordyce and Cathy McGowan, showcased top acts of the day including the Beatles, the Who, Sandie Shaw, Cilla Black, Otis Redding and the Rolling Stones.
Contributors include original producer Vicki Wickham and pioneering director Michael Lindsay-Hogg, plus Annie Nightingale, Eric Burdon, Chris Farlowe, Mary Wilson, Martha Reeves, Paul Jones, Gerry Marsden and Jools Holland.
Here are the Stones:
The Best of Ready Steady Go! 10.00pm Friday, BBC Four
Following the documentary, here's a tasty bunch of clips from the ITV pop show, which began in 1963 and ran until the end of 1966.
The Beatles perform Twist and Shout on a moving stage, the Rolling Stones present their very own episode, while Otis Redding duets with Chris Farlowe and Eric Burdon.
Other acts appearing include Cilla Black, Lulu, Martha and the Vandellas and Dusty Springfield.
Thou Shalt Not Kill, 9.00pm Friday, More4
This crime drama from Italy is back for a second season and remains firmly focused on Valeria Ferro, the intuitive head of the Homicide Unit in Turin.
She has a new romantic interest but is still coming to terms with the fact Mario Ferro is not her biological father and news that her mother Lucia has disappeared.
On top of all this personal drama, a woman is found strangled. The victim, Susanna Bianco, had fled to a domestic violence shelter, and her husband is the chief suspect.
Here's a good introduction to Valeria's world:
Big Narastie's Big Adventure, 11.05pm Friday, Channel 4
The grime sensation and award-winning entertainer makes his long-awaited return to the Motherland, embarking on an unforgettable tour of the island his parents hail from.
He meets the next generation of dancehall artists, learns the ropes as a calendar model from supermodel Tyson Beckford and visits Bob Marley's legendary Tuff Gong studio.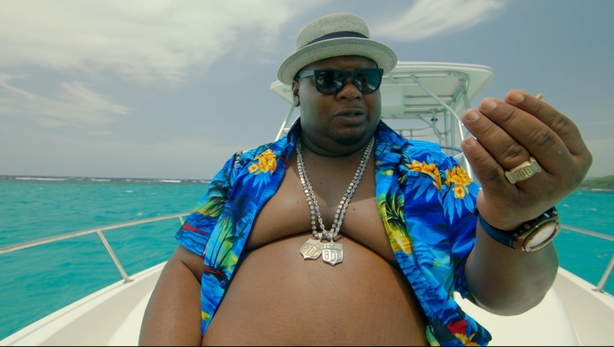 Cleas Act, 8.30pm Sunday, TG4
Eibhlín Ní Chonghaile and Eoghan Ó Loideáin visit schools around the country, listening to the children's thoughts on life and setting them fun challenges.
First up, a group of school children from Scoil Naomh Eoin Baiste, Lispole in Kerry showcase their riverdance capabilities and perform a Gaeilge version of the hit song Shotgun by George Ezra.
New to Download
Self Made: Inspired by the Life of Madam CJ Walker, from Friday, Netflix
Octavia Spencer stars in this limited series, which is inspired by the incredible true story of Madam CJ Walker, who was the first African American female self-made millionaire.
Against all odds, Walker overcame post-slavery racial and gender biases, personal betrayals, and business rivalries to build a ground-breaking brand that revolutionised black haircare, as she simultaneously fought for social change.
Feel Good, from Friday, Netflix
This dramedy started just the other night on Channel 4 and is also available to download from All4. Mae Martin stars as herself, a Canadian comedian living in London while navigating a new relationship and dealing with sobriety.
Dare Me, from Friday, Netflix
Mystery, drama and danger hit a high school cheerleading squad ruled by brash Beth and her loyal BFF Addy when a new coach arrives in their small town.
The English Game, from Friday, Netflix
In 1870s' England, two footballers on opposite sides of a class divide forge a bond that helps bring the upper-class gentleman's sport to the masses.
The six-part drama charts the origins of football and how those involved in its creation reached across the class divide to establish the game as the world's most popular sport.
The series is written and executive produced by Downton Abbey creator Julian Fellowes and stars Edward Holcroft, Kevin Guthrie, Charlotte Hope and Craig Parkinson.
Ultras, from Friday, Netflix
And now for a football drama that's quite a contrast to The English Game. It's more like Gomorrah with goalposts.
This here's the story of intergenerational friendship and coming of age, set in the world of ultras culture during the last five weeks of a football championship.
Maska, from Friday, Netflix
This looks like an enjoyable piece of Indian feelgood fare.
A young man sets out to become a movie star, until a summer romance shows him the fine line between dreams and delusions. Starring Manisha Koirala.
The Platform, from Friday, Netflix
In a prison where inmates on high floors eat better than those below, who get the scant scraps, one man tries to effect change so everyone gets enough.
Tiger King, from Friday, Netflix
It's all mullets and madness in this documentary about big cats and their American owners.
A rivalry between big cat eccentrics takes a dark turn when Joe Exotic, a controversial animal park boss, is caught in a murder-for-hire plot in this limited docuseries where the only thing more dangerous than a big cat is its owner.
Things take a dark turn when Carole Baskin, an animal activist and owner of a big cat sanctuary, threatens to put them out of business, stoking a rivalry that eventually leads to Joe's arrest for a murder-for-hire plot, and reveals a twisted tale where the only thing more dangerous than a big cat is its owner.
Weekend movies
I Went Down, 9.30pm Friday, RTÉ 2
Brendan Gleeson and Peter McDonald star in this hugely enoyable Paddy Breathnach-directed drama written by Conor McPherson.
An ex-convict fresh out of prison gets on the wrong side of a Dublin gangster. He is offered the chance to make amends by travelling to Cork with a small-time hood in tow, where they must find a man who owes the gangster money.
Diego Maradona, 9.00pm Saturday, Channel 4
Here's a fascinating documentary profiling the legendary and much-loved Argentinean footballer, constructed from over 500 hours of never-before-seen footage from Maradona's personal archive.
The film focuses on his seven years playing for Napoli in the 1980s, where he was signed for a record-breaking fee and became one of the sport's most celebrated icons, before his career took a darker turn.
Film Stars Don't Die in Liverpool, 9.00pm Saturday, BBC Two
Annette Bening and Jamie Bell are both superb in this biopic about ageing Hollywood superstar Gloria Grahame and her much younger lover, Peter Turner.
As their mismatched romance waxes and wanes over time, events conspire to keep them in each other's lives even when it proves to be difficult and demanding.
The Lady Vanishes, 3.40pm Sunday, BBC Two
A genuine classic slice of vintage cinema, Alfred Hitchcock's 1938 mystery stars the likes of Margaret Lockwood and Michael Redgrave.
A traveller strikes up a conversation with a scatterbrained elderly lady when their train is delayed, but after the journey resumes, her new friend mysteriously vanishes.
Almost everyone else on board pleads ignorance about the matter, prompting her and a fellow passenger to investigate the intriguing occurrence.
Box Set Binge
Derry Girls, All4
The awesome Saoirse-Monica Jackson won the best female comedy performance award at last week's Royal Television Society Awards - and here's why.
Even if you've already seen this Channel 4 comedy written by Lisa McGee, it's well worth another visit to Foyleside in the early 1990s.
Erin (Jackson), her cousin Orla (Louisa Harland), their friends Clare (Nicola Coughlan) and Michelle (Jamie-Lee O'Donnell), and Michelle's English cousin James (Dylan Llewellyn) navigate their teen years during the tail-end of the Troubles.
Click here for full TV listings