Domhnall Gleeson has said that while he adores working on drama films, "trying to work on something funny keeps you alive."
Citing Ex Machina, Frank and About Time as his favourite films he has starred in so far, before quipping, "But maybe they're just the films I've been the lead in" Gleeson is at home in any genre, but comedy is something that really excites him.
"I'd like to keep doing funny stuff, the drama thing I adore, but trying to work on something funny keeps you alive," he told RTÉ Entertainment at a round-table interview in London.
Seeking out "good, interesting" roles is at the fore when it comes to selecting work.
"I just want to be in good stuff, interesting stuff, that's all I want," he explained.
"I basically just want to work and make a living as an actor, that's important, then after that I want to be in interesting stuff, that's the enjoyment."
His character in About Time is one that has stuck with him.
"Tim from About Time, he's actively trying to be happy, it's an admirable quality, I'd say he's a good person," Gleeson said.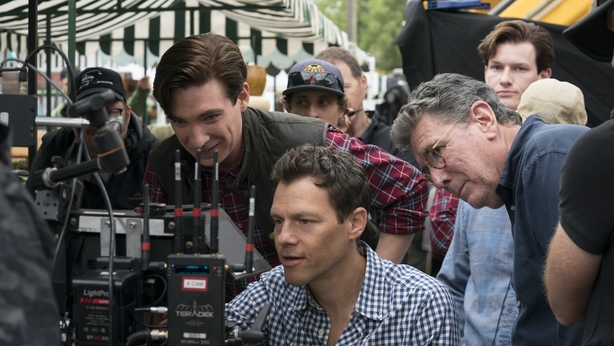 Looking back at his work is something Gleeson does in order to learn, but it's something he still finds difficult to do.
"Sometimes I can say, 'Awh, I'm not getting in the way of the work.' Sometimes I can say that, most of the time, I think it's true of most actors, I do watch it," he said.
"I do watch the stuff that I'm in, it's important to learn, and I also want to see, you spend three or four months of your life... You want to feel if it was worth it or not, and also you work with people, like I got such a blast out of seeing Rose (Byrne) in Peter Rabbit, I knew what she was doing was funny, so then when I see it in the movie, I was right.
"I think most people are critical, I find it difficult, and normally I hate it after I've seen, even the films I've mentioned as being amongst my favourites, even after seeing those, there are a few dark nights of the soul after where you're like 'I wish I hadn't made those choices', but you've got to try."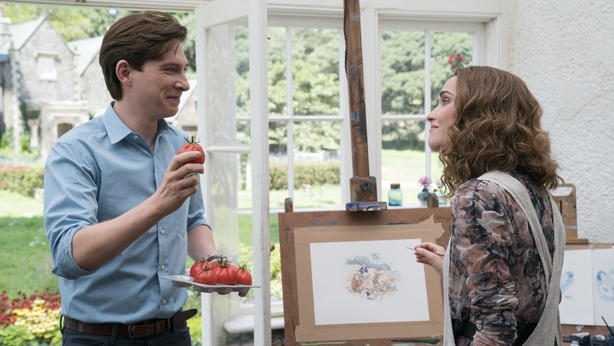 Gleeson will soon be seen in Peter Rabbit 2, reprising his role as Thomas McGregor from the first film. A sequel was not in his original contract, but he was drawn back in after a phone-call from the film's director Will Gluck who presented him with an idea he liked and thought was funny.
The effect the first film had on children was another reason he wanted to return, with Gleeson saying, "Kids were recognising me on the street – if I was wearing a hood, when I'm ginger they don't know – but kids were recognising me and you just make them happy.
"It's honestly very easy to be cynical about all of this stuff, and sequels, and I get it, but it made loads of kids happy and I've seen kids at screenings and stuff, it blew my mind, so I was very happy to come back."
Peter Rabbit 2 hits cinemas on March 27.
We need your consent to load this YouTube contentWe use YouTube to manage extra content that can set cookies on your device and collect data about your activity. Please review their details and accept them to load the content.Manage Preferences