Dancing with the Stars judge Julian Benson has been forced to pull out of Sunday night's show due to illness.
Former Strictly Come Dancing champion Darren Bennett is set to sit in as guest judge on Sunday evening.
In a statement released by RTÉ on Saturday, it was confirmed that the effervescent dance supremo will have to sit out tomorrow night's live show.
"RTÉ can confirm that show judge Julian Benson is currently unwell and will miss tomorrow night's Dancing with the Stars on RTÉ One", the statement reads.
"During Julian's absence he will be replaced by guest judge and the show's creative director Darren Bennett."
Earlier this month, Benson took to the Dancing with the Stars dancefloor to perform his brand new charity single Cha Cha Boom in aid of The Julian Benson CF Foundation.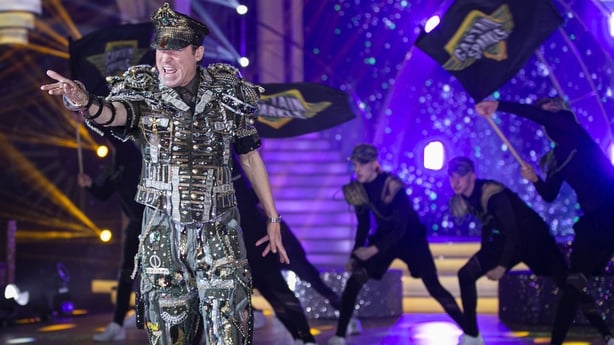 The dance star, who was diagnosed with cystic fibrosis at the age of two, told RTÉ Entertainment of the single: "It's close to my heart, I want to use my platform in my industry to help others and to try and shine a light on CF and to help families that need help, to tell people 'you can live your dreams, you can have your passion' and to say there are no obstacles, only possibilities'.
"What I'm trying to show people is, when I was young I wanted to be a professional dancer and I had CF and people didn't believe it could happen. But I broke the mould, I beat all odds, I've lived a very successful life, I got to the top of my industry.
"I want to show other people, whatever their challenge is in life, they can overcome that, they can follow their dreams.
"Sometimes we have set-backs, that's natural, but we dust ourselves down and we get back up again."
Dancing with the Stars continues on Sunday on RTÉ One at 6.30pm.