As Coronation Street gears up for its 10,000th episode next Friday, original star William Roache has said he "probably would have run a mile" if he had been offered a 60-year contract to play Ken Barlow.
Ahead of Corrie celebrating its 60th anniversary later this year comes the hour-long special, which sees Ken and co taking "a trip down memory lane as they head for Blackpool on a very special mission".
Rita receives the ashes of her estranged husband Dennis, and a note requesting that she scatter them in Blackpool.
She is joined on the trip by Ken, Jenny, Gail, Audrey and other Weatherfield residents. However, things don't go to plan - and by the end of the episode one character has decided to leave the cobbles for good.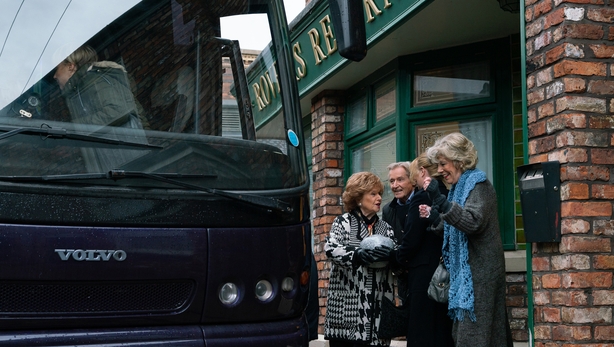 "Ten thousand episodes - who would have believed that?" Roache asked ITV. "Nobody when it started. If they'd offered me a 60-year contract I probably would have run a mile at the time!"
"It's amazing. Actually, it's not amazing we're still going!" the 87-year-old continued. "[Coronation Street creator] Tony Warren set the heart of the Street as a community that cares and you can't go far wrong.
"You can have police dramas, hospital dramas, all sorts of things. We're about people. So you have all of those - you have the police, you have hospitals - but we're just about people.
"And so long as the stories are character-based it could go on forever. Well, 60 years in television terms is almost forever, isn't it?"
Coronation Street's 10,000th episode airs on Virgin Media One and ITV on Friday, February 7.